BB krémy od Nobilis Tilia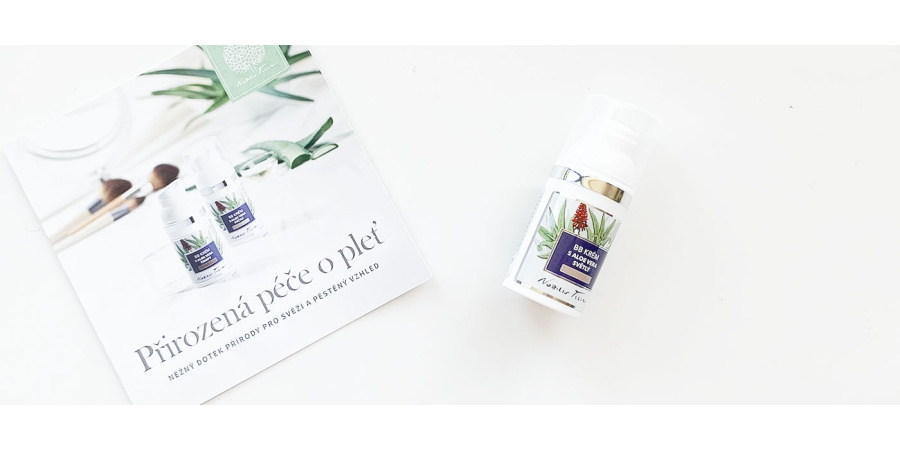 Značka Nobilis Tilia přišla začátkem března s novinkou - BB krémy ve dvou odstínech, světlém a tmavém. Složení obou krémů je vyladěné tak, aby vyhovovalo všem typům pleti a to včetně citlivé a podrážděné. Základ BB krémů je bezvodý a plný aktivních látek. Tvoří jej šťáva a gel z aloe, které pomáhají zadržovat přirozenou vodu v pleti, zvláčňují ji, zklidňují podráždění a předcházejí stárnutí. Obsazené oleje (mokřadkový, arganový a jojobový) jsou velmi lehké, aby vyhovovaly potřebám mladší pleti a zároveň výživné natolik, aby poskytly zralé pleti to, co potřebuje. BB krém tak kombinuje účinky silně hydratačního krému a lehkého makeu-pu, který pleť krásně sjednocuje. Hezkým bonusem navíc je ochrana před slunečním zářením. Tmavý odstín má fyzikální ochranný faktor SPF 6 a světlý SPF 9.
Pokud Vás zajímá, jestli BB krém...
???? se roztírá dobře
???? zakryje i rozšířené póry
???? vytváří na pleti mapy
???? nezanechá pokožku mastnou
???? neucpává póry a nevyhazujou se po něm pupínky
...tak si přečtěte skvělou a podrobnou recenzi od Bebe, která BB krém používá téměř denně. Píši téměř, protože ho střídá s BB krémem od laSaponaria, který také najdete u nás v obchůdku.
A jestli si stále nejste jistá, zda BB krém bude to pravé pro Vás, můžete si nyní zdarma do objednávky přidat vzorečky obou těchto odstínů. Platí do rozdání zásob.
Review of the e-shop
everything without problems
--
Quality goods, fast order processing
Large selection of natural cosmetics