SOAPHORIA Dental serum for gentle teeth whitening 50 ml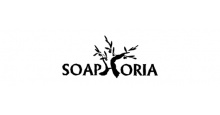 Description and parameters
Review (20)
Discussion
SOAPHORIA Dental serum for gentle teeth whitening 50 ml
Natural toothpaste with black charcoal to maintain a bright white smile. The gentle formula containing valuable organic ingredients such as coconut oil, aloe vera and essential oils of mint, sage and rosemary is enriched with the unique innovative active ingredient Omyacare®.
Omyacare® is an abrasive in the form of natural calcium carbonate with an adjustable level of abrasiveness. It has an unmistakable cleaning ability and polishing effect in the dental serum formulation. The fluoride-free whitening toothpaste is the ideal oral hygiene product for everyday use.
> A natural toothpaste with a gentle whitening effect that protects tooth enamel and does not disturb the natural oral environment
> Certified natural ingredients, organic essential oils and the innovative active ingredient Omyacare® ensure beautiful, healthy and shiny teeth and fresh breath
> Toothpaste with a dispenser in a convenient package is ideal for everyday use
> Natural toothpaste free from sls, silicones, petroleum derivatives, animal fats, parabens and preservatives, synthetic colours and perfumes
> VEGAN TOOTHPASTE
> EFFECTIVE NATURAL FORMULA
> ACTIVE INGREDIENT OMYACARE®
> TEETH WHITENING AND FRESH BREATH
Regular and sufficiently thorough oral hygiene is the basis for a beautiful and radiant smile. By using suitable products such as natural toothpaste with a carefully and expertly formulated formula, we can treat and promote the health of your teeth, prevent plaque build-up and the subsequent formation of tooth decay. Toothpaste without sls is a gentle solution for regular tooth cleaning. In addition, the soaphorist tooth serum respects the natural environment of the oral cavity and, thanks to unique innovative active ingredients, ensures gentle whitening, unification of tooth colour tone and also supports the strengthening of tooth enamel.
MAIN INGREDIENTS
> Omyacare® - Omyacare® is a natural calcium carbonate abrasive with adjustable levels of abrasiveness and multifunctional benefits. It is manufactured under clean and controlled production, ensuring a low carbon footprint and thus a more favourable environmental impact. Omyacare® calcium carbonate in dental serum formulation has excellent cleaning ability and polishing effect. In addition, it reduces colour imperfections, eliminates stains from the surface of the teeth and whitens them.
> Activated charcoal - natural black charcoal is an exceptionally absorbent and very gently abrasive ingredient that aids in effective cleaning and removal of unwanted bacteria, as well as restoring a naturally white smile.
OUR TIP
For gentle yet effective dental health and cleanliness, we recommend choosing a gentle toothbrush. Use the Soaphorist Dental Serum to clean your teeth twice a day. Brush your teeth with thorough movements of the toothbrush until they are beautifully smooth when brushed with your tongue.
WE RECOMMEND COMBINING
For best results, we recommend not combining the product with commercial alternatives. A gentle but effective mouthwash of natural formula and dental floss can also be a suitable addition to your oral care routine.
SCENT OF THE PRODUCT
The product has a subtle herbal-mint, fresh scent.
COLOUR OF THE PRODUCT
The product owes its medium to dark grey colouring solely to the ingredients contained, and contains no added colouring agents.
PRODUCT PACKAGING AND RECYCLING PROPOSAL
The safety of the customer is of paramount importance to us, so to ensure the comfort of using the product, the product is packaged in PET airless packaging made in the EU. Due to the natural composition without high content of stabilizers or chemical preservatives, avoiding contact with air and the contamination of bacteria into the product contents by direct contact with the skin is ideal for the protection of the product.
Questions and Answers
Is natural toothpaste suitable for everyday use?
Yes, soaphorist tooth serum is ideal for daily oral care.
Can I use the product even if I have increased tooth sensitivity?
If you suffer from hypersensitivity or increased sensitivity of the teeth or gums, or if this sensitivity appears after using the product, we recommend reducing the intensity of use of the product to every other day.
Is natural toothpaste suitable for children?
The tooth serum is suitable for use by children aged 8 years and above, however, before use, parents are advised to ensure that the child has control of the swallowing reflex and does not suffer from hypersensitivity or other oral problems.
Why will you love it? ❤️
Reduces colour imperfections, eliminates stains from the surface of the teeth and whitens them
Further information on the packaging
With dispenser
Further information on the packaging
Vial
Local manufacturer (CZ and SK)
Yes
Origin of the brand
Slovakia
Ingredients
Aqua (voda)*, Calcium Carbonate (uhličitan vápenatý), Xylitol (přírodní sladidlo)*, Glycerin (glycerin rostlinného původu)*, Cocos Nucifera Oil (kokosový olej)*, Aloe Barbadensis Leaf Extract (aloa pravá)*, Mentha Piperita Extract (máta peprná)*, Rosmarinus Officinalis Leaf Oil (rozmarýn lékařský)*, Salvia Officinalis (šalvěj lékařská)*, Sodium Bicarbonate (jedlá soda)*, Activated Charcoal (aktivní uhlí)*, Disodium Cocoyl Glutamate (tenzid rostlinného původu)* , Xanthan Gum (stabilizátor rostlinného původu)*, Algin (polysacharid rostlinného původu)*, Hectorite (minerál)*, Maris Sal (mořská sůl)*, Bisabolol (derivát z heřmánku heřmánkového)*, Titanium Dioxide (oxid titaničitý)*, Citral ***, Citronellol***, Geraniol***, Hexyl Cinnamal***, Limonene***, Linalool***, Eugenol*** * certifikovaná organická složka *** vyskytující se přirozeně v esenciálních olejích a přírodních vůních
Use
Use the dispenser to apply the appropriate amount of product to the toothbrush, i.e. the size of a pea and then clean your teeth in the normal way. Use after meals, but at least twice a day.
Notice
Designed for everyday use. Keep out of reach of children. Store in a cool, dry place at a temperature of up to + 30 °C and do not expose to direct sunlight or frost. Do not use on open wounds. In case of eye contact, flush with lukewarm water for at least 15 minutes without interruption from the inner corner to the outer corner (if wearing contact lenses, remove them beforehand). If irritation occurs, seek medical attention. Before the first use, it is recommended to perform the so-called. Patch test, t. j. apply and test the cosmetic product for its tolerance on a small area of skin, preferably on the wrist, and wait 24 h. This method can prevent the onset of allergic reactions and hypersensitivity to the product. If an allergic reaction occurs after application, wash the skin surface with lukewarm water. Stop using the product immediately. Seek medical attention if the allergic reaction persists for a prolonged period of time.
Storage
Keep out of reach of children. Store in a cool, dry place and do not expose to direct sunlight or frost.
This item has not been discussed yet. If you want to be first, click on the button Add a post
SOAPHORIA Dental serum for gentle teeth whitening 50 ml
Review of the e-shop
The goods are always beautifully packaged, with a sprig of lavender and a painted heart on the box. It's extremely gratifying.
Large selection Quality goods Fast delivery
Very nice and lovingly packed Fast delivery
Fast delivery, beautifully packed :)
NIC
fast delivery, large selection, beautifully packaged
some brands are missing in my selection
fast order processing beautifully packed