DULCIA NATURAL gift set Tajemno 30 ml, 200 ml after expiry 7/23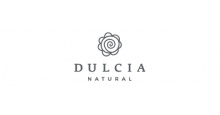 Description and parameters
Review (0)
Discussion
DULCIA NATURAL gift set Tajemno 30 ml, 200 ml after expiry 7/23
Gift set of men's shower cream and perfume as an original gift for men. A gift set of brand new shower cream and perfume is a great gift for any occasion. This gorgeous set is truly perfect thanks to the beautiful original packaging.
Scents are an integral part of our lives. They're all around us. Every scent leaves us with emotions that we can associate with memories. In addition to emotions, fragrance also affects the level of physical and mental well-being. This mysterious, fresh, delicate men's fragrance is for men who are not afraid of change, decisive and energetic. Men who are firm but thoughtful and gentle.
May this Christmas be full of beautiful emotions, sincere smiles and true carefree joy.
This fresh, subtle men's fragrance combines refreshing citrus notes with the masculine scent of smoky ambergris. Violet together with lavender and sage bring a delicate herbal touch that softens the whole fragrance as well as its wearer. Woody notes form the base of this mysterious fragrance.
Head: lemon grass, bergamot
Heart: ambergris, violet, lavender
Base: cedar wood, sage
To use: spray a reasonable amount of perfume on the pulse points of the skin and in the hair.
Volume: 30 ml
Men's shower cream 200 ml
Men's shower cream will provide your skin with perfect cleanliness, hydration and leave it soft. It gives your skin a fresh, spicy men's fragrance that enhances the feeling of freshness and cleanliness. The silky consistency envelops the skin in a beautiful fragrance and ensures perfect cleanliness, hydration, softness and smoothness. The shower cream has a soothing effect, is gentle on even the most sensitive skin and provides gentle care and cleanliness. It protects and restores the skin's microflora, supports its natural balance and prevents dryness and irritation. The precious formula of the shower cream leaves the skin treated and without feeling the need for hydration. The combination of shea butter, oat proteins and glycerin creates a film on the skin that prevents dryness and gives it a truly silky feel. Shower cream is a nourishing product with a cleansing and extremely gentle effect.
Gentle tenside with ECOCERT certificate - an extremely gentle blend of surfactants designed for natural and gentle skin cleansing. This extremely gentle tenside is suitable for cleansing all skin types, including sensitive and baby skin. It does not dry out the skin or remove its valuable protective layer. It does not contain any harmful or controversial ingredients. It comes from renewable sources and is very easily and completely degradable. The production process has sustainability benefits as it is characterised by minimal water consumption and waste production. It is ECOCERT certified.
Organic shea butter - a vegetable fat that is quite thick and medium-hard. It is obtained from the nuts of the shea tree, which is also called shea butter. Its cultivation and processing plays a very important role for its quality to retain all its valuable properties. It contains a high proportion of vitamins A E and F. In addition, it contains rare natural medicinal waxes, rare plant sterols, carnites and unsaturated fatty acids. Its composition is very similar to the protective film of human skin, and therefore it is extremely effective and suitable for sensitive skin and the skin of children. Shea butter nourishes, moisturizes and rejuvenates the skin. It nourishes the skin, promotes collagen production and restores its elasticity. It stimulates skin cell activity, protects the skin, facilitates wound healing and has anti-inflammatory effects.
Oat protein - a unique moisturizer that has a very strong protective effect on the skin. It forms an effective physical barrier on the skin surface, thus reducing water loss. Soothes sensitive and scaly skin, relieves redness, itching, tension and other signs of irritation. Oat protein has a miraculous ability to literally brighten the skin. It contains a large amount of antioxidants and beta glucan, which help to restore skin cells and its own collagen production. It contains avenanthramides - powerful natural antioxidants found only in oat grains.
Vitamin E - 100% natural vitamin E is a powerful antioxidant that contains a blend of alpha, beta, gamma and delta tocopherols. Vitamin E helps protect the skin from UV damage and improves skin texture and moisture. Our natural vitamin E contains no chemicals or solvents. Vitamin E supports the skin's defenses, fights the signs of aging - it can improve the skin's structure, smooth it, increase its elasticity, reduce wrinkles and prevent the appearance of age spots. It renews cells, replenishes blood circulation and retains water in the upper parts of the skin. This vitamin has a very beneficial effect on the overall vitality of the skin, helps to heal various skin diseases and damage, participates in the healing of scars. Vitamin E is the best natural antioxidant. It rids the skin of free radicals, thereby reducing the aging process. Our natural vitamin E (tocopherol) comes from vegetable oils.
Olive emulsifier with Ecocert certificate - 100% organic vegetable olive oil emulsifier without ozone and PEG. It has excellent moisturizing properties that help soften the skin. It reduces moisture loss and is hypoallergenic. It is obtained from olive oil by esterification of fatty acids, sorbitol and cetearyl alcohol. Sorbitol belongs to the group of alcoholic sugars that occur naturally in fruits and vegetables (apples, pears, cherries, grapes...). It's a natural sweetener. Cetearyl alcohol is a 100% vegetable-derived emulsifier that provides a creamy and emollient texture without a greasy film and with a pleasant feel.
Glycerin - is produced from coconut oil and is a natural substance that binds water to the body. It has mainly moisturizing and regenerating properties and creates a protective barrier against dryness. It gives the skin a soft silky and elastic layer, prevents moisture loss and helps to create a protective skin barrier. Its concentration in the final product is important.
Usingapply to damp skin all over the body and wash off in circular motions. After washing, rinse with warm water. To maintain the intensity of the fragrance, use a perfume from the same collection.
Volume: 200 ml
Why will you love it?
A fragrance endowed with a character that writes each of you. A fragrance that expresses a man who is firm, determined, a man with a heart full of fire. the mysterious scent guards the natural sense of calm, gives courage and strength to go your own way. Creates a safe and clean breathing space. The beautiful set in original packaging is a great gift for any occasion.
Local manufacturer (CZ and SK)
Yes
Origin of the brand
Slovakia
Storage
Natural cosmetics are best stored in a cooler, dry place. Do not expose it to direct sunlight or frost. Sunlight can devalue it or reduce its expiry date. At the same time, when using cosmetics, follow the hygiene recommendations, for example, use a cosmetic spatula to scoop the products in the cup, always close the products after use and keep the edges of the bottles clean. Keep out of reach of children.
Notice
For external use only. However, do not use natural cosmetics on open wounds either. This product is not intended to diagnose, prevent or cure any disease. In case of eye contact, flush with lukewarm water from the inner corner to the outer corner for at least 15 minutes. If you wear contact lenses, remove them before rinsing. If irritation occurs, seek medical attention. Before the first use, it is recommended to perform the so-called. patch test, i.e. apply and test the cosmetic product for tolerance on a small area of skin, preferably on the wrist, and wait 24 hours. This method can prevent the onset of allergic reactions and hypersensitivity to the product. If an allergic reaction occurs after application, wash the skin surface with lukewarm water. Stop using the product immediately. If the allergic reaction persists for a prolonged period of time, seek medical attention.
Ingredients
Secret Eau de Parfum: Alcohol Denat., Aqua, Parfum, Citrus Bergamia Fruit Oil, Cedrus atlantica Bark Oil, Cymbopogon (Lemongrass), Flexsousus Oil Citral, Citronellol, Hexyl Cinnamal, Geraniol, Citral, Coumarin, Eugenol, Geraniol, Limonene, Linalool Pánský sprchový krém: Aqua, Sodium Cocoamphoacetate (and) Glycerin (and) Lauryl Glucoside (and) Sodium Cocoyl Glutamate (and) Sodium Lauryl, Glucose Carboxylate, Cetearyl Olivate, Sorbitan Olivate, Butyrospermum Parkii, Butter, Glycerin, Avena Sativa (Oat) Kernel Flour, Dehydroacetic Acid, Benzoic Acid, Sorbic Acid, Benzyl Alcohol, Tocopherol, Parfum, Xantan Gum
This item has not been discussed yet. If you want to be first, click on the button Add a post
DULCIA NATURAL Mystery gift set 30 ml, 200 ml
Review of the e-shop
Product selection Speed of delivery Incredibly beautiful product packaging, it is not often seen
Zadnou jsem nenasla
everything without problems
--