RENOVALITY Argan oil cold pressed 100 ml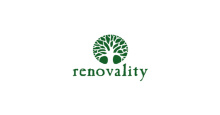 Description and parameters
Review (33)
Discussion
RENOVALITY Argan oil cold pressed 100 ml
Cold-pressed argan oil, as a vegetable gold from Morocco, has exceptional cosmetic properties. It is one of the luxury oils due to its rich content of unsaturated fatty acids, antioxidants, vitamins and phytosterols. Argan oil has a beneficial effect on skin that is red, dry and prone to cracking. Reduces wrinkles, moisturizes and helps keep skin looking fresh.
Why will you love it?
Renovality oils are of pure natural origin. They are cold-pressed only from carefully selected plants, which also guarantees their perfect quality and the highest possible amount of bioactive substances. The oils are well absorbed and no mineral oils, synthetic substances, preservatives or dyes are added.
Use
Use daily on skin or complexion. For ideal results, apply at night after you have exfoliated your skin. Using a dropper, remove the desired amount of oil from the bottle into the palm of your hand, warm in the palm of your hand and then apply to the skin. Rub into the skin. Hair tonic: Massage the oil into the scalp and then rub into the hair along the entire length, wrap in a towel and leave on for 10 minutes, then rinse. Such a treatment will help hair that is dry, brittle and lacking vitality. For external use only!
Ingredients
Argania Spinosa Kernel Oil
Volume
100 ml in purple glass with pipette
Local manufacturer (CZ and SK)
No
Origin of the brand
Czech Republic
Tips for use
It is better to use facial oils on moistened skin. If you use flower water to moisten your skin, the oil is more easily absorbed and the skin does not stay oily for long. Tap water can dry out the skin with prolonged use.
Notice
For external use only. However, do not use natural cosmetics on open wounds either. This product is not intended to diagnose, prevent or cure any disease. In case of eye contact, flush with lukewarm water from the inner corner to the outer corner for at least 15 minutes. If you wear contact lenses, remove them before rinsing. If irritation occurs, seek medical attention. Before the first use, it is recommended to perform the so-called. patch test, i.e. apply and test the cosmetic product for tolerance on a small area of skin, preferably on the wrist, and wait 24 hours. This method can prevent the onset of allergic reactions and hypersensitivity to the product. If an allergic reaction occurs after application, wash the skin surface with lukewarm water. Stop using the product immediately. If the allergic reaction persists for a prolonged period of time, seek medical attention.
Storage
Store in a dry and dark place at room temperature. Once opened, use within 3 months. Keep out of reach of children.
Perfectly moisturizes, absorbs into the skin. I also use it on dry hair ends.
Not so greasy
not
I use it mostly on the ends of my hair and I can't get enough of it! :)
Andre 17.03.2019
Dobry den chcela by som sa opytat ktory olej je najlepsi na plet a vrasky
Lucia 18.03.2019
Dobrý deň, myslím, že nikto Vám nepovie, ktorý jeden je najlepší :) Ale vynikajúce sú olej Opuncie, Squalan, moringový, marulový i arganový olej :) dôležité je skúsiť, ktorý vyhovie potrebám pokožky najlepšie. Lucia, produktová víla
RENOVALITY Argan oil cold pressed 100 ml
Review of the e-shop
Product selection Speed of delivery Incredibly beautiful product packaging, it is not often seen
Zadnou jsem nenasla
everything without problems
--