DULCIA NATURAL BIO Rose water spray 100 ml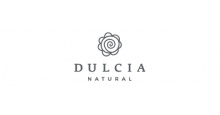 Description and parameters
Review (206)
Discussion
DULCIA NATURAL BIO Rose water spray 100 ml
Růžová voda je excelentní hypoalergenní pleťová voda s čistícím a tonizujícím účinkem na všechny typy pleti. Udržuje pH pokožky, stimuluje regenerační procesy, má protizánětlivé účinky při akné a nadměrném slunění. Zachovává hladkou a elastickou pokožku.
Proč si jí zamilujete?
Růžová voda je vodní destilát (hydrolát) z čerstvých lupenů růže damascénské. Obsahuje těkavé a vonné látky z růží, které jsou rozpustné ve vodě. Pro své výrazné antibakteriální účinky se růžová voda nemusí stabilizovat žádnými konzervačními látkami, přesto, že je to čistý vodný roztok bez alkoholu. Růžová voda Dulcia natural je vyrobena v BIO kvalitě.
Use
Use a cotton pad to gently cleanse the skin with gentle circular movements. When using for an eye bath, apply to a cotton pad, apply to the eyelids and leave on for at least 15 min. to act.
Tips for use
Your skin will be perfectly soft and moisturized if you apply the facial oil immediately after cleansing it with flower water (while it is still moist), either with gentle circular movements or with tapping movements of your fingers. This will help microcirculation and make your skin more beautiful.
Notice
For external use only. However, do not use natural cosmetics on open wounds either. This product is not intended to diagnose, prevent or cure any disease. In case of eye contact, flush with lukewarm water from the inner corner to the outer corner for at least 15 minutes. If you wear contact lenses, remove them before rinsing. If irritation occurs, seek medical attention. Before the first use, it is recommended to perform the so-called. patch test, i.e. apply and test the cosmetic product for tolerance on a small area of skin, preferably on the wrist, and wait 24 hours. This method can prevent the onset of allergic reactions and hypersensitivity to the product. If an allergic reaction occurs after application, wash the skin surface with lukewarm water. Stop using the product immediately. If the allergic reaction persists for a prolonged period of time, seek medical attention.
Storage
Floral waters are very sensitive to microbiological contamination. For this reason, the hydrolates must be kept well sealed after opening, out of light, in a cool place at a temperature of up to +25 °C, ideally in a refrigerator. Once opened, use within 6 months. Keep out of reach of children.
Ingredients
Rosa Damascena Flower Water
Further information on the packaging
With atomizer
Local manufacturer (CZ and SK)
Yes
Origin of the brand
Slovakia
NIC
Beautiful delicate scent
Compared to other rose waters, a subtle scent, very pleasant and soothing water. I've tried other brands, but Dulcia is the only one I come back to again and again
Markéta . 08.08.2018
Hello, I read somewhere that Dulcia products (specifically rose water) have a shelf life of half a year from opening. Do you think I can use the water after 6 months or would you not recommend it? Thank you, Markéta
Lucia O. 13.08.2018
Dear Margaret, many products are recommended to be spent within half a year after opening. Natural cosmetics in particular, which often do not contain preservatives, should be watched. Especially sensitive skin can react to cosmetics after the warranty. A few days after the six months are up, there is nothing to worry about. I only use natural cosmetics until they change scent, color or consistency. However, it is important to consider your skin and treat it to the best so that it repays you and is beautiful. Lucia, Product Fairy
DULCIA NATURAL BIO Rose water spray 100 ml
Review of the e-shop
The goods are always beautifully packaged, with a sprig of lavender and a painted heart on the box. It's extremely gratifying.
Large selection Quality goods Fast delivery
Very nice and lovingly packed Fast delivery
Fast delivery, beautifully packed :)
NIC
fast delivery, large selection, beautifully packaged
some brands are missing in my selection
fast order processing beautifully packed