SOAPHORIA Cream Deodorant Sensuality 50 ml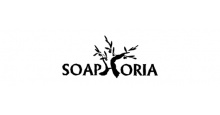 Description and parameters
Review (130)
Discussion
SOAPHORIA Cream Deodorant Sensuality 50 ml
The amazing formula of unique organic components creates an effective, safe and above all natural barrier against unpleasant odours. The deodorant does not hinder the natural functions of the skin, does not prevent sweating, but has a mild antiperspirant effect due to the added zinc oxide (without nanoparticles) and bentonite clay.
Why will you love it?
The mysterious scent of a night full of desire and sensuality. A warm and charming fruity-floral fragrance perfect for seduction. Antimicrobial ingredients absorb the odour of sweat caused by bacteria. The essential oils are fixed in a special starch and are thus released gradually depending on the physical exertion and the temperature of the environment. The protective and nourishing oils help soothe irritated skin, so the deodorant is also suitable after shaving or waxing.
Use
The consistency is purposefully softer, suitable for use not only on the underarms, but also on the feet or palms. After opening the cup, scoop the desired amount with your fingers and gently rub and massage the deodorant into your skin. In extreme summer heat, the deodorant can be used several times a day in thinner layers.
Tips for use
Deodorant is also an effective weapon for sweating feet and hands. I would like to point out that natural deodorant contains baking soda. This can cause redness and itching in more sensitive skin. If you decide to switch from commercially available deodorants to natural deodorants, it can take 1-2 weeks for the human body to adapt to this change. During this time, there may be a short-term increase in odour. Do not combine natural deodorants with conventional deodorants as this reduces their effectiveness.
Further information on the packaging
Soap dispenser without dispenser
Local manufacturer (CZ and SK)
No
Origin of the brand
Slovakia
Notice
For external use only. However, do not use natural cosmetics on open wounds either. This product is not intended to diagnose, prevent or cure any disease. In case of eye contact, flush with lukewarm water from the inner corner to the outer corner for at least 15 minutes. If you wear contact lenses, remove them before rinsing. If irritation occurs, seek medical attention. Before the first use, it is recommended to perform the so-called. patch test, i.e. apply and test the cosmetic product for tolerance on a small area of skin, preferably on the wrist, and wait 24 hours. This method can prevent the onset of allergic reactions and hypersensitivity to the product. If an allergic reaction occurs after application, wash the skin surface with lukewarm water. Stop using the product immediately. If the allergic reaction persists for a prolonged period of time, seek medical attention.
Storage
Keep out of reach of children. Store in a cool, dry place at a temperature of up to + 30 °C and do not expose to direct sunlight or frost.
Ingredients
Maranta arundinacea Root Powder (maranta třtinová) *, Zea Mays Starch (kukuřičný škrob) *, Cocos nucifera Oil (kokosový olej) *, Butyrospermum Parkii Butter (bambucké máslo) *, Theobroma Cacao Seed Butter (kakaové máslo) *, Prunus Amygdalus Dulcis Oil (olej ze sladkých mandlí) *, Euphorbia Cerifera Wax (kandelilový vosk) *, Sodium Bicarbonate (hydrogenuhličitan sodný), kaolin (bílý jíl) *, Bentonit (bentonitový jíl) *, Ribes Nigrum Fruit Extract (rybíz černý extrakt) *, Pyrus comunis Fruit Extract (hrušeň obecná extrakt) *, Citrus Nobilis Peel Oil (mandarinka olej) *, ananas sativus Fruit Extract (ananas pěstován extrakt) *, Jasminum officinale Extract (jasmín lékařský extrakt) *, Freesia Alba Flower Extract (frézie bílá extrakt ) *, Rosa Canina Fruit Extract (růže šípková extrakt) *, Rosmarinus Officinalis Leaf Extract (rozmarýn lékařský extrakt) *, Santalum Album Oil (santalovník bílý olej) *, Cistus Ladaniferus Leaf / Stem Extract (cist ladanového extrakt) *
The best deodorant ever. I don't use any other
Markéta . 05.01.2018
Hi, I'd like to ask - what about the zinc oxide, is that okay? No harm done? I don't know chemistry at all. :-))) Thanks for the answer.
Lucia O. 21.01.2018
Hello dear Margaret, Zinc oxide is a white natural powder with anti-inflammatory and mild antibacterial effects. It is non-toxic, well absorbed by the skin, does not irritate it and does not cause allergic reactions. For its broad-spectrum effects, it is a popular ingredient in various cosmetic products. Natural cosmetics contain zinc oxide without nanoparticles (they are larger, not the healthiest for the organism). Safe zinc oxide is used in safe micro particles that do not penetrate the skin like the more dangerous nano particles that can have a toxic effect. So there is no need to be afraid of it :) Natural cosmetic brands state in the description or ingredients that they use zinc oxide in a healthier form and it is beneficial for our body. I had this deodorant and I was satisfied. It smells beautiful and works well. Lucia, Product Fairy
SOAPHORIA Cream Deodorant Sensuality 50 ml
Review of the e-shop
The goods are always beautifully packaged, with a sprig of lavender and a painted heart on the box. It's extremely gratifying.
Large selection Quality goods Fast delivery
Very nice and lovingly packed Fast delivery
Fast delivery, beautifully packed :)
NIC
fast delivery, large selection, beautifully packaged
some brands are missing in my selection
fast order processing beautifully packed