SOAPHORIA Essential oil Sandalwood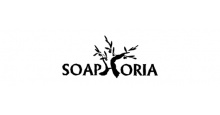 Description and parameters
Review (4)
Discussion
SOAPHORIA Essential oil Sandalwood
Excellent for mature, dry and oily skin prone to acne. It has proven itself in healing wounds and scars, soothes the skin. It has antiseptic and drying effects on oily, impure, acne-prone skin. It is exceptionally effective in softening dry and dehydrated skin. Soothes irritated, itchy and inflamed skin. It regenerates and has a tightening effect on wrinkles and scars. It is beneficial for eczema and psoriasis.
Why will you love it?
It is used as an antidepressant, antiseptic and antisedative. It boasts aphrodisiac, anti-cancer and soothing effects. It tones the nervous system, removes depressive states and induces a pleasant mood. It relaxes smooth muscle tone, soothes sore throats, promotes expectoration, treats bronchitis, catarrh, coughs, laryngitis, colds and relieves spasms. It has antiseptic and anti-inflammatory effects. Due to these properties, it is used in the treatment of urinary tract inflammation, promoting the frequency and quantity of urination, thereby flushing toxins out of the body through urine. It calms, strengthens the heart, stimulates digestion, serves for nausea, vomiting. Last but not least, it promotes the ability to concentrate and acts as an aphrodisiac.
Use
Use no more than 2% dilution on the skin. Add 3 - 5 drops to the water in the aromalamp or the desired number of drops to a diffuser, inhalation stick or unglazed ceramic. You can also use it for direct inhalation from a vial or handkerchief. Do not use undiluted on skin, protect eyes and keep away from children. For more detailed information on how to use essential oils, see the Essential Oils brochure.
Did you know that...
The scent of the same essential oil can vary depending on the year the plant was harvested, changes in climatic conditions, and also how the essential oil is extracted from the plant. On the blog you will find the Aromatherapy category where you can learn more about essential oils.
Further information on the packaging
Vial
Local manufacturer (CZ and SK)
No
Origin of the brand
Slovakia
Tips for use
If the oil has a contraindication that applies to you, this means that it is not recommended to use the oil even at the recommended dosage. If the recommended dosage is exceeded, other possible contraindications may occur.
Notice
For external use only. However, do not use natural cosmetics on open wounds either. This product is not intended to diagnose, prevent or cure any disease. In case of eye contact, flush with lukewarm water from the inner corner to the outer corner for at least 15 minutes. If you wear contact lenses, remove them before rinsing. If irritation occurs, seek medical attention. If you decide to use essential oil on your skin, it is recommended to do the so-called "application" before the first use. patch test, i.e. apply and test the diluted essential oil for tolerance on a small area of skin, preferably on the wrist, and wait 24 hours. This method can prevent the onset of allergic reactions and hypersensitivity to the product. If an allergic reaction occurs after application, wash the skin surface with lukewarm water. Stop using the product immediately. If the allergic reaction persists for a prolonged period of time, seek medical attention.
Storage
Essential oils evaporate quickly, so don't leave the bottles open for long. Do not expose them to temperature extremes and fluctuations. The ideal way to store it is in a well-closed bottle, in a dark place and at room temperature, not in the fridge. Keep out of reach of children.
Ingredients
Santalum Album Oil
SOAPHORIA Essential oil Sandalwood
Review of the e-shop
široký sortiment,sekce buď zachránce s produkty se slevou
Rychlé dodání ,Příjemná komunikace,Dárek k nákupu ,Zboží přišlo nádherně zabaleno
V tomto eshopu nakupuju opakovaně. Kvalitní výrobky, zajímavé značky a skvělý zákaznický servis.
skvělý eshop se širokánským sortimentem,možnost "být zachráncem" pro produkty po expiraci,rychlé a spolehlivé vyskladnění,extra pečlivé zabalení