NOBILIS TILIA ZEN diffuser 1 pc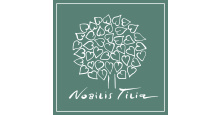 Description and parameters
Review (1)
Discussion
NOBILIS TILIA ZEN diffuser 1 pc
The essential oil diffuser uses ultrasonic vibrations to produce a cold, dry water mist in which essential oils are dispersed into the air. It is therefore more gentle than conventional aromatherapy, maintaining the quality of essential oils and thus their effectiveness. It creates a fine mist that moistens dry air and is a suitable addition to both home and office.
Why will you love it?
With optional backlighting, a clean look and the effectiveness of vaporized essential oils, it helps create a relaxing atmosphere. The diffuser is equipped with a low water level indicator light with automatic shut-off, as well as a cyclic evaporation option that you can set to suit your needs.
Use
Fill the inner container with water or hydrolat (true flower water) and add 5 - 15 drops of your choice of 100% natural essential oil or essential oil blend. Close the diffuser and switch on the appliance according to the instructions. The diffuser does not contain vegetable oils. Detailed instructions for use and cleaning of the device are included with the diffuser. A power adapter is included.
Very nice addition, nice soft lighting and water mist.
NOBILIS TILIA ZEN diffuser 1 pc
Review of the e-shop
Product selection Speed of delivery Incredibly beautiful product packaging, it is not often seen
Zadnou jsem nenasla
everything without problems
--