DULCIA NATURAL Zinc ointment 30 ml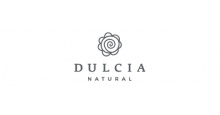 Description and parameters
Review (554)
Discussion
DULCIA NATURAL Zinc ointment 30 ml
Zinc ointment soothes the skin. It helps with various types of inflammation, acne and cold sores. It is suitable for very delicate skin and supports its proper functions. The non-irritating oil formula protects delicate skin from moisture and heals irritation.
Why will you love her?
The oil component of the ointment contains antibacterial coconut oil, hemp oil, emollient olive oil and easily absorbed moisturizing grapeseed oil. The combination of precious oils enhances the healing and regenerative power of the ointment, which softens the skin and promotes the formation of new epithelium. This quickly regenerates, smoothes and unifies the skin. The main ingredient of the ointment is zinc, which is a natural part of our skin. Zinc is antibacterial, fights bacterial transmission, suppresses inflammation and suppuration. The effect of zinc is supported by essential oils of lavender and tea tree. This medicinal ointment works like a miracle against rashes. Its role is to inhibit the increased production of sebaceous glands, which causes acne. The form of zinc ointment is oily, but it gently dries and heals rashes. People with dry skin should apply the ointment only to the areas where the rash is. The ointment also helps with cold sores in their full "bloom". Rub the haze on overnight and leave it on.
Use
It is best to use the ointment at night, but if you want a stronger effect, you can use it during the day. The ointment needs to be spread well, as it leaves a white layer.
Further information on the packaging
Soap dispenser without dispenser
Local manufacturer (CZ and SK)
Yes
Origin of the brand
Slovakia
Notice
For external use only. However, do not use natural cosmetics on open wounds either. This product is not intended to diagnose, prevent or cure any disease. In case of eye contact, flush with lukewarm water from the inner corner to the outer corner for at least 15 minutes. If you wear contact lenses, remove them before rinsing. If irritation occurs, seek medical attention. Before the first use, it is recommended to perform the so-called. patch test, i.e. apply and test the cosmetic product for tolerance on a small area of skin, preferably on the wrist, and wait 24 hours. This method can prevent the onset of allergic reactions and hypersensitivity to the product. If an allergic reaction occurs after application, wash the skin surface with lukewarm water. Stop using the product immediately. If the allergic reaction persists for a prolonged period of time, seek medical attention.
Storage
Natural cosmetics are best stored in a cooler, dry place. Do not expose it to direct sunlight or frost. Sunlight can devalue it or reduce its expiry date. At the same time, when using cosmetics, follow the hygiene recommendations, for example, use a cosmetic spatula to scoop the products in the cup, always close the products after use and keep the edges of the bottles clean. Keep out of reach of children.
Ingredients
Zinc Oxide, Cocos Nucifera Oil, Vitis Vinifera Seed Oil, Oleum Olivate, Butyrospermum Parkii Butter, Theobroma Cacao Seed Butter,, Prunus Amygdalus Oil - Hydrogenated Vegetable Oil, Cannabis Sativa Seed Oil, Cera Flava, Tocopherol, Sodium Bicarbonate, Citrus Grandis Seed Extract, Rosmarinus Officinalis Leaf Extract, Lavandula Angustifolia Oil, Melaleuca Alternifolia Leaf Oil
Did you know that...
You can also use the ointment to rub the areas after shaving, which are usually inflamed. Most often in the bikini line or underarms, places that can be irritated by the fabric of clothing and can also sweat, creating irritations that the ointment miraculously heals.
opravdu mám pocit, že pupínky se při používaní této mastičky dříve zahojily
Markéta Bžochová 06.02.2017
Dobrý den, chtěla jsem se zeptat na tu zinkovou mastičku. Moje dcera má již několik let problém s akné. Teď se jí trošku pleť zlepšila, ale v okolí brady a úst se jí stále dělají zánětlivé boláčky, Dle kosmetičky má velkou produkci mazu v této oblasti... Myslíte si, že by na toto problematické místo pomohla tato mastička ?? Díky za odpověď Hezké dny Markéta Bžochová
Lucie Čedíková 18.02.2017
Dobrý den, Markétko. Zinkovou mastičku je možné na toto problematické místo použít. Zároveň jí doporučuji používat na noc, protože zanechává lehkou bílou stopu. Co je ale důležité, tak je čištění pleti - doporučila bych Vaší dceři používat na čištění například růžovou vodu. Pleť hezky vyčistí, odstraní přebytečný maz, ale zároveň pleť nevysuší, což je velmi důležité. Když se používají velmi agresivní produkty na čištění pleti, které jí až příliš vysouší, bohužel to vede k tomu, že pleť začne toho mazu vytvářet ještě více. Samozřejmě kvalitu pleti ovlivní i dostatečný pitný režim :-) Míša
Klára  07.10.2017
Dobrý den, je prosím mast vhodná i pro děti a případně od jakého věku? Děkuji za odpověď.
Lucie Čedíková 19.10.2017
Dobrý den, Klári. Mastička je vhodná i pro dětičky - můžete jí použít i na malé miminko. Míša
Eva  05.12.2017
Dobrý den, ráda bych se zeptala na tuto zinkovou mastičku, je možné mastičku používat i v těhotenství? Děkuji za odpověď Eva :)
Lucie Čedíková 05.12.2017
Milá Evi, zinkovou mastičku můžete používat jak v těhotenství, tak poté i na miminko :-) Míša
Helena Hrušová 31.12.2017
Dobrý den, na první pohled mě mastička velmi zaujala, ale trochu mě při doporučení na akné děsí použití kokosového oleje, který má vysokou komedogenicitu. Nemůže právě kvůli kokosáku stav pleti naopak i zhoršovat? Předem děkuji za odpověď.
Lucia Orviská 18.01.2018
Milá Helenka, zinkovú mastičku od Dulcia Natural kupujem pravidelne, odkedy sa objavila v ponuke. Nanášam ju lokálne na postihnuté miesto, nie na celú tvár a ostáva po nej biely povlak, preto je lepšie používať ju na noc. Doteraz som sa so zhoršením stavu pleti nestretla, nezaťažila mi pleť. Lucia, produktová víla
mARIANNA  16.06.2018
Dobrý deň.Chcela by som sa opýtať na konzistenciu tejto zinkovej masti od Dulcie. Zakúpila som si ju , no hneď pri otvorení som si vžimla hrudky na povrchu maste, z ktorých sa uvoľňuje olej.,Hrudky vyzerajú ako tvaroh o čosi menšie.Je to v poriadku?
Lucie Čedíková 16.06.2018
Dobrý den, na povrchu mastičky se mohou objevit drobné hrudky, které nejsou chybou produktu. Jde o včelí vosk, který Dulcia používá v bio kvalitě. Vosk není upravován a tak se někdy může na povrchu vysrážet. Při teplotě těla roztaje a dá se pěkně rozetřít :-) Míša
Blanka Měřínská 24.08.2018
Dobrý den, můžu se zeptat, v jaké teplotě mám mastičku uchovávat? Je potřeba ji mít v lednici?
Lucie Čedíková 24.08.2018
Dobrý den, Blani, mastičku není třeba mít v lednici, můžete jí uchovávat při pokojové teplotě. Míša
Markéta Šašinková 17.04.2019
Dobrý den, podle komentáře níže mastičku neuchovávám v lednici, ale chci se ujistit, jestli se nezkazí, když budou teď letní teploty? Nevadí jí, pokud vlivem teploty zřídne? Děkuji, Markéta
Lucia Orviská 17.04.2019
Dobrý deň, túto otázku už dostali aj dievčatá z Dulcie. Ak by sa vám zdalo, že v byte je veľmi teplo, môžete ju dať aj do chladničky, ale bude sa ťažšie rozotierať. Ja sa snažím prírodnú kozmetiku nevystavovať vyšším teplotám a dávam ju do najchladnejšej miestnosti v dome, ideálne tam, kde nesvieti slniečko. Lucia, produktová víla
DULCIA NATURAL Zinc ointment 30 ml
Review of the e-shop
bleskurychlé odeslání zboží ,přehledný eshop ,krásně zabalený, voňavý balíček je potěšení rozbalovat
Výborná komunikace, expresní dodávka zboží
Rychlé odeslání, krásně zabalené, top produkty.
Bleskové doručení do druhého dne
V tomto eshopu nakupuji pravidelně už pár let. Servis je od počátku bezchybný, nikdy jsem s ničím neměla problém. Nabídka značek je velmi pestrá a ceny jsou fajn.
Super přírodní kosmetika na jednom místě. Objednávala jsem zde už několikrát. Rychlé dodání a krásně zabaleno. Děkuji
Velký výběr ,Kvalitní zboží ,Rychlé dodání