ALMARA SOAP Handmade soap My happy pig 100 g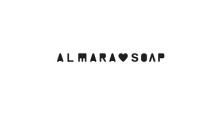 Description and parameters
Review (0)
Discussion
ALMARA SOAP Handmade soap My happy pig 100 g
Design handmade soap for children with pear scent
Welcome to the country farm!
You already know the collection of soap animals from the wild, and the tiger, koala, bear and parrot have now been joined by their friends from the farm. Because even rural dwellers can be great fun as exotic sidekicks!
Our piggy is not a piggy, he is washed honestly and therefore he has a beautiful pink colour without spot and smells sweetly of pears. The soft foam, which glides beautifully over the body, suits him perfectly. 
Thanks to the high proportion of carefully blended vegetable oils, the soap does not dry out and guarantees a very gentle, soft wash, leaving the skin soft and nourished. The beautiful colour of the soap is due to mineral dyes.
It is suitable for daily use on normal skin from 3 years of age.
COMPOSITION AND INGREDIENTS
water, sunflower oil, coconut oil, palm oil (RSPO), olive oil, perfume, mineral colour mica, zinc oxide
Sunflower oil
is obtained from the seeds of the annual sunflower plant and contains oleic and linoleic acid, protein, triglycerides, sterols, vitamins A, D, E and lecithin. Its composition is very similar to the lipids in our skin tissue. It is quickly absorbed and penetrates into the deeper layers of the skin.
Effects and uses
Sunflower oil has soothing, softening, smoothing, antioxidant and anti-inflammatory properties. It protects the skin against loss of firmness and elasticity. It is suitable for all skin types including mature and inflamed skin. We use two types of sunflower oil in Almara Soap. One has a high oleic acid content, so it is in all our fancy soaps, to which it gives a soft bubble and guarantees a velvety lather, and in body care. The other type has a high linoleic acid content and is therefore more suitable for oily skin. This is why we add it to soaps designed for oily skin.
Coconut oil
Obtained from the fruit (nuts) of the coconut palm, it has a clear and very light consistency that turns white and solid at temperatures of around 20°C. It is easily absorbed and does not leave a distinctive greasy feeling. It is rich in proteins, fats, fatty acids and antioxidants.
Effects and uses
Coconut oil has antiseptic, antimicrobial, antioxidant, strengthening and firming properties. It is excellent for body and hair care. It is suitable for skin with fresh wounds and scars, which it tightens and helps to heal. On the other hand, it is not suitable for very oily skin where it can cause clogging of pores.
In the case of coconut oil, it is necessary to distinguish the quality (form), which has a major influence on its functionality. While coconut oil is suitable for food preparation or soap making, where it provides the function of bubble formation, hardness and, above all, washing properties, virgin coconut oil is suitable for direct skin and hair care.
Olive oil
Obtained by pressing the fruit of the olive tree, which is rich in vitamins A, E and K, omega-3 fatty acids and oleic acid. The oil pressed from them has a light consistency, is quickly absorbed and highly lubricating. It is one of the most widely used oils in cosmetics.
Effects and uses
Olive oil has antioxidant and anti-inflammatory properties. It increases skin elasticity and strengthens the tissue, soothes and heals eczematous skin and acne. We like to use olive oil in soaps, balms and lotions. In its saponified form, it is then included in the base of our soaps, where it guarantees a soft and gentle lather.
It is suitable for dry, sensitive, baby, flaky, mature, irritated and problematic skin. It is not very suitable for very oily skin where it can cause clogging of pores.
Why will you love it?❤️
The piggy bank is suitable for everyday washing full of fun
According to certification
Sulfate-free
According to certification
Vegan
According to certification
Paraben-free
Local manufacturer (CZ and SK)
Yes
Origin of the brand
Czech Republic
Ingredients
Aqua, Sodium Sunflowerate, Sodium Cocoate, Sodium Palmate (RSPO), Sodium Olivate, Glycerin, Parfum, D-Limonene, Mica, CI 77891, Zinc Oxide, CI 77491, CI 77742, Citronellol, Linalool, Geraniol
Use
Lather the soap in wet hands and apply the lather to the skin. Suitable for hands and whole body.
Storage
Keep the soap dry between uses. This will increase its service life.
Notice
For external use only. However, do not use natural cosmetics on open wounds either. This product is not intended to diagnose, prevent or cure any disease. In case of eye contact, flush with lukewarm water from the inner corner to the outer corner for at least 15 minutes. If you wear contact lenses, remove them before rinsing. If irritation occurs, seek medical attention. Before the first use, it is recommended to perform the so-called. patch test, i.e. apply and test the cosmetic product for tolerance on a small area of skin, preferably on the wrist, and wait 24 hours. This method can prevent the onset of allergic reactions and hypersensitivity to the product. If an allergic reaction occurs after application, wash the skin surface with lukewarm water. Stop using the product immediately. If the allergic reaction persists for a prolonged period of time, seek medical attention. The soap is suitable for everyday use on normal skin from 3 years of age.
This item has not been discussed yet. If you want to be first, click on the button Add a post
ALMARA SOAP Handmade soap My happy pig 100 g
Review of the e-shop
everything without problems
--
Quality goods, fast order processing
Large selection of natural cosmetics
fast order processing interesting assortment