DULCIA NATURAL Aloe vera gel with herbs 100 ml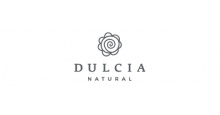 Description and parameters
Review (40)
Discussion
DULCIA NATURAL Aloe vera gel with herbs 100 ml
This natural miracle combines the enormous power of aloe vera with the power of lavender, basil and oregano essential oils. It has a wide range of uses - it is suitable for minor wounds, cuts, abrasions, small burns, corners, acne, it is also very effective for stings, corns, skin and nail fungus, cold sores, aphthae, but also for moisturizing and rejuvenating the skin. Its light consistency ensures gentle and careful application on the affected skin. Almost immediately the pain subsides, because when applied to the injured area, the gel has a mild anaesthetic effect, relieves itching and swelling, and acts on the blood supply to even the deepest layers of the skin.
Why will you love it?
The gel helps heal sunburned skin and other minor burns, various types of burns. It promotes the formation of new epithelium and protects against bacterial infection. It creates a moisturizing film on the skin, thanks to which wounds do not dry out and heal faster. For burns and pinches, the pain subsides very quickly after application of the gel and with repeated applications, the wounds heal much faster and without scars (or with minimal scarring in the case of large burns). It soothes your skin, relieves allergic reactions and contributes to skin regeneration. Aloe vera protects the body from the undesirable effects of free oxygen radicals, repairs and regenerates damaged cells and tissues, and can lead the cells of the immune system to the site of damage. Oregano oil is proven to have strong antioxidant, antifungal and anti-inflammatory effects, and basil protects and moisturizes the skin, keeping it young and fresh. The very popular lavender is a real helper in the treatment of various types of skin injuries and problems. Lavender has antibacterial effects, so it quickly stops bleeding in case of wounds and also immediately disinfects the wound, which will speed up the healing process.
Use
Gently apply a small amount of gel to the affected area. Repeat several times a day as needed.
Further information on the packaging
With dispenser
Local manufacturer (CZ and SK)
Yes
Origin of the brand
Slovakia
Notice
For external use only. However, do not use natural cosmetics on open wounds either. This product is not intended to diagnose, prevent or cure any disease. In case of eye contact, flush with lukewarm water from the inner corner to the outer corner for at least 15 minutes. If you wear contact lenses, remove them before rinsing. If irritation occurs, seek medical attention. Before the first use, it is recommended to perform the so-called. patch test, i.e. apply and test the cosmetic product for tolerance on a small area of skin, preferably on the wrist, and wait 24 hours. This method can prevent the onset of allergic reactions and hypersensitivity to the product. If an allergic reaction occurs after application, wash the skin surface with lukewarm water. Stop using the product immediately. If the allergic reaction persists for a prolonged period of time, seek medical attention.
Storage
Natural cosmetics are best stored in a cooler, dry place. Do not expose it to direct sunlight or frost. Sunlight can devalue it or reduce its expiry date. At the same time, when using cosmetics, follow the hygiene recommendations, for example, use a cosmetic spatula to scoop the products in the cup, always close the products after use and keep the edges of the bottles clean. Keep out of reach of children.
Ingredients
Aloe Barbadensis Leaf Juice, Glycerin, Xanthan Gum, Dehydroacetic Acid, Benzoic Acid, Sorbic Acid, Benzyl Alcohol, Lavandula Angustifolia (Lavender) Flower Oil, Ocimum Basilicum Herb Oil, Origanum Vulgare Oil
Did you know that...
We recommend using the gel 1 time a week as a night face mask. Use on cleansed skin instead of cream and leave on overnight. In the morning, cleanse your skin in the usual way. The gel has antiseptic and anti-inflammatory properties and is suitable for all skin types from young and sensitive to mature. Restores radiance and vitality, slows aging. It is very suitable even for boys and men.
Nutnost do domácnosti. Ačkoli je vůně silně bylinková (již jsem si na ni zvykla), po nanesení gel nelepí, lze ho použít i namísto krému na ruce nebo pleťovou masku. Malinké dcerce jsem ho opatrně nanesla i na ekzém, nijak neuškodil. Na spálenou pokožku je to hotový zázrak. Doporučuji.
Řadím ho mezi top výrobky :) Výborně zabírá na akné. Používám ho buď na jednotlivé pupínky a nebo jako hojivou masku na celý obličej. Večer nanesu na očištěný obličej a ráno vypadají zanícená místa o poznání lépe. Je skvělý i na drobné odřeniny, popáleniny a jiné bolístky. Děti si ho už samy žádají při jakémkoli úrazu, protože gel bolavé místo v mžiku znecitliví. U nás doma má a vždy bude mít své čestné místo :)
DULCIA NATURAL Aloe vera gel with herbs 100 ml
Review of the e-shop
Jako vždy skvělá komunikace. Velký výběr produktů a bleskové dodání.
bleskurychlé odeslání zboží ,přehledný eshop ,krásně zabalený, voňavý balíček je potěšení rozbalovat
Výborná komunikace, expresní dodávka zboží
Rychlé odeslání, krásně zabalené, top produkty.
Bleskové doručení do druhého dne
V tomto eshopu nakupuji pravidelně už pár let. Servis je od počátku bezchybný, nikdy jsem s ničím neměla problém. Nabídka značek je velmi pestrá a ceny jsou fajn.
Super přírodní kosmetika na jednom místě. Objednávala jsem zde už několikrát. Rychlé dodání a krásně zabaleno. Děkuji
Velký výběr ,Kvalitní zboží ,Rychlé dodání