ANELA Bath foam for the whole family bubla bubla 250 ml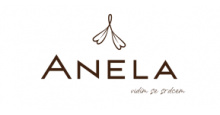 Description and parameters
Review (0)
Discussion
ANELA Bath foam for the whole family bubla bubla
A wonderfully thick and rich lather for the whole family that really lasts. The gentle, relaxing scent will get your little ones ready for bed, but it will also help you relax and feel good after the day. Certified for children from birth, but recommended for use from 18 months.
Active ingredients: tensides from coconut, sugar cane and corn
Skin types: for all skin types including sensitive skin
100% natural product made in the Czech Republic
RICH FOAM FOR THE WHOLE FAM
ILY
Gentle puffs of thick fluffy foam that lasts a really long time. That was an assignment from our own children. We "improved" it with your requests, "make it last until I prepare dinner", and also "let me drink a couple of whites in peace". At the same time, you already know us, we couldn't help but insist on an uncompromisingly pure composition. At first it seemed like an almost unrealistic quiz, but we just can't help it. Our belief and principle of using only natural or sustainably sourced ingredients is central. Then we wouldn't even be happy with the final product, And besides, some of our home testers are eczema sufferers who have never actually experienced bubbles in a bath before in their lives. This was already a very demanding task, so we really took care of it. We spent a year tweaking one version of the foam after another, until finally Bubla was born.
And The bubble is really bubbling. And his bubbles hold. If you help him with a stream of water from the shower head, you get a thick foam full of small bubbles, if you let the water flow directly from the tap into the bath, a lot of big bubbles will grow up to the kids' necks. Plus, Bubla contains no preservatives, no dyes, no artificial fragrances, no questionable tensides. It does not dry, irritate or sting the skin. Its rich lather with a charming scent is only the result of the right combination of natural plant tensides and fine essential oils. Our wonderful certified aromatherapist Lída Kotalíková has mixed them exactly in such a way that they not only calm your children before sleep, but also give you a well-deserved relaxation. Whether you just want to relax and recharge for the next day by candlelight in the gently peeling bubbles, or you want to lie in the foam with a book. 
Another important principle of ours, to which we sometimes, although we do not like to make exceptions, is the packaging of our cosmetics in glass (in our conditions we have evaluated glass as the most ecological solution). However, we fill the bubble in plastic bottles for bathing safety. We also know from our own experience that children like to serve themselves, so to prevent the bath from turning into a sea of tears for the broken Bubla, we decided to make an exception and chose plastic. But in one breath, we also offer economical (and environmentally friendly) large packs in glass from which you can refill the smaller plastic bottle.You can return these glass bottles to us, just like all the others. We'll clean and refill them.
EFFECTIVE SUBSTANCES
GLUCOSIDES
gentle and gentle coconut and sugar tensides
non-drying, gently cleansing
fully biodegradable
replaces unfriendly sulphates
BISABOLOL
gentle and gentle coconut and sugar tensides
non-drying, gently cleansing
fully biodegradable
replaces unfriendly sulphates
gLUCONOLACTONE
naturally occurring, for example in honey or wine
excellent skin moisturizer
bABASSU OIL SOLUBLE IN WATER
babassu oil derivative without harmful PEGs
softens and nourishes the skin
pOMEGRANATE EXTRACT
contains extra high levels of antioxidants
anti-free radical activity
regenerates the skin
eO HO-SHO
camphor tree essential oil, linalool type,
supports immunity, also helps with respiratory problems,
floral woody sweet aroma calms, relaxes the psyche,
balances emotions.
More on the composition:
Demineralised water
One of our few products that has water in its base. We use high quality demineralised water, i.e. free of all ion-soluble substances and silicon, pH neutral and suitable for medical use.
Disodium cocoamphodiacetate - tenside derived from coconut oil
Very mild surfactant tenside derived from the fatty acid of coconut oil. It is suitable for the most sensitive skin, including children's skin. It cleanses the skin perfectly without any dryness and does not irritate the eyes. 
Coco-glucoside - a tenside made from coconut oil
This gentle and mild tenside made from coconut oil is suitable for very sensitive skin, which it cleanses without drying. It produces a very fine foam, cleans well and is an excellent substitute for chemicals such as. SLS (Sodium Lauryl Sulfate), SLES (Sodium Laureth Sulfate), etc. It is fully biodegradable. 
Decyl glucoside - tenside from corn and coconut oil
This gentle and well-tolerated tenside of plant origin is produced by the reaction of glucose (from corn starch) and fatty alcohol (from coconuts). It does not dry out the skin and maintains its balance. 
Pentyleneglycol
Pentyleneglycol is an alcohol made from sugar cane or corn. It is used as a solvent with excellent hydrating properties.It is certified by ECOCERT as completely safe and can be used in natural cosmetics. 
Lauryl Glucoside
A gentle tenside that produces a rich lather and is well tolerated by sensitive and children's skin. It is derived from glucose and is very easily biodegradable. 
Polyglyceryl-10 Laurate
The ester of lauric acid and Polyglycerin-10 keeps the skin soft and in good condition. It is used, among other things, as a thickener. It can be synthetic or vegetable. The one we use is made exclusively from plant-based ingredients, without harmful PEGs. Well biodegradable.
Babassu Oil Polyglyceryl-4 Esters
A derivative of oil from the Brazilian babassu tree, which is well dispersible in water (i.e. easily dissipates in it). Thanks to the way it is processed, it does not lose its excellent cleansing and moisturizing properties and is rich in fatty acids. This oil derivative is free of harmful PEG (PolyEthyleneGlycol compounds) and is certified by international companies Ecocert and Cosmos as completely safe and can be used in natural cosmetics.
Caprylyl/Capryl Glucoside
One of the gentlest cleansers suitable for children's skin. Derived from glucose, highly biodegradable. 
Glyceryl caprylate
A natural preservative (alcohol) derived from glycerin. 
Xanthan gum
It is formed by fermentation of corn starch and is used as a thickener. 
Sunflower oil LZS
In this case, it is not added specifically for its effects, but is part of one of the extracts and is present in trace amounts in the product.
Citric acid
We add citric acid to our cosmetic products to adjust the pH, but it also has antibacterial and antifungal properties.
Gluconolactone
A natural substance, which is formed by evaporation of the water component of gluconic acid, is commonly found in nature, for example in honey, wine, royal jelly, etc. It perfectly hydrates the skin, accelerates the removal of dead cells and leaves the skin radiant, refreshed and rejuvenated. This poly-hydroxy acid is significantly gentler on the skin than the irritating AHA acids (alpha-hydroxy acids or fruit acids).
Natural vitamin E or tocopherol
Vitamin E is a fairly powerful antioxidant, so it helps the skin deal with free radicals and energy from UV rays. Besides, it also promotes regeneration and slows down cell aging. We use only the highest quality tocopherol, extracted from GMO free sunflower oil.
Chamomile Extract or Bisabolol
Bisabolol is the main component of chamomile that gives it its amazing medicinal properties. It has regenerative, anti-inflammatory and antimicrobial effects, thus significantly improving the condition of scaly, irritated and sensitive skin. Bisabolol should not be allergenic, but if you suffer from an allergy to chamomile as such, we recommend trying the serum on a small patch of skin.  
Pomegranate extract BIO
The very popular pomegranate contains an extremely high content of antioxidants, which counteract the negative effects of free radicals, regenerate the skin, give it elasticity and thus smooth wrinkles. It is suitable for dry, irritated or damaged skin.
Rosemary extract BIO
A very powerful antioxidant, in this case there is a trace amount of it in the product as it is part of the extracts used. 
For the record, we use mainly extracts from plants obtained by the so-called. by supercriticalCO2 extraction. And why is that? Because it is the cleanest and most effective. For this extraction, compressedCO2 is used above the critical temperature (31 °C), which, due to its high density, is able to dissolve and extract up to 95% of the active substances from the plant material in this state, which is many times more than by conventional pressing. In addition, this extraction method does not unnecessarily increase the temperature, which would reduce the quality of the substances extracted, nor is any chemical substance used that would leave any residue in the final product. This way, the maximum amount of active substances is obtained from the plant in the most gentle way possible.
Camphor tree essential oil, linalool type
A wonderful floral-woody sweet scent calms, reduces emotional tension, balances the psyche. This type of camphor essential oil supports immunity and is suitable for. even for breathing difficulties. It does not contain safrole.
Geranium essential oil BIO
Geranium is a purely feminine oil excellent for its harmonising effects in times of hormonal imbalance. In addition, it has a regenerative effect on the skin, soothes and disinfects it. It helps with healing scars and burns. The scent of this oil is sweetly herbal and reminiscent of rose. 
Essential oil mandarin red BIO
A pleasant oil with an intense but delicate sweet fruity scent obtained by pressing the peel of the mandarin fruit. It has disinfectant and healing effects. It helps heal older scars, especially stretch marks. It can pleasantly refresh the mind and soul while relaxing and harmonising.
Why will you love it?❤️
The bubbles in the bath will last a really long time and you don't have to worry about using the foam on atopic skin, for example. The foam does not dry out and pleases the whole family
Local manufacturer (CZ and SK)
Yes
Origin of the brand
Czech Republic
According to certification
Vegan
According to certification
Eco Friendly
Ingredients
Aqua (voda), Disodium Cocoamphodiacetate (tenzid odvozený z kokosového oleje), Coco-Glucoside (tenzid odvozený z kokosového oleje), Decyl Glucoside (cukerný tenzid), Pentylene Glycol (z kukuřice), Lauryl Glucoside (tenzid z glukózy), Polyglyceryl-10 Laurate (ester kyseliny laurové), Babassu Oil Polyglyceryl-4 Esters (ve vodě rozpustný babassu olej), Caprylyl/Capryl Glucoside (tenzid odvozený z glukózy), Glyceryl Caprylate (glyceryl kaprylát), Gluconolactone (přírodní látka z kyseliny laktonové), Punica Granatum Seed Extract (extrakt z granátového jablka), Xanthan Gum (xantanová guma), Tocopherol (přírodní vitamín E), Bisabolol (výtažek z heřmánku), Citric Acid (kyselina citronová), Rosmarinus Officinalis Leaf Extract BIO (extrakt z rozmarýnu), Helianthus Annuus Seed Oil (slunečnicový olej), Pelargonium Roseum Leaf Oil BIO (éterický olej geránium), Cinnamomum Camphora Linalooliferum Wood Oil (éterický olej z kafrovníku typ linalool), Citrus Reticulata Peel Oil BIO (éteri
Use
Pour an amount equivalent to about 2 tablespoons into the stream of infused water. The more you purify the water, the more foaming you will achieve. A stream of water from the shower head can also help. After the bath, rinse off any residual foam from the body with clean water. Certified for children from birth, but we recommend using it from 18 months, when children are sitting safely and you can explain to them that Bubla is not really for eating. :-) Our tip: during the long development of this product, we have verified that Bubla is very pleasant to shave comfortably. Just a drop and the shaver glides beautifully on the skin, the hairs do not grow back and the skin is not dry. And the smell. ;-)
Storage
When storing, avoid temperatures above 23 °C and protect it from direct sunlight. At high temperatures, oils turn rancid and lose their quality. You can usually tell that this has happened by the change in colour of the oil and also by the unpleasant smell.
This item has not been discussed yet. If you want to be first, click on the button Add a post
ANELA Bath foam for the whole family bubla bubla
Review of the e-shop
široký sortiment,sekce buď zachránce s produkty se slevou
Rychlé dodání ,Příjemná komunikace,Dárek k nákupu ,Zboží přišlo nádherně zabaleno
V tomto eshopu nakupuju opakovaně. Kvalitní výrobky, zajímavé značky a skvělý zákaznický servis.
skvělý eshop se širokánským sortimentem,možnost "být zachráncem" pro produkty po expiraci,rychlé a spolehlivé vyskladnění,extra pečlivé zabalení