Argital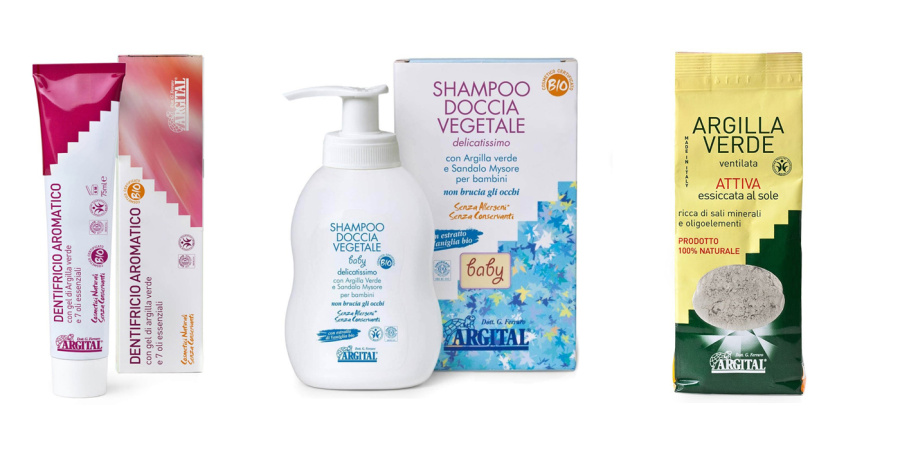 Italská firma Argital se specializuje na výrobu přírodní kosmetiky se zeleným jílem již více než 40 let. Zakladatel doktor Giuseppe Ferraro navazuje na principy antroposofie. Tento filosofický směr považuje člověka jako fyzickou, psychickou a duchovní bytost. Duševní pohoda a zdravý životní styl se odráží na našem těle a také stavu naší pokožky. 
Mezi základní suroviny této značky patří zelený jíl vysušený sluncem ve formě prášku nebo gelu, rostliny s certifikací Demeter nebo BIO, čisté rostlinné oleje lisované za studena, čisté esenciální oleje, propolis, med a včelí vosk dodávané z kontrolovaných farem, čistá pramenitá voda a přírodní vitamíny. Výrobky tak pečují o pleť efektivně a svým přírodním složením udržují pokožku krásnou a jemnou.
Kosmetika neobsahuje žádné syntetické látky. Samotné výrobky ani použité suroviny nejsou testovány na zvířatech. Všechny produkty Argital nesou certifikaci Vegan OK, kromě několika, které obsahují med, propolis nebo včelí vosk. Argital se nyní vyrábí na Sicílii a podporuje charitativní akce na pomoc zvířatům, lidem i planetě.
Review of the e-shop
široký sortiment,sekce buď zachránce s produkty se slevou
Rychlé dodání ,Příjemná komunikace,Dárek k nákupu ,Zboží přišlo nádherně zabaleno
V tomto eshopu nakupuju opakovaně. Kvalitní výrobky, zajímavé značky a skvělý zákaznický servis.
skvělý eshop se širokánským sortimentem,možnost "být zachráncem" pro produkty po expiraci,rychlé a spolehlivé vyskladnění,extra pečlivé zabalení