SOAPHORIA Aromatherapy soy candle For the well-being of children 250 ml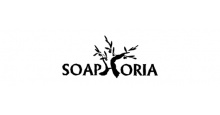 Description and parameters
Review (1)
Discussion
SOAPHORIA Aromatherapy soy candle For the well-being of children 250 ml
A delicate, fragrant composition of lime blossom, chamomile, motherwort and lavender. It cleans the air, creates a pleasant and positive atmosphere for our children, harmonizes and stimulates the nervous and respiratory system.
Why will you love it?
The glass container contains an all-natural fragrance essence based on essential oils incorporated into organic soy wax. Thanks to the scented candle, the whole interior comes to life in a moment. It will easily brighten up the home, conjure up a beautiful atmosphere and make everyday life more pleasant. Fragrance essences are pure, non-harmful natural essential oils, designed according to the knowledge of the positive and beneficial effects of aromatherapy on the body and mind.
Use
Make sure that the melted wax does not contain impurities, e.g. match heads. For safety reasons, do not let the candle burn out completely. Extinguish it when about 10 mm of wax remains. If skin contact occurs, wash with plenty of water. Place the lit candle on a firm, flat, non-flammable surface and away from flammable objects. Keep out of reach of children and pets. Be careful when handling a lit candle, the glass can be very hot. Never leave a candle burning unattended!
Local manufacturer (CZ and SK)
No
Did you know that...
Soy wax candles burn with a clean flame and last longer (burn slower) than regular paraffin candles.
This item has not been discussed yet. If you want to be first, click on the button Add a post
SOAPHORIA Aromatherapy soy candle For the well-being of children 250 ml
Review of the e-shop
Product selection Speed of delivery Incredibly beautiful product packaging, it is not often seen
Zadnou jsem nenasla
everything without problems
--