SOAPHORIA ClayShamp liquid clay shampoo for hair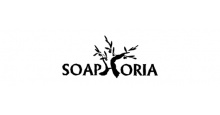 Description and parameters
Review (32)
Discussion
SOAPHORIA ClayShamp liquid clay shampoo for hair
Organic shampoo with an exceptional formula containing a triple combination of white, green and yellow clay, jojoba oil, aloe vera and pantothenic acid. The clays rich in minerals, trace elements and other valuable substances perfectly soften, regenerate, revitalize and detoxify. Deeply purify the hair and scalp. They help with skin problems, inflammation, itching and irritation, but also with more serious problems such as skin fungus, eczema or psoriasis. Jojoba oil softens and regenerates, gives hair softness, smoothness and shine. Aloe vera extract with a number of vitamins, minerals, amino acids and enzymes accelerates the regeneration of the scalp after the manifestations of allergies and eczema, dandruff and many other dermatological diseases. Pantothenic acid helps to neutralize the harmful effects of UV rays and protects hair from damage.
Why will you love it?
Free of sulfates, glycols, silicones, petroleum derivatives, animal fats, parabens and preservatives, synthetic dyes and perfumes.
Use
Apply a reasonable amount of shampoo to wet hair. Massage into hair and scalp with fingers until a light, creamy lather forms. Then rinse with water and style your hair in the normal way. Designed for everyday use.
Tips for use
When switching from a conventional shampoo to a natural one, your hair may become more oily at first. This is because the scalp needs to rebalance its sebum production. Classic shampoos dry it out excessively. So wait it out, it should get better in a few days to weeks. At the same time, some natural shampoos lather less than what you are used to with conventional shampoos. However, this has no effect on their effectiveness.
Further information on the packaging
With dispenser
Further information on the packaging
Vial
Local manufacturer (CZ and SK)
No
Origin of the brand
Slovakia
Hair type
Hair with dandruff
Notice
For external use only. However, do not use natural cosmetics on open wounds either. This product is not intended to diagnose, prevent or cure any disease. In case of eye contact, flush with lukewarm water from the inner corner to the outer corner for at least 15 minutes. If you wear contact lenses, remove them before rinsing. If irritation occurs, seek medical attention. Before the first use, it is recommended to perform the so-called. patch test, i.e. apply and test the cosmetic product for tolerance on a small area of skin, preferably on the wrist, and wait 24 hours. This method can prevent the onset of allergic reactions and hypersensitivity to the product. If an allergic reaction occurs after application, wash the skin surface with lukewarm water. Stop using the product immediately. If the allergic reaction persists for a prolonged period of time, seek medical attention.
Storage
Keep out of reach of children. Store in a cool, dry place at a temperature of up to + 35 °C and do not expose to direct sunlight, moisture or frost.
Ingredients
Aqua (water), Decyl Glucoside (plant-derived surfactant) *, Lauryl Betaine (plant-derived surfactant) *, Xanthan Gum (plant-derived stabilizer) *, Simmondsia Chinensis Seed Oil (jojoba oil) *, Rosa Canina Oil * (rosehip oil), Kaolin (white clay) *, Montmorillon (green clay) *, Illite (yellow clay) *, Aloe Barbadensis Leaf Juice Powder (aloe vera) *, Panthenol (pantothenic acid), Ethylhexylglycerin (preservative), Citric Acid (citric acid) *, Sorbic Acid (preservative), Formic Acid (preservative) * Certified Organic Ingredient
Zatím je to šampon, ze kterého mě svědí pokožka hlavy úplně nejméně ze všech doposud vyzkoušených. Ale mastí se mi po něm o den dříve vlasy a nemůžu si zvyknout na to, jak 'voni'
Nikoleta Kišová 16.03.2018
Dobrý deň, chcela by som sa spýtať či tento šampón je vhodný aj pri kožných ochoreniach ako je seborea? A má také isté účinky ako šampón s ichtamolem a pyritionem zinku? https://www.krasnakazdyden.cz/kategorie/vlasy/sampony/366/tuhy-sampon-s-ichtamolem-a-pyritionem-zinku-60-g-ponio Ďakujem za rýchlu odpoveď
Lucia Orviská 19.03.2018
Milá Ninka, Organický šampón obsahuje kombináciu bieleho, zeleného a žltého ílu, jojobového oleja, aloe vera a kyseliny pantotenovej. Íly bohaté na minerálne látky, stopové prvky a na ďalšie cenné látky výborne zjemňujú, regenerujú, revitalizujú a detoxikujú. Hĺbkovo prečisťujú vlasy a pokožku hlavy, pomáhajú pri kožných problémoch, zápaloch, svrbení a podráždení, ale aj pri vážnejších problémoch ako sú kožné plesne, ekzémy alebo lupienka. Výťažok z aloe vera s radom vitamínov, minerálov, aminokyselín a enzýmov urýchľuje hojenie rán, alergií a ekzémov, lupín a mnoho ďalších dermatologických ochorení. Zložením sú to úplne odlišné šampóny, ale každý z nich je veľmi kvalitný a účinný. Lucia, produktová víla
Elena  20.01.2021
Dobrý deň. Kupila som šampon synovi. Má lupiny. Po používaní šamponu sa mu tvoria viac , ale inej kvality. Sú suché, jemné, drobné. Predtým mal mastné a velké. Mám to brať ako prechodný stav, alebo ho vysadiť. Ďakujem
Markéta Hloušková 25.01.2021
Milá Elen, Výrobce k vašemu dotazu uvádí: je možné, že šampon vysušil pokožku vlasů. Popřemýšlejte prosím, jak často syn šampon používá a zda ho kombinuje i s jinými šampony? Výrobce doporučuje mytí vlasů jílovým šamponem maximálně dvakrát do týdne a vždy je nutné ho co nejdůkladněji vymýt z vlasů. Dále doporučuje dopřát si občas zábal z ostropestřecového oleje (např. žloutek a pár kapek oleje) nebo jen pár kapek oleje vmasírovat do vlhké pokožky vlasů. S přátelským pozdravem, Lucka
SOAPHORIA ClayShamp liquid clay shampoo for hair
Review of the e-shop
Jako vždy skvělá komunikace. Velký výběr produktů a bleskové dodání.
bleskurychlé odeslání zboží ,přehledný eshop ,krásně zabalený, voňavý balíček je potěšení rozbalovat
Výborná komunikace, expresní dodávka zboží
Rychlé odeslání, krásně zabalené, top produkty.
Bleskové doručení do druhého dne
V tomto eshopu nakupuji pravidelně už pár let. Servis je od počátku bezchybný, nikdy jsem s ničím neměla problém. Nabídka značek je velmi pestrá a ceny jsou fajn.
Super přírodní kosmetika na jednom místě. Objednávala jsem zde už několikrát. Rychlé dodání a krásně zabaleno. Děkuji
Velký výběr ,Kvalitní zboží ,Rychlé dodání