Essential oils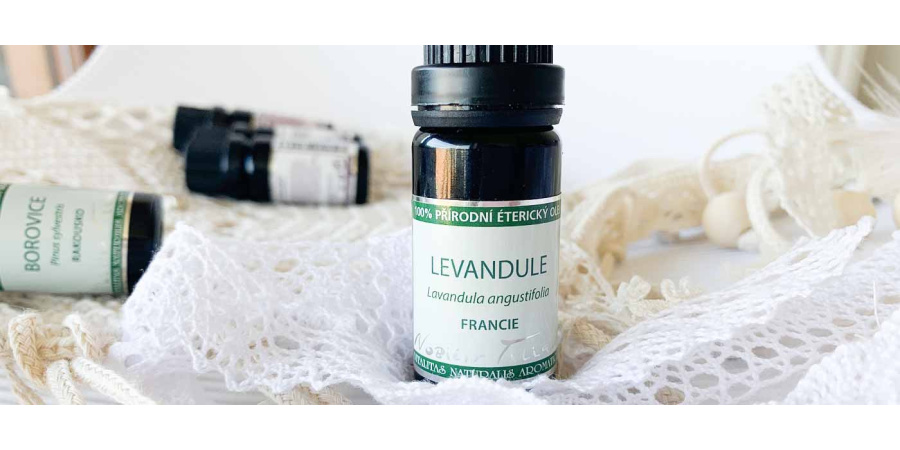 Characteristics of essential oils
Essential oils are liquid, non-greasy and do not dissolve in water. They are very concentrated and volatile. If an essential oil has a high volatility, it will evaporate into space within 24 hours, while if it has a low volatility, it will evaporate within 1 week. The ideal is not to open essential oils too often, only when we want to use them. At the same time, it is better to buy smaller packages. If we have a larger bottle and use half of it, the remaining essential oil will volatilize in the empty space in the bottle. If you have already purchased a larger bottle of essential oil and have mostly used it up, a solution may be to pour the remaining essential oil into a smaller bottle.
Active ingredients
Essential oils are highly concentrated, each bottle containing active ingredients from up to several hundred plants, and are therefore used diluted with carrier or vegetable oils. These can be, for example, almond, sunflower, grapeseed or apricot kernel oil. If we would like to use an essential oil for massage, the ideal dilution with a vegetable oil is 0.5 - 3% (maximum 1.5% for children and pregnant women) - for example, at 1% dilution we use 100 ml of vegetable oil and 30 drops of essential oil. However, I always recommend starting with half the dosage and then adding more if necessary. Essential oils are not water soluble (miscible with water) but bind well to oils and fats. This means they dissolve in vegetable oils, milk, cream, and even honey or alcohol. So if you want to add an essential oil to your bath, for example, you must first mix it with milk or vegetable oil before putting it in water. If we were to drip essential oil directly into the water, it would float on the surface and would not mix with the water.
Dark bottles
Essential oils are sold in very small bottles for individual use, most commonly in 5 ml, 10 ml and 15 ml sizes. For more expensive oils, this can be as small as 2 ml (for example, rose, sandalwood or neroli). To avoid losing their aroma and therapeutic properties, they are found in dark glass bottles. These protect the oils from damage from sunlight. However, even if we store essential oils properly and do not expose them to the sun, over time they will begin to oxidise and lose their beneficial properties. This is especially true of citrus oils, which lose their aroma and properties within 6 months. On the other hand, oils such as patchouli or sandalwood mature with age, so they do not lose their aroma, but they do lose their therapeutic properties.
Oil blends
You can often find blends of different essential oils in the shop or on the internet. The advantage is that you can save money and don't have to buy each essential oil separately. In addition, a well-blended blend can help you relax, for example, when you are stressed and overworked or if you want to promote good communication. You just have to choose. The downside, on the other hand, is that you don't have full control over the blend because you haven't blended it yourself and so can't reliably mix it with other oils.
Fragrance and perfumed oils
Essential oils can often be confused with fragrance or perfumed oils. But these have nothing to do with real plants. Their scents are artificial and offer no therapeutic effects.
Manufacturers and prices
There are many manufacturers of essential oils, among the most famous are Nobilis Tilia, Primavera, Saloos, Oshadhi, Young Living and Karel Hádek. Where the different brands of essential oils differ a lot is in their quality and price. Factors that can affect quality and price include country of origin, climatic conditions, harvesting method and quantity of production.
What do we get our information from?
Seminars and scripts from the Association of Czech Aromatherapists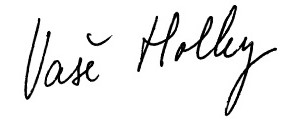 Review of the e-shop
široký sortiment,sekce buď zachránce s produkty se slevou
Rychlé dodání ,Příjemná komunikace,Dárek k nákupu ,Zboží přišlo nádherně zabaleno
V tomto eshopu nakupuju opakovaně. Kvalitní výrobky, zajímavé značky a skvělý zákaznický servis.
skvělý eshop se širokánským sortimentem,možnost "být zachráncem" pro produkty po expiraci,rychlé a spolehlivé vyskladnění,extra pečlivé zabalení