What to add to the clay mask?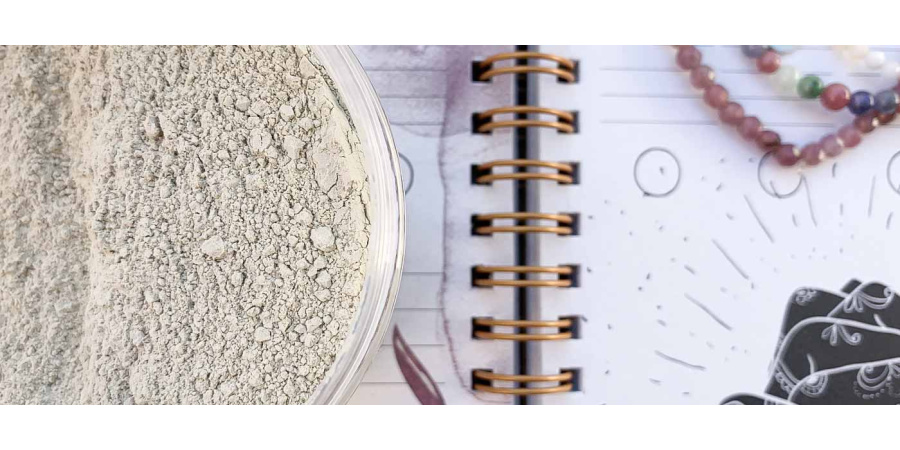 In our last article about clays, we shared some tips on how to properly prepare and leave on a clay mask. At the same time, I also briefly mentioned what ingredients you can put in a clay mask. And today we're going to look at them in more detail.
You can make a great clay mask just by mixing clay with water. But when we have the option to make the mask even better, it would be a shame not to take advantage of it. Let's do it together :-) 
Replace water
Instead of plain water, herbal teas or floral waters are great. Chamomile and lavender have strong soothing properties. Rosemary, thyme and sage are ideal for oily skin with acne. Black tea, which has astringent properties, is also good for it. Herbs can of course be combined, but no more than two should be mixed together. 
Add oils
You don't have to worry about adding oil to your face mask even if you have oily skin. Most oils shouldn't be a problem for it either, as the oil molecules are larger than the pores. Therefore, the skin can absorb the minerals, but the oil stays on the skin. The best oil to use in a face mask is definitely extra virgin olive oil, almond oil, avocado oil, coconut oil, argan oil, jojoba oil and apricot kernel oil. If you have oily skin, olive oil may be too heavy for it. Choose almond or argan oil instead. Most oils that are not industrially processed and are cold-pressed have beneficial effects on our skin. Oils that have infused herbs in them are, of course, even better. So you can choose your favorite oil and have the herbs that will be beneficial for your skin type infused in it. 
Essential oils
Essential oils are very concentrated and very beneficial for our skin. Just adding 2-3 drops of essential oil can add an incredible amount of active ingredients to any facial mask. Just be very careful to never use them undiluted - always add them diluted in a carrier (vegetable) oil. If you don't dilute them, they could be very irritating to your skin. Also be wary of any citrus oils, as they react to sunlight and can irritate your skin if you go out in the sun immediately after using them.
Here's a list of essential oils that make great additions to face masks:
for all skin types: chamomile, lavender, rose, neroli, cedarwood, jasmine
for oily skin: basil, rosemary, ylang ylang, lemon, mint, grapefruit
for dry skin: carrot, vetiver, sandalwood, patchouli
Nutritional supplements
Cleansing masks are designed to remove impurities while adding minerals to the skin. Therefore, there is no need to add anything else to them. However, if we want to make an extra nourishing mask, in that case we can reach for additional ingredients such as honey, aloe vera gel, coconut butter, dried herbs or Indian Neem. 
Source: Natural beauty: how to make a purifying clay face mask
Review of the e-shop
everything without problems
--
Quality goods, fast order processing
Large selection of natural cosmetics