SOAPHORIA Coconut Oil Lavender Field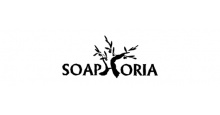 Description and parameters
Review (2)
Discussion
SOAPHORIA Coconut Oil Lavender Field
An excellent substitute for body and facial oil or cream, suitable for drier or sensitive skin and for full body massage. It has a high content of antioxidants, which in the form of vitamins A, C and E prevent skin aging. It is absorbed deep into the skin, directly into the cellular structure. It can deal with cracked skin on elbows, knees or heels, is effective against stretch marks and helps in the treatment of eczema. It is highly effective in healing and removing aesthetic defects such as liver spots, wrinkles or scars. It treats the nail bed and also irritated skin after shaving. Nourishes dry hair, restoring elasticity and shine. Due to its gentleness, it is suitable for sensitive baby skin. You can also try it as a make-up remover.
Why will you love it?
Close your eyes and imagine lavender fields in front of you. Immerse yourself in the boundless purple horizon and breathe in the wonderfully calming scent that is a true balm for a restless soul after a tiring day. Feel the harmony of body and soul. Lavender is used for its anti-inflammatory and diuretic effects, it is beneficial against rashes, eczema, psoriasis and dermatitis. Not only does it smell wonderful, but it relieves the body and mind of stress, irritability and rejuvenates the skin. It helps against exhaustion, insomnia, nervousness, stress, feeling of tension, headaches, digestive disorders, etc.
Use
Body and face - apply oil to dry or wet skin after bathing. You can treat it without feeling greasy and give it the protection it needs with a wonderful scent and a range of important nutrients. Hair - apply the oil before washing to the hair and scalp as a mask for perfect nourishment of the scalp and dry, split ends of the hair, respectively. after washing to facilitate combing.
Storage
Keep out of reach of children. Store in a cool, dry place at a temperature of up to + 25 °C and do not expose to direct sunlight or frost.
Further information on the packaging
Soap dispenser without dispenser
Local manufacturer (CZ and SK)
Ne
Origin of the brand
Slovakia
Tips for use
The texture of coconut oil may not be uniform and may contain small lumps due to external influences (temperature fluctuations). These irregularities are only an aesthetic defect and will melt when the oil comes into contact with the skin. The most effective skin hydration is achieved if you apply the oil immediately after a shower/bath on still damp skin. Coconut oil is ideal for moisturizing the skin on the body and face, but has slightly comedogenic properties. The Lavender Field product line is perfect for all skin types.
Notice
For external use only. However, do not use natural cosmetics on open wounds either. This product is not intended to diagnose, prevent or cure any disease. In case of eye contact, flush with lukewarm water from the inner corner to the outer corner for at least 15 minutes. If you wear contact lenses, remove them before rinsing. If irritation occurs, seek medical attention. Before the first use, it is recommended to perform the so-called. patch test, i.e. apply and test the cosmetic product for tolerance on a small area of skin, preferably on the wrist, and wait 24 hours. This method can prevent the onset of allergic reactions and hypersensitivity to the product. If an allergic reaction occurs after application, wash the skin surface with lukewarm water. Stop using the product immediately. If the allergic reaction persists for a prolonged period of time, seek medical attention.
Ingredients
Cocos Nucifera Oil*, Lavandula Augustifolia Flower Extract** Certified Organic
Did you know that...
Coconut oil is liquid at temperatures above 25 degrees, solidifying at lower temperatures. Re-hardening and melting does not harm the oil, change its composition or reduce its nutrients.
Marcela Polčíková 14.09.2020
Dobrý deň, chcela by som sa opýtať, či je tento kokosový olej vhodný aj na pokožku bábätka. Ďakujem
Markéta Hloušková 15.09.2020
Milá Marcelo, děkuji Vám za zprávičku. Obecně jsou produkty s obsahem levandule doporučovány od 9. týdne věku miminka. Kokosový olej, pokud nemá miminko zjištěné alergie na ořechy, je také možné používat. Pro jistotu ale Váš dotaz ještě předám přímo výrobci a následně Vás budu blíže informovat. Mějte se moc krásně, Lucka Milá Marcelo, výrobce kokosový olej (vč. nízkého obsahu levandulové silice v produktu) doporučuje používat pro miminka již od narození. S přátelským pozdravem, Lucka
SOAPHORIA Coconut Oil Lavender Field
Výborná komunikace, expresní dodávka zboží
Rychlé odeslání, krásně zabalené, top produkty.
Bleskové doručení do druhého dne
V tomto eshopu nakupuji pravidelně už pár let. Servis je od počátku bezchybný, nikdy jsem s ničím neměla problém. Nabídka značek je velmi pestrá a ceny jsou fajn.
Super přírodní kosmetika na jednom místě. Objednávala jsem zde už několikrát. Rychlé dodání a krásně zabaleno. Děkuji
Velký výběr ,Kvalitní zboží ,Rychlé dodání