Další posila v čistě přírodní péči, BATCH #001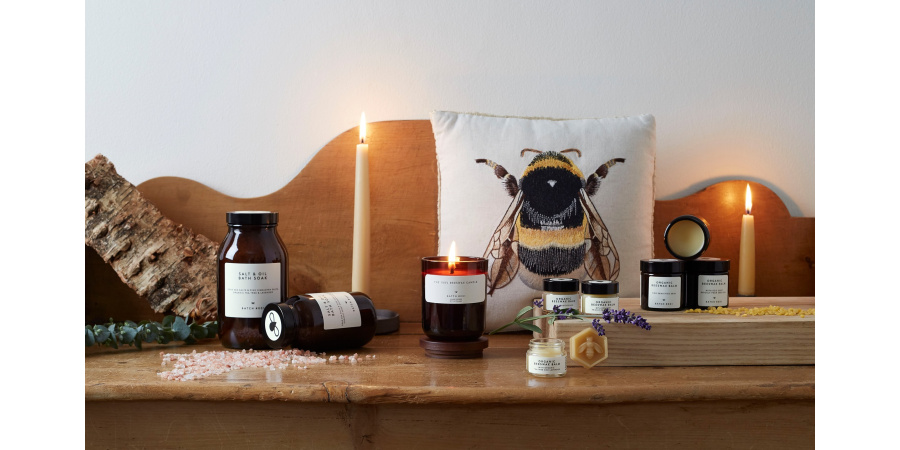 S přicházejícím létem všichni myslí zejména na dovolenou, my ale nezahálíme a připravily jsme si pro vás novinku :)
Tou další je naše nová spolupráce s britskou značkou BATCH #001. Tuto značku založila majitelka Paula díky svým malým dcerkám, které měly od narození různé kožní problémy a alergie. Na trhu však velmi těžko hledala opravdu čisté přírodní přípravky, které by pomáhaly zmíněným problémům u malých miminek a dětí a zároveň aby působily i preventivně. Rozhodla se tedy do výroby pustit sama a tak vzniklo mnoho cenných, čistě přírodních produktů, ve kterých je tou nejhodnotnější složkou včelí vosk.
Včelí vosk Paula odebírá pouze od lokálních a prověřených včelařů. Má tedy stoprocentní záruku, že je získáván etickým způsobem a co nejšetrněji. Tím je zajištěna jeho absolutní čerstvost, co nejvyšší čistota a zachování všech cenných složek v nejvyšší možné míře. Včelí vosk je přirozeně antibakteriální a netoxický.
Mezi výrobky BATCH můžete najít zejména jemné pečující balzámy, ale i peelingy, účinné soli do koupele a svíčky ze včelího vosku. Velkou výhodou je, že všechny balzámky můžete vybírat v několika různých velikostech od 15 do 120 ml, i v několika druzích. Pro velmi citlivou pokožku, miminka i těhotné maminky je vhodný jejich Organický balzám pro citlivou pokožku, který je zcela bez éterických olejů a jiných dráždivých látek. Dále můžete vybírat mezi tea tree a levandulí, růží, či opuncií. Vybrat ten nejlepší je však velmi těžké, protože všechny jsou výjimečně lákavé! :)
Velmi oceňujeme multifunkčnost balzámků. Použít je můžete k hydrataci a ochraně celého těla i pleti, na rty, nehty, chodidla a všechna suchá místa na těle, vhodné jsou však také jako odličovač (některá balení balzámků pořídíte i s bambusovým ručníčkem, s jehož pomocí pleť hravě vyčistíte). Dále k ošetření po opalování, na štípnutí od hmyzu, modřiny a malé, povrchové ranky.
Nemůžeme nezmínit koupelové soli, které doplňují pečující vlastnosti balzámů. Soli kombinují nejčistší terapeutické soli z Mrtvého moře a růžové himálajské soli. Jsou plné minerálů a těch nejčistších organických olejů.
Velmi rády bychom Vám představily i novinku v sortimentu BATCH, růžovou řadu produktů. Pořádnou dávku extraktu z růže damašské obsahuje jak tělový peeling a balzám, tak i sůl do koupele. Produkty s touto smyslnou květinovou vůní působí blahodárně nejen na naše tělo, ale i smysly.
Rodiče atopiků a ekzematiků nám dají za pravdu, že najít něco, co opravdu funguje, je opravdu těžké. Z celého srdce věříme, že právě tyto poctivé a čisté produkty vám od trápení pomohou.
Review of the e-shop
The goods are always beautifully packaged, with a sprig of lavender and a painted heart on the box. It's extremely gratifying.
Large selection Quality goods Fast delivery
Very nice and lovingly packed Fast delivery
Fast delivery, beautifully packed :)
NIC