DULCIA NATURAL Rejuvenating mask with glycolic acid and hyaluronic acid 100 g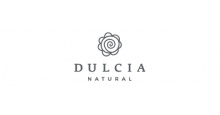 Description and parameters
Review (0)
Discussion
DULCIA NATURAL Rejuvenating mask with glycolic acid and hyaluronic acid 100 g
Reduces and softens wrinkles, visibly regenerates the skin. Daisy extract promotes its even tone. Glycolic acid and hyaluronic acid give the skin elasticity and a full hydrated appearance. Antioxidants eliminate toxins and stimulate blood circulation. Glycolic acid removes dead cells and deeply repairs the skin. It acts as a funnel, allowing rapid transport of active ingredients into its deepest layers. It significantly helps hyaluronic acid bind to skin cells, thus working to fill intercellular spaces and hydrate. rejuvenating mask smoothes and softens wrinkles, visually regenerates and revitalizes the skin.
The high-intensity mask will invigorate mature skin 30+ and will do a lot of good to sagging and tired skin. Glycolic acid and hyaluronic acid tighten the skin and give it a plump and hydrated appearance.
The mask also has an exfoliating effect and relieves the symptoms of acne.
Glycolic Acid - AHA acid with a low molecular weight that makes it easily absorbed. It works on the surface of the skin, where it removes the dead layer. At the same time, it affects functions in all its layers. It brightens the skin. It prevents the clumping of melanin and thus unwanted pigmentation. It unclogs pores and excess sebum, reducing the formation of acne and blackheads.
Hyaluronic acid - is famous for its ability to bind water very effectively. It fills all the "empty spaces" in the skin and makes the skin look more relaxed and plump. It can also regulate sebum production in oily skin and helps the formation of new collagen in the lower layers of the skin. It has an extraordinary healing effect and promotes skin elasticity and suppleness.
Quercetin - a powerful antioxidant with anti-inflammatory effects. It strengthens and protects cellular structures and blood vessels from the harmful effects of free radicals. Relieves skin allergies, improves the skin's own antioxidant power.
Daisy - reduces dark spots caused by repeated exposure to sunlight, aging or genetic influences.
Beta carotene - is particularly suitable for mature skin. It slows down the aging process, protects the skin from the sun and also after sunbathing. It provides him with an optimal dose of vitamin A and other antioxidants.
Honey - fights free radicals, prevents the formation of wrinkles and premature aging. It adds hydration, binds moisture in the skin cells and can retain it in the skin. Accelerates regeneration. It has significant healing effects.
Lyophilized pineapple - promotes blood circulation and nutrient supply to cells, thus slowing down the aging process. It has a tonic effect. It is particularly suitable for mature skin.
Theface mask has an intensive nourishing but also cleansing ability. Deeply cleans pores, replenishes necessary moisture and reduces the formation of fine lines. Regular application of face masks is an essential part of complete skin care. The right choice of mask will guarantee an immediate and visible effect. Facial masks improve blood circulation, remove the dead layer of the skin. They cause swelling of the cells of the stratum corneum, correct unevenness of the skin surface. They regulate the activity of sebaceous and sweat glands, tighten pores. They moisturize and stop inflammation. They reduce the formation of wrinkles and have a relaxing effect. A face mask shouldn't just be a quick duty. If you want the time you spend with the mask on your face to benefit you both mentally and physically, try our advice: - use the mask on thoroughly cleansed and unprimed skin - do not apply the mask to the areas around the eyes and mouth - apply the mask to the entire face, neck and décolleté - relax and rest while the mask is on - leave the mask on according to the enclosed instructions - rinse the mask with lukewarm water, gently remove any residue with a moistened cotton pad or a moistened warm cosmetic towel - cleanse the skin with a nourishing cleansera natural skin product.
Why will you love it?❤️
It will revive and soften your skin and gradually smooth out fine lines and wrinkles.
Local manufacturer (CZ and SK)
Yes
Origin of the brand
Slovakia
Tips for use
Observe the duration of the mask, maximum 10 minutes. Mild itching, tingling or redness are normal. These sensations are caused by the effect of the active ingredients.
Use
Apply to thoroughly cleansed skin, neck and décolleté. Use suitable cleansers that do not disturb the pH of the skin. It is very important with highly active preparations such as this mask that the skin is thoroughly cleansed without disturbing its protective barrier. In this way, possible irritation is eliminated. Avoid the eye area. Start gradually with a shorter application time, i.e. 3 minutes, and gradually increase the application time to a maximum of 10 minutes. To soften, massage the skin with wet fingers or a konjac sponge. Gently wash off the mask with lukewarm water. Then treat the skin with suitable Dulcia natural products. Use 1 to 2 times a week depending on the skin condition and needs.
Ingredients
Rosa Damascena Flower Water, Glycolic Acid, Macadamia Ternifolia Seed Oil, Kaolin, Ceteraryl Olivate, Sorbitan Olivate, Ananas Sativus & Maltodextrin, Glycerin, Cetyl Alcohol, Amylum Maydis, Niacin, Mel & Maltodextrin, Butyrospermum Parkii Butter, Quercetin, Dehydroacetic Acid, Benzoic Acid, Sorbic Acid, Benzyl Alcohol, Bellis Perennis Flower Extract, Glycine Soja Oil, Daucus Carota Sativa Root Extract, Beta Caroten, Tocopherol, Verbena Officinalis Leaf Rectified Oil, Lavandula Angustifolia Oil, Aniba Rosaeodora Wood Oil, Xanthan Gum, Sodium Hyaluronate.
Storage
Natural cosmetics are best stored in a cooler, dry place. Do not expose it to direct sunlight or frost. Sunlight can cause it to deteriorate or reduce its expiry date. At the same time, follow hygiene recommendations when using cosmetics, for example, use a cosmetic spatula to scoop up products in a cup, always close products after use and keep the edges of bottles clean. Keep out of reach of children.
Notice
Use 1 to 2 times a week depending on skin condition and need. Do not use in summer months. The pH value is 3.6-4 The glycolic acid content of the product is 10% WARNING: Before first use, perform a patch test on a small patch of skin - near the ear. Apply a small amount of the product and observe the reaction. Do not skip this test if you have skin sensitivity problems or have no experience with products containing AHAs.
This item has not been discussed yet. If you want to be first, click on the button Add a post
DULCIA NATURAL Rejuvenating mask with glycolic acid and hyaluronic acid 100 g
Review of the e-shop
The goods are always beautifully packaged, with a sprig of lavender and a painted heart on the box. It's extremely gratifying.
Large selection Quality goods Fast delivery
Very nice and lovingly packed Fast delivery
Fast delivery, beautifully packed :)
NIC
fast delivery, large selection, beautifully packaged
some brands are missing in my selection
fast order processing beautifully packed