Furore, because love goes through the stomach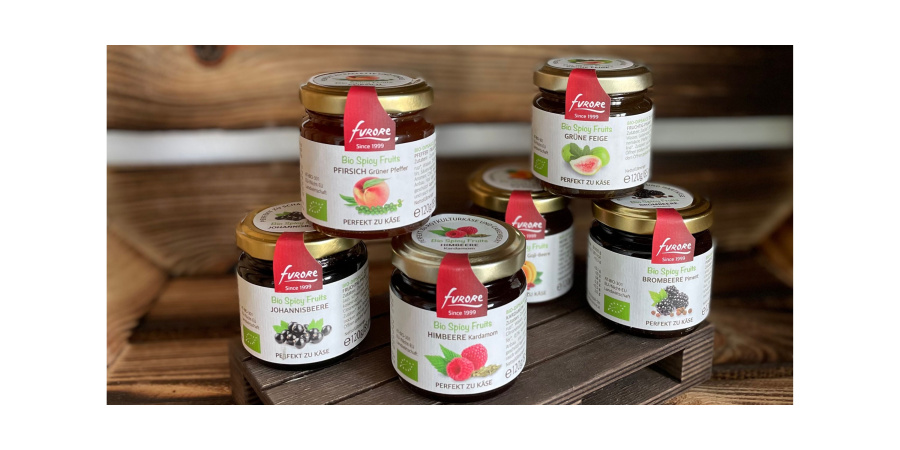 Surely there will be someone among our customers who, like us, will enjoy something unusual that will surely satisfy the taste buds of even the most demanding gourmets. Exactly for these kindred spirits we have prepared a novelty, which is the Ovoncno-spicy dips from Austria from the brand Furore.
Furore - culinary history begins in the Bregenzerwald in 1999. In the Furore indulgence factory, they develop wonderfully sophisticated mustard dips and other fine delicacies that you can combine exceptionally well - with cheese, fish or meat. They offer more than 15 different varieties. It is always important for them to simply accompany the original taste of the food and not overpower it. This way, the fruity and spicy flavours of their creations offer you a unique taste experience with a slightly different twist each time. With cheese, they are completely different than with meat or fish.
Add something good to eat to your order of fragrant products ❤

We've added their new Spicy-fruits range in organic quality to our shop, which are unique dips in six pink fruit and spice combinations. Each combination is unique in flavour and goes well with different types of cheese. The dips contain no preservatives or colourings and we believe you will love them as much as we do ❤
Review of the e-shop
Product selection Speed of delivery Incredibly beautiful product packaging, it is not often seen
Zadnou jsem nenasla
everything without problems
--