HERBATINT - jak vybrat správný odstín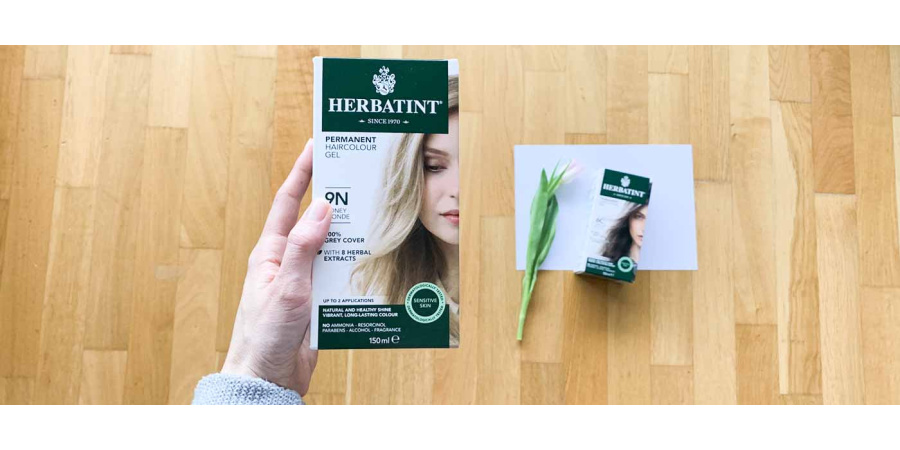 Herbatint vyrábí semi-přírodní barvy na vlasy v 36 odstínech. Můžete si tak najít svůj ideální odstín a nebo si vybrat více odstínů a ty pak zkombinovat. Lahvičky lze znovu uzavřít, takže co nespotřebujete hned, můžete použít při dalším barvení.
Název barvy je označen číslem a písmenem. Čím je číslo vyšší, tím je odstín barvy světlejší. Písmeno označuje odstínovou řadu. 
Odstínové řady se dělí na:
N - přírodní odstíny
přírodní odstíny zachovají Vaší barvu vlasů a jsou vhodné v případě, že chcete svou přirozenou barvu oživit
odstínová řada N v barvách od 1N do 8N kryje 100% šedivé vlasy už při první aplikaci
C - popelavé odstíny
jsou navrženy tak, aby neutralizovaly nebo potlačovaly nežádoucí měděné nebo červené odlesky
pro ideální výsledek by měly být použity společně s odpovídajícím odstínem z řady N
R - rezavé odstíny
jsou vhodné zejména pro zlatavý tón pokožky
vlasům dodávají měděnou barvu a zesvětlují je teplými odlesky
D - zlatavé odstíny 
dodávají vlasům zlaté nebo hnědé odlesky podle stupně odstínu
M - mahagonové odstíny
vlasům bez lesku dodají hnědé a přirozeně červené odlesky
jsou vhodné pro světle růžovou pleť
DR - zlatavo-rezavé odstíny 
tyto barvy pochází ze směsi zlatavých odstínů a malého procenta měděných odstínů
dodávají jas a obnovují kouzlo broskových a pískových barev 
FF - módní barevné odstíny
intenzivní a okouzlující barvy, u kterých se ani tak nemusíte vzát semi-přírodního složení 
v kombinaci s ostatními odstíny si vytvoříte Váš jedinečný vzhled
VŠECHNY BARVY HERBATINT NAJDETE ZDE.
Review of the e-shop
široký sortiment,sekce buď zachránce s produkty se slevou
Rychlé dodání ,Příjemná komunikace,Dárek k nákupu ,Zboží přišlo nádherně zabaleno
V tomto eshopu nakupuju opakovaně. Kvalitní výrobky, zajímavé značky a skvělý zákaznický servis.
skvělý eshop se širokánským sortimentem,možnost "být zachráncem" pro produkty po expiraci,rychlé a spolehlivé vyskladnění,extra pečlivé zabalení