How to know your skin type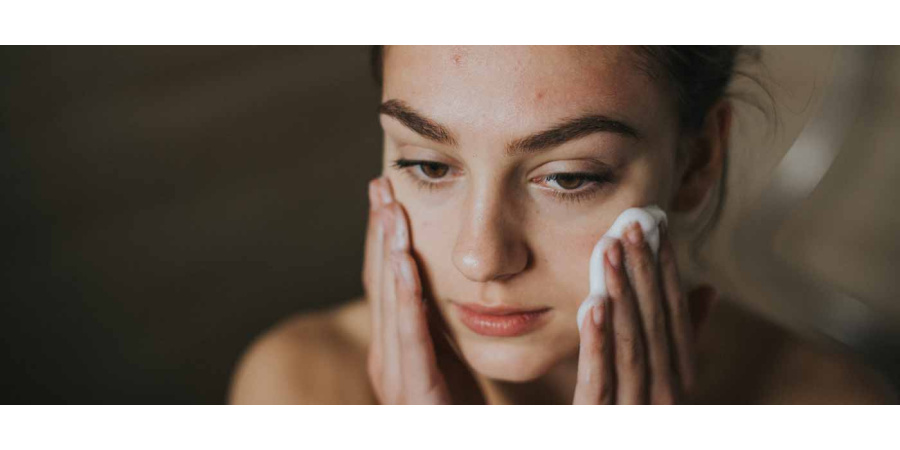 We are always very happy when you write to me for advice on cosmetics. It's been a great passion of mine for several years now, during which I have learned a lot. When choosing the right products, the most important thing is to know your skin type. Only then, together we will choose cosmetics that will take care of beautiful skin without flaws.
A simple test will help

Sometimes you can tell your skin type immediately. Especially if your skin is oily or dry. A beautician or dermatologist can also tell you your skin type. Or you can do a quick test yourself at home in the bathroom :-) In the morning, wash your skin with clean water without any cosmetic products. This is important because if you use any product, it can affect the condition of your skin and the subsequent result. Dry your skin with a soft towel. Only put it on to remove water from your face, do not knead. Wait 20 to 30 minutes when sebum starts to produce. Divide the paper handkerchief into 4 equal smaller pieces and press them on your forehead, nose, chin and cheeks. Each of these parts is different and will help you determine what your skin is like. If the handkerchief is oily in any area, the skin will be more oily in that area. From this test you can find out:
that the oily handkerchief has remained on the T-zone, i.e. the forehead, nose and chin, after use - the skin is combination
that all parts of the handkerchief were oily, i.e. the whole face - the skin is oily
no greasy spots appeared on the handkerchief - the skin is dry
that there were faint marks on the handkerchief - the skin is normal
Every skin type is different

So there are four basic types of healthy skin: dry, normal, combination and oily. It is genetically determined, but its condition can vary due to the influence of factors.
Let's look together at the basic features of each skin type:
Dry skin

Characterized by very dry to parched skin that feels a little rough to the touch. Tightness is common and the skin is usually quite sensitive. Scales, veins and redness appear. The skin may start to age earlier, but acne rarely appears.
Normal skin

It is the dream of many women, but very few people have it. It is usually neither oily nor dry. It is the best skin type because you can use different cosmetics without fear of harming your skin. Pores are not very visible and it literally glows thanks to good hydration.
Combination skin

Combines oily and dry skin. Oily T-zone and dry cheeks often trouble you because dry scales, acne and blackheads can appear on the skin all at once.
Oily skin

Shine is prominent due to increased sebum production. Enlarged pores are typical, which are visible even to the naked eye. The skin is coarser and often suffers from acne.
We are preparing a series of articles with tips for caring for different skin types. I hope they will help you at least a little if you can't decide which product to try and which not to.
Review of the e-shop
The goods are always beautifully packaged, with a sprig of lavender and a painted heart on the box. It's extremely gratifying.
Large selection Quality goods Fast delivery
Very nice and lovingly packed Fast delivery
Fast delivery, beautifully packed :)
NIC