LEAHLANI Bless Beauty Balm rich moisturizing butter tester 2.5 ml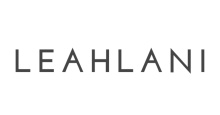 Description and parameters
Review (0)
Discussion
LEAHLANI Bless Beauty Balm rich moisturizing butter tester 2.5 ml
The irresistible pink velvety texture deeply nourishes. A concentrated beauty balm that provides intense hydration to the skin. Rich organic butters combined with precious oils make the skin soft. Blue Tansy helps to smooth and heal at the cellular level. Strengthens and protects especially dry, sensitive and mature skin. Bless balm can be used as a cleansing balm.
Let the soft and silky Beauty Balm melt on your skin, feel the fragrance and the deep nourishment that the skin receives from a base of shea and cocoa butters combined in synergy with the most lush organic and cold-pressed cosmetic oils, which give the skin an unparalleled softness in depth. It contains Blue Tansy, which is a source of infinite calm, a healing valuable ingredient in natural beauty care! It helps smooth out our broken capillaries. Blue Tansyis most commonly used in high-end luxury beauty products. For this reason, and because it is not grown everywhere, its price depends on this. Itworksat the cellular level, relieves sunburn, treats even severe forms of acne, reduces skin irritation, due to its unparalleledability to soothe problem skin, it's like a meditation and spa vacation for your skin. This concentrated beauty balm is free from water, waxes and emulsifiers, so you can be sure that each packet of balm is filled to the brim with highly moisturising and nourishing ingredients of the highest quality. In Leah's words, "Pink's sweet and velvety texture is blended with citrus blossom essences and divine Blue Tansy Oil to perfectly surround skin with love, vibrance and aloha power." Shea and cocoa butters in the base contain natural UV protection to help protect the skin from the sun's harmful rays during the day. Ingredients that help relieve inflammatory processes in the skin. Bless Balm can be used as a cleansing balm every evening.
KEY LINKS
Organic argan oil is often called liquid gold for its richness in vit. E, a dose of antioxidants and fatty acids.
Organic camellia oil helps to restore the correct pH value and keep the skin in balance. It has a silky creamy texture and is non-comedogenic, anti-inflammatory and astringent.
Organic rosehip oil is rich in ascorbic acid and vit. C, as well as 32 other minerals and vitamins. It slows down the appearance of wrinkles and actively acts on wrinkles that have already appeared.
Blue Tansy legendary blue fabric in natural beauty care. The word "Tansy" comes from the Greek word "Athanaton", which means "immortal", because Blue Tansy has the actual ability to regenerate tissue. It helps to smooth damaged capillaries, improve the strength and elasticity of tissues.
Organic cocoa butter is high in antioxidants and rich in fatty acids that help to perfectly protect and moisturize the skin.
Organic shea butter contains vitamins A, E and F - nourishing and beautifying ingredients and helps in the natural production of collagen.
Organic passionfruit flower oil rich in potassium and vit .And, they keep the skin healthy. Antibacterial and anti-inflammatory properties help fight acne and inflammation. It regulates sebum and absorbs perfectly into the skin.
Organic moringa beautifying oil is called "the tree of life."An extremely nourishing oil that cleanses deeply and contains high levels of beta-carotene, potassium and vitamin C and more than 40 antioxidants. Moringa has been called one of the most nutritious plants ever discovered.
Known as the elixir of youth,organic marula oil is able to penetrate deep into the skin and work at the cellular level to stimulate collagen and regenerate new cell growth.
Orchid oil is high in antioxidants and helps regulate skin pigmentation while leaving skin incredibly soft and hydrated.
Neroli essential oil is extracted from the white flowers. It helps in cell regeneration, strengthening and helps reduce acne and scarring. In aromatherapy, it can help relieve anxiety and insomnia.
Why will you love it? ❤️
It is packed with nutrients and silky beauty butters. It will help you reduce inflammatory processes in the skin, strengthen and protect your precious skin.
NOTE: A tester of the same product is can be ordered max. 1 piece per order!
If the mask suits you, you will also find a full size mask in the offer.
Ingredients
*Butyrospermum Parkii (Shea Butter), *Theobroma Cacao (Cacao) Seed Butter, *Argania Spinosa (Argan) Kernel Oil, *Camellia Sinensis (Camellia) Seed Oil, *Moringa (Moringa Oleifera) Seed Oil, *Sclerocarya Birrea (Marula) Seed Oil, *Simmondsia Chinensis (Jojoba) Seed Oil, Citrus Aurantium (Neroli) Flower Oil, Tocopherol, *Passiflora Edulis (Passionfruit) Seed Oil, Clay (Rose), **Tanacetum Annuum (Blue Tansy) Flower Oil, Orchis Mascula (Orchid) Extract, Rosa Canina (Rosehip) Flower, Ascorbic Acid *Certifikované, organické. **Wild-harvested
Tips for use
To use as a moisturizing balm, apply a small amount between your fingers and gently massage into the face, neck and décolleté. You can apply topically to any dry areas on the body. To use as a cleansing balm, wet the skin with water and gently massage the balm into the skin. Remove dirt, make-up or excess sebum with water and a soft towel.
This item has not been discussed yet. If you want to be first, click on the button Add a post
LEAHLANI Bless Beauty Balm rich moisturizing butter 2,5 ml
Review of the e-shop
The goods are always beautifully packaged, with a sprig of lavender and a painted heart on the box. It's extremely gratifying.
Large selection Quality goods Fast delivery
Very nice and lovingly packed Fast delivery
Fast delivery, beautifully packed :)
NIC