LEAHLANI, a piece of Hawaii in your bathroom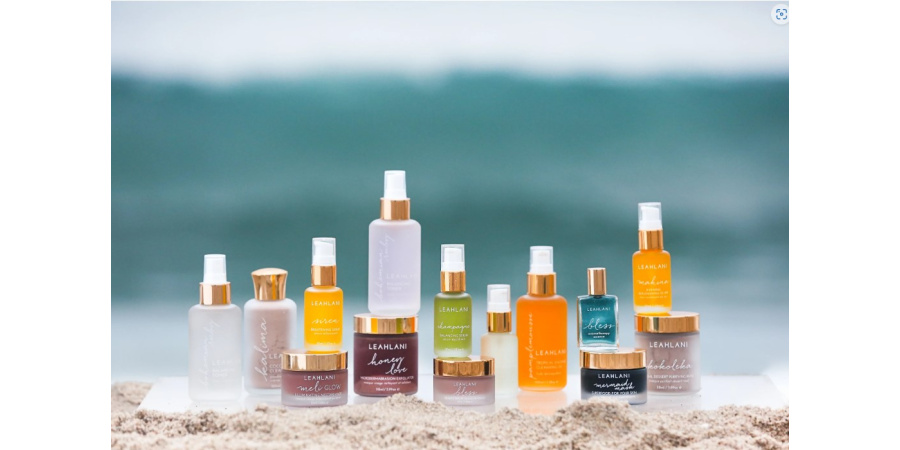 We thought we'd take a break from adding new brands for a while, but in this gloomy, cold weather we wanted something to get us in the mood for summer, hot beaches and vacations. And not just any vacation, but a foreign vacation.
And so it happened that we were impressed by the new, exotic brand LEAHLANI, which flew to us from Hawaii. 
Amazing are the products themselves, their ingredients, packaging as well as the sweet scent of flowering plants combining with fruit nectar and the freshness of tropical oils. 

Co vše
LEAHLANI

nabízí?

Produkty Leahlani jsou každý týden čerstvě umíchány v malých sériích v soukromém atelíéru na bujném severním pobřeží ostrova Kauai uprostřed Tichého oceánu. Leahlani má v portfoliu od čistících produktů jako je Pamplemousse čístící olej, Honey Love vyživující peeling na obličej až po pleťové masky, séra a hedvábné tělové oleje.
A jaké jsou
MUST HAVE

produkty?

Určitě musíte vyzkoušet čistící olej Pamplemousse, který důkladně očistí veškeré nečistoty z vaší plet, olejíček má velmi jemnou sladkou. Nemusíte se bát, že by vás z ní bolela hlava, vůně je velmi příjemná. je lehký takže vám nezanese póry a nebudete po něm mít mastný pocit na pleti. K čeistění pleti nebo jako masku pak můžete použít čistící sametový pudr Kalima, který vaši pleť nevysuší, nezanechá ji napnutou jak je tomu třeba u běžných jílů. Jeho základem je totiž kokosové mléko, banánový a vanilkový pudr, které jsou pak doplněny jílem. Působí jemně, nicméně hluboce čistí pokožku tak, aby ji zanechal sametově jemnou a vláčnou. Zvyšuje produkci kolagenu a pomáhá s červenými fleky. Úplně nejvíc jsem si oblíbila pleťová séra. Všechna tak krásně voní, těžko vybrat jen jedno z nich. Ať už sáhnete po ranním Aloha Ambrosia hydratačním elixír, probudí vás sladká vůně exotického ovoce. Ranní elixír dodá buňkám nezbytné živiny pro skvělý start do mnohdy hektického dne. Jako další máme v nabídce rozjasňující sérum Siren a zklidňující a vyrovnávající sérum Happy Hour. Sérum Siren zjemňuje a sjednocuje texturu pleti a zjemňuje drobné vrásky. Siren je ideální pro všechny se smíšenou pletí, která má sklony k akné. Happy Hour je naopak vhodné pro suchou a citlivou pleť, která má sklony k podráždění nebo zčervenání. Jako noční péči doporučuji použít must have hluboce vyživující elixír Mahina. Tenhle elixír mě úplně dostal, jeho vůně je smyslně omamná a velmi exotická. Těžko vůni popsat, ta se musí prostě zažít :-) Mahina je nočním pokladem pro ty z nás, které chceme přirozeně dopomoci k nápravě projevům stárnutí pleti. Sáhnout můžete také po úplné novince obnovujícím séru Aqua A , které obsahuje účinné látky nové generace, zvyšuje jas pleti a vdechuje pleti mladistvou vitalitu, je v hodné pro všechny typy plet.

Pokud nejste fanoušky produktů s olejovou konzistencí, doporučuji vám vyzkoušet balzámek Bless, který je bohatý na organická másla avšak obsahuje cenné oleje, zajišťuje tak pleti hloubkovou hydrataci a výživu. Můžete jej použít i jako čistící balzámek.

 

NÁŠ TIP:  Pokud nevíte co si z nabídky vybrat, máme pro vás Aloha Glow Kit mini set bestsellerů. Sada nejoblíbenějších produktů zahrnuje:

Čistící olej Pamplemousse 30ml
Za zmínku určitě stojí i krásné balení malých, pleťových masek Magic Kit nebo The Elixír Duo a The Sérum Duo. Tyto produkty krásně využijete například při cestování, díky jejich malé velikosti a nebo Vám udělají velkou parádu jako dárek. 

Leahlani pro vás testovala Lucka :-)
31.1.2023
Review of the e-shop
The goods are always beautifully packaged, with a sprig of lavender and a painted heart on the box. It's extremely gratifying.
Large selection Quality goods Fast delivery
Very nice and lovingly packed Fast delivery
Fast delivery, beautifully packed :)
NIC
fast delivery, large selection, beautifully packaged
some brands are missing in my selection
fast order processing beautifully packed