SOAPHORIA Moroccan clay 150 ml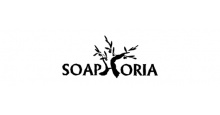 Description and parameters
Review (9)
Discussion
SOAPHORIA Moroccan clay 150 ml
Moroccan clay is characterised by its brownish-reddish colour. By drying in the sun, it absorbs its beneficial effects and with its unique composition of silica, magnesium, potassium and calcium, it helps in remineralizing the skin. Its antibacterial effects make it suitable for use on combination to oily skin, also on mature problematic skin. It becomes an excellent helper in relieving the symptoms of eczema, scaliness, acne-prone skin, irritation and itchy skin. Detoxifies, regulates sebum production, regenerates, smoothes and mattifies.
Why will you love it?
Mineral clays are 100% natural fine powdered earths rich in minerals, trace elements and other valuable substances beneficial for the human body and our skin. The clays perfectly soften, regenerate, smooth and revitalize the skin. They are versatile helpers, we can use them to cleanse the face and scalp, hair, body and hair wraps and baths. They help to relieve the symptoms of skin problems, inflammation, itching and irritation of the skin, as well as more serious problems such as skin fungus, eczema or psoriasis. They act deeply and detoxify.
Use
As a mask/body wrap - pour a reasonable amount of clay (about a teaspoon for the mask/2 - 3 tablespoons for the wrap) into a bowl. Add the liquid ingredient (water, hydrolat, milk or yoghurt) in an amount to form a paste when mixed. The resulting mask using a cosmetic brush or spatula, resp. apply to the skin with the fingers of the hands, omitting the area around the eyes and mouth, respectively. part of the body. Leave on until dry (approx. 15 - 20 minutes) and then rinse with lukewarm water. We recommend using it no more than three times a week. As a cleaner - pour a reasonable amount of clay (about a teaspoon) into a bowl. Add the liquid component (water, hydrate) in an amount to form a paste when mixed. Apply a reasonable amount of the resulting paste in circular motions using your hands and fingers, a sponge or brush on damp skin. Then rinse with lukewarm water. Suitable for everyday use. As a shampoo - pour a reasonable amount of clay (about a tablespoon) into a bowl, mix with water and apply to unwashed, wet hair. Leave on hair for a while, rinse with water of suitable temperature and then condition in the usual way. It is not necessary to use a regular shampoo, because the product cleans and degreases the hair perfectly. As a hair backfill/dry shampoo - add a reasonable amount of clay to the roots of the hair and massage into the scalp. After a short time, rinse it thoroughly from the hair with water of suitable temperature and then condition in the usual way.
Storage
Keep out of reach of children. Store in a cool, dry place and do not expose to direct sunlight or frost.
Further information on the packaging
Soap dispenser without dispenser
Local manufacturer (CZ and SK)
No
Origin of the brand
Slovakia
Notice
For external use only. However, do not use natural cosmetics on open wounds either. This product is not intended to diagnose, prevent or cure any disease. In case of eye contact, flush with lukewarm water from the inner corner to the outer corner for at least 15 minutes. If you wear contact lenses, remove them before rinsing. If irritation occurs, seek medical attention. Before the first use, it is recommended to perform the so-called. patch test, i.e. apply and test the cosmetic product for tolerance on a small area of skin, preferably on the wrist, and wait 24 hours. This method can prevent the onset of allergic reactions and hypersensitivity to the product. If an allergic reaction occurs after application, wash the skin surface with lukewarm water. Stop using the product immediately. If the allergic reaction persists for a prolonged period of time, seek medical attention.
Ingredients
Moroccan Lava Clay
i have used only once so far, but I am satisfied
It really works on sebum production, it makes my skin smooth and I feel that after using it my skin is beautifully clean.
SOAPHORIA Moroccan clay 150 ml
Review of the e-shop
Product selection Speed of delivery Incredibly beautiful product packaging, it is not often seen
Zadnou jsem nenasla
everything without problems
--