MYRRO, síla řecké přírody v naší nabídce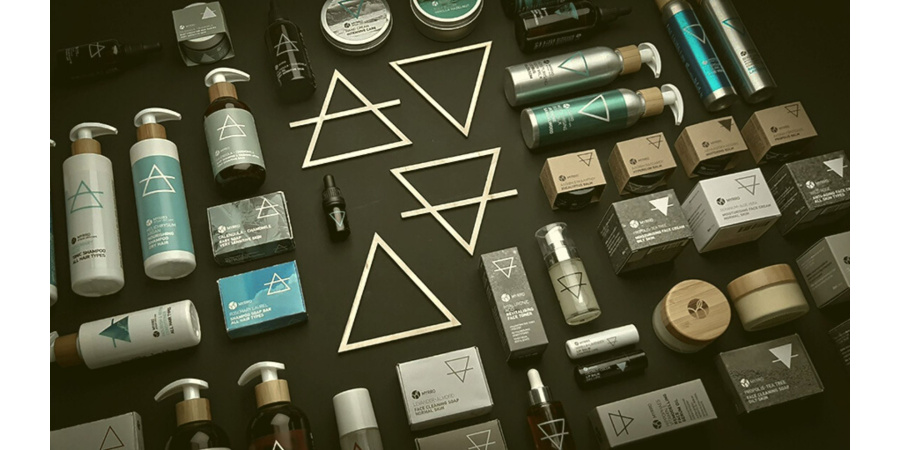 Živel znamená neovladatelnou a nezkrotnou přírodní sílu. Věda zná čtyři živly – oheň, vodu, vzduch a zemi, jako základní složky světa. Tyto tradiční 4 živly doplnil Platón o pátý, který uznává i buddhismus a taoismus a označuje ho symbolem kruhu. Je to nejen věda, ale i filozofie a alchymie, které s nimi pracují a často i alternativní medicína. A právě všemi těmito živly se inspiruje naše další novinka MYRRO, řecká přírodní kosmetika, v jejímž sortimentu najdete pleťové i tělové přípravky, přísady do koupele, vlasovou kosmetiku, letní i dětskou péči a to vše s certifikací GMO free! 
Ano, čtete správně, tato kosmetika má certifikaci GMO free, navíc produkty neobsahují minerální oleje, parabeny, barviva, silikony, ani SLS & SLES, tudíž mají všechny alergie, ekzémy i akné smůlu! :) Část produktů má biologicky odbouratelný obal z cukrové třtiny a k tomu všemu kosmetika krásně voní, jako čistá příroda, moře a bylinky. 
Byly jsme nedočkavé, a tak jsme vyzkoušely tělové máslo Body Butter Vanilla-Hazelnut, které má zvláčňující, ochranné a hojivé vlastnosti, je známé také vyhlazujícími účinky na pokožku. Máslo má lehoučkou konzistenci a velmi rychle se vstřebává. Navíc ta vůně, ta vůně! Připomíná nám kokosové kuličky Raffaello.... takže? Když chcete večer zhřešit, ale zdravě, namažte se tímto zázrakem od hlavy až k patě.
Značka MYRRO nás velmi mile překvapila i tím, že ve své nabídce má speciální řadu Hojivých balzámů HERBALISM, mezi které patří například Arnikový balzám na bolest kloubů a svalů, Eukalyptový balzám na nachlazení, Propolisový balzám k léčbě virových infekcí nebo Bělící balzám na pigmentové skvrny.  
Za nás tedy určitě palec nahoru, všechny produkty stojí za vyzkoušení! 
Review of the e-shop
The goods are always beautifully packaged, with a sprig of lavender and a painted heart on the box. It's extremely gratifying.
Large selection Quality goods Fast delivery
Very nice and lovingly packed Fast delivery
Fast delivery, beautifully packed :)
NIC
fast delivery, large selection, beautifully packaged
some brands are missing in my selection
fast order processing beautifully packed