Namaste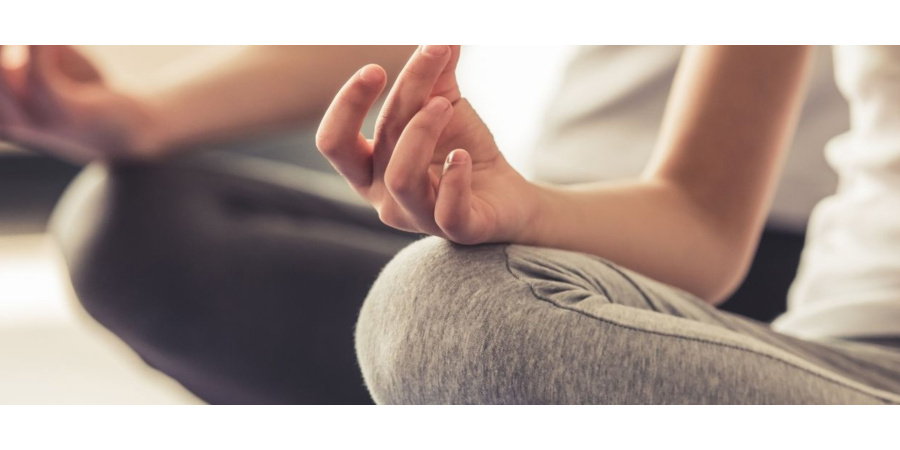 Slovo jóga znamená sjednocení, rovnováhu a vyváženost. Překládá se z mnoha jazyků, označuje duchovní nauku, ale používá se i pro tělesná a duchovní cvičení. Jóga je mocná, neboť dokáže ovlivňovat naše těla jak fyzicky, tak i emocionálně. Její studium se rovná životní filosofii. Jóga je velmi svobodná a respektuje osobní nezávislost. Nezakládá se na omezeních a zákazech, ale na rozvoji těla a duše. 
Namaste, pozdrav, kterým končíme cvičení jógy. Skrývá v sobě ale víc, než jen rozloučení. Je i vyjádřením poklony, úcty a zdvořilosti. Vyslovení pozdravu Namaste vždy provází gesto spojených rukou před hrudníkem, jenž vyjadřuje jednoznačný projev úcty k partnerovi. 
Dnešní dobu mnozí z nás vnímají jako hektickou. Je tedy důležité umět se zastavit, věnovat se alespoň chvíli pouze sobě, pustit si hudbu, která je nám příjemná, zapálit svíčku, zacvičit si, meditovat nebo jen tak být sám se sebou a svými myšlenkami, potichu a s uvědoměním svého nitra. Jóga je pro tyto účely ideálním prostředníkem. Její neopakovatelnou atmosféru nám mohou pomoci dotvořit éterické oleje, jejichž vůni můžete nechat rozptýlit například v difuzéru, nebo na keramické destičce. Vyžaduje-li si situace rychlé osvěžení prostoru, svěle vám poslouží jógové spreje❤️.
✅ Jógové spreje
Aromaterapeutické a zároveň dezinfekční spreje s originální recepturou a ryze českou výrobou. Díky nim zaručeně probudíte své smysly na další úroveň a zároveň vydezinfikujete svoji jógovou podložku od bakterií a nepříjemných pachů. Vybírat můžete z více vůní podle vaší aktuální nálady. Mateřídouška, bazalka, nebo snad tea tree? Je to jen na vás :)
Potřebujete dlouhodobější aromaterapeutický zážitek? 
✅ Pak zvolte difuzér. Dokonalou atmosféru vám navodí například ZEN difuzér od značky Nobilis Tilia. Ten vytváří velmi jemnou mlhu. Využívá ultrazvukových vibrací k výrobě studené a suché vodní mlhy, v níž se do vzduchu rozptylují éterické oleje. Je tudíž velmi šetrný, udržuje kvalitu éterických olejů a tím i jejich účinnost. Vybírat můžete z nekonečného množství vůní. Vůně bergamotu, levandule, citrónové trávy nebo speciálně namíchané směsi olejů..
Z vůní vhodných do aromadifuzérů máme nejraději směs éterických olejů Jóga balanc od Nobilis Tilia, která dotváří harmonii, které potřebujete docílit. Tato nádherná, omamná směs vůní byla připravena, aby vám pomohla najít životní rovnováhu, posílit vaši vnitřní energii a sebedůvěru a vykročit ven z napětí, stresu a úzkosti. Stejně tak jsme si oblíbily uklidňující směs do aromadifuzéru JO BROWNE Calm. Uklidňující náladu vám pomůže nalézt jejich kombinace růže, santalového dřeva, jasmínu, bazalky a heřmánku.
Vše ostatní pro váš nejdokonalejší prožitek z jógy naleznete ZDE
Vnímejme život všemi smysly! Namaste!
Review of the e-shop
The goods are always beautifully packaged, with a sprig of lavender and a painted heart on the box. It's extremely gratifying.
Large selection Quality goods Fast delivery
Very nice and lovingly packed Fast delivery
Fast delivery, beautifully packed :)
NIC
fast delivery, large selection, beautifully packaged
some brands are missing in my selection
fast order processing beautifully packed