Nobilis Tilia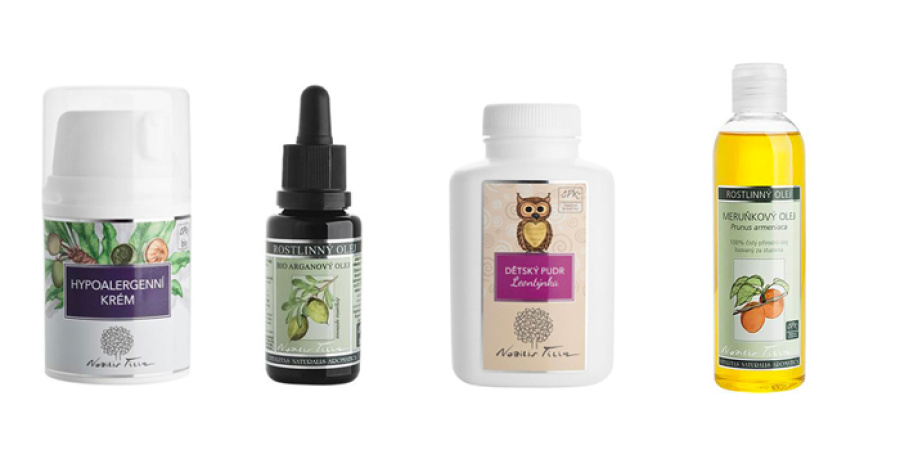 Historie značky Nobilis Tilia se začala psát v roce 1994. Jejím zakladatelem byl PaedDr. Zbyněk Šedivý, který nejprve založil značku aromaterapeutické kosmetiky Nobela. Ta byla časem přejmenovaná na Nobilis Tilia. Své jméno získala podle domovského města Krásné Lípy, centra národního parku České Švýcarsko. Značka se zabývá výrobou aromaterapeutické kosmetiky a vyhledávaním poctivých zdrojů 100% přírodních éterických a rostlinných olejů. 
Její hodnoty umožňují společnosti harmonicky růst a také KVÉST, tedy:
KVALITOU
Právě kvalita je pro Nobilis Tilia zásadní. V nejvyšší možné míře využívá suroviny z ekologického zemědělství, většina produktů je certifikována jako přírodní kosmetika nebo BIO kosmetika. Kdykoliv je to možné, vyrábí bez konzervantů a syntetických látek a využívá obaly z tmavě fialového skla.
VZDĚLÁNÍM
Vzdělání je důležité pro vývoj kvalitní kosmetiky. Čerpá z vědomostí moderních i tradičních, díky čemuž vznikají originální produkty.
ETICKY
Nobilis Tilia odmítá používání živočišných surovin a pokusů na zvířatech, váží si lidské práce a upřednostňuje ekologicky odbouratelné suroviny. Společnost má vlastní kořenovou čistírnu odpadních vod, recykluje odpad a šetří životní prostředí.
SPOKOJENOSTÍ
Spokojenost zákazníků je důležitá, proto Nobilis Tilia vsazí na účinnost výrobků, vyváženost kvality a ceny a etické chování.
TRADICÍ
Tradice české aromaterapie je v naší společnosti pevně zakořeněna.
Nobilis Tilia se stará o tělo i ducha. Společnost má v prodeji nejširší sortiment české certifikované přírodní kosmetiky a biokosmetiky s certifikáty CPK a CPK BIO. Jsou to jedny z nejpřísnějších certifikátů. Zaručují, že takto označené produkty obsahují nejkvalitnější rostlinné suroviny z ekologického zeměděství nebo z volné přírody, neobsahují parafín, vazelínu, silikon, ropné deriváty či geneticky modifikované suroviny. Podíl přírodních surovin (po odečtení vody) je minimálně 85 % u CPK a 90 % u CPK BIO.
Ptáte se, proč je dobré používat éterické oleje? Je dokázáno, že přírodní éterické oleje mají schopnost pronikat hluboko do lidského organismu a působí tak na fyzické tělo, ale i mysl a naší duševní pohodu. Právě Nobilis Tilia Vás přenese do světa nádherných vůní a poznáte sílu éterických olejů a aromaterapie. V nabídce jsou produkty tělové i pleťové kosmetiky, péče o vlasy, kosmetika pro děti i těhotné ženy a éterické olejíčky. Ponořte se do voňavého světa a poznejte účinky přírody.
Review of the e-shop
široký sortiment,sekce buď zachránce s produkty se slevou
Rychlé dodání ,Příjemná komunikace,Dárek k nákupu ,Zboží přišlo nádherně zabaleno
V tomto eshopu nakupuju opakovaně. Kvalitní výrobky, zajímavé značky a skvělý zákaznický servis.
skvělý eshop se širokánským sortimentem,možnost "být zachráncem" pro produkty po expiraci,rychlé a spolehlivé vyskladnění,extra pečlivé zabalení