Péče o krásnou pleť ve 3 krocích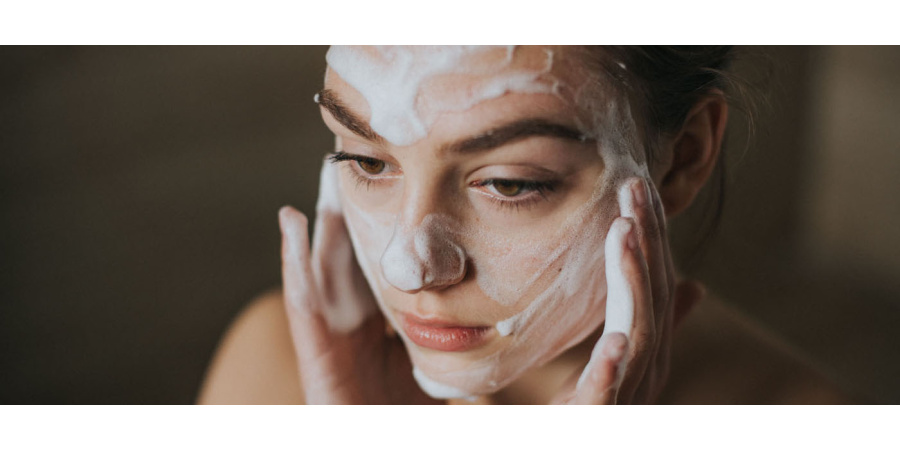 Vzhled pleti je odrazem nejen našeho vnitřního zdravotního stavu, ale také toho, jak se o pleť staráme. Zároveň platí, že na péči o pleť není potřeba mít mnoho produktů. Stačí si jen najít takové, které vyhovují potřebám naší pleti, osvojit si jednotlivé kroky v péči o pleť a nezapomínat na pravidelnost.
1. ODLÍČENÍ A ČIŠTĚNÍ
Odlíčení a čištění pleti je úplným základem, na který bychom neměli zapomínat. A to ani v případě, že už jsme večer velmi unavené a nechce se nám dělat nic, natož trávit čas navíc v koupelně. Pravidelné čištění zbaví pokožku nečistot, odstraní make-up a také připraví pleť na další péči. Ta je poté schopna přes čisté póry vše dostatečně přijmou a využít. S odličováním začněte od očí. Použijte na ně speciální odličovač, který je nepodráždí. Po odlíčení očí je na řadě obličej. Pokud máte suchou pleť, použijte na odlíčení odličovací mléko nebo olejový odličovač. Mastnější pleti vyhovuje použití odličovacích gelů, případně odličovacích olejů, určených přímo pro ni. Zároveň nezapomínejte čistit pleť nejen večer, ale také ráno. Během spánku se totiž pleť zbavuje škodlivých látek, produkuje pot i maz a to vše se dostává na její povrch. 
2. TONIZACE
Tonizace pleti po odlíčení a vyčištění se bohužel často podceňuje. Tonizační voda odstraňuje zbytky čisticího přípravku, uzavírá póry, navrací pleti přirozené pH, stimuluje cirkulaci krve a dodává pleti zářivý vzhled. Na tonizaci můžete použít pleťové tonery, velmi dobře poslouží také pleťové a květové vody. Pleť po ošetření tonerem se již neumývá.
3. HYDRATACE
Pokožka je z velké části tvořena vodou. Ta je nezbytná pro fungování celého organismu, včetně kožních buněk. Proto je tak důležité udržovat naši pokožku hydratovanou. A nezáleží na tom, jaký typ pleti máte, jestli suchou nebo mastnou. I mastná pleť může být stejně dehydrovaná jako suchá nebo normální. Na trhu je velké množství hydratačních krémů a vybere si i ta nejcitlivější pleť. Na noc můžete používat výživnější krémy. Denní krém by měl zejména přes léto obsahovat navíc také ochranný SPF faktor.
Review of the e-shop
The goods are always beautifully packaged, with a sprig of lavender and a painted heart on the box. It's extremely gratifying.
Large selection Quality goods Fast delivery
Very nice and lovingly packed Fast delivery
Fast delivery, beautifully packed :)
NIC
fast delivery, large selection, beautifully packaged
some brands are missing in my selection
fast order processing beautifully packed