Facial make-up remover water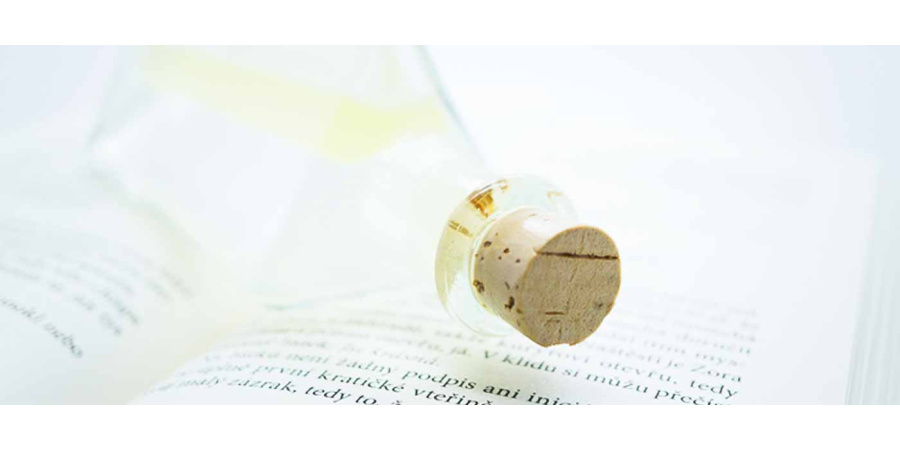 It's been quite a while since my last DIY (not just the blog one). So I decided that it's time to bring you another tutorial for something very practical that at least we women need every day. It's a facial makeup remover that's more than easy to make.
My inspiration for making this lotion was the Introduction to Home and Natural Cosmetics course. I attended that last fall. I can recommend the course, Judit is a great girl with whom you will enjoy making cosmetics. I am planning to attend Judit's soap making course - if you are also interested in the course, maybe we will meet at one together :-) From the home cosmetics making course I took as one of the products the make-up remover. The make-up remover is really good, I have made several of them at home and I love that you can play with the ingredients and actually make it a little different every time. This makeup remover is different from the one I brought from the course, but the only difference is the ingredients, the essence remains the same.
What we'll need: 
Procedure
Mix all the ingredients in a bottle and you're done! It couldn't be easier :-)
Use
We use it as a regular makeup remover. Just shake before use to mix the water with the oil part.
When making this makeup remover, you can try experimenting and make a makeup remover suitable for your skin type - just change the oils or floral waters. However, I would recommend keeping the rose water as a base, as well as the ratio of the oil and "water" part. And if you want a very simple makeup remover, just combine rose water with one type of oil - I can confirm from my own experience that it works very well either way :-)
3.3.2018
Review of the e-shop
bleskurychlé odeslání zboží ,přehledný eshop ,krásně zabalený, voňavý balíček je potěšení rozbalovat
Výborná komunikace, expresní dodávka zboží
Rychlé odeslání, krásně zabalené, top produkty.
Bleskové doručení do druhého dne
V tomto eshopu nakupuji pravidelně už pár let. Servis je od počátku bezchybný, nikdy jsem s ničím neměla problém. Nabídka značek je velmi pestrá a ceny jsou fajn.
Super přírodní kosmetika na jednom místě. Objednávala jsem zde už několikrát. Rychlé dodání a krásně zabaleno. Děkuji
Velký výběr ,Kvalitní zboží ,Rychlé dodání