Renovality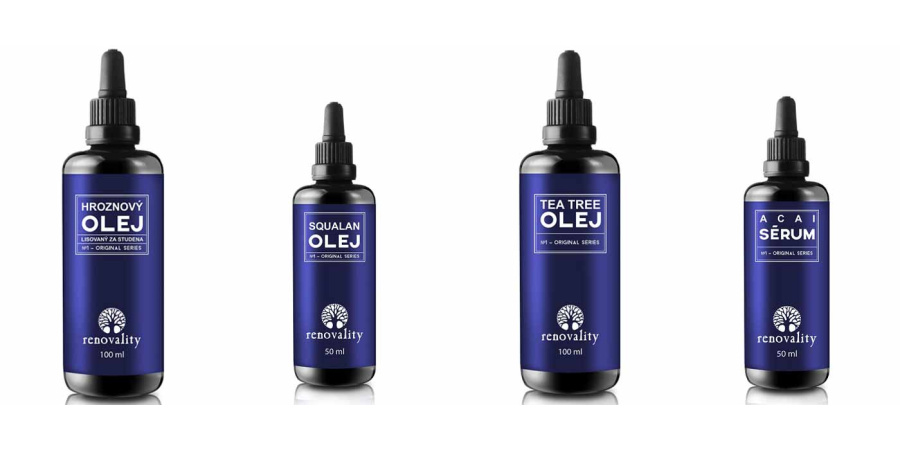 Renovality je česká značka přírodní kosmetiky, která je vhodná pro celou rodinu. Řídí se heslem, že rostlinné oleje jsou jako rostlinné zlato a tak se k nim i tato značka chová. 
Oleje Renovality mají přírodní původ. Lisují se za studena z pečlivě vybraných rostlin. Díky tomu mají vysokou kvalitu. Obsahují nejvyšší možné množství bioaktivních látek. Jejich výhodou je, že se snadno vstřebávají a vhodné jsou i pro velmi jemnou a citlivou pokožku. V olejích nenajdete žádné minerální oleje, syntetické látky, konzervanty ani barviva.
Oleje jsou baleny ve fialovém skle, což je pro ně ten nejlepší obal. Zaručuje totiž bioaktivní stálost olejů. Vliv světla vždy urychluje proces molekulárního rozpadu přírodních produktů. Fialové sklo je něco jako přirozený filtr, který olej chrání a jeho kvalita se tak nemění.
K nejprodávanějším produktům této značky patří Moringový olej a Hyaluronové sérum. Kromě krásných velkých olejů ve fialovém skle, které se postarají o pokožku celého těla i vlasy, si ale můžete vybrat i z kvalitních esenciálních olejů. Na suchou pokožku poslouží voňavé balzámy MIMI nebo CHOCO. Renovality postupně rozšiřuje svůj sortiment, ve kterém najdete nyní i přírodní parfémy, peelingy a určitě se můžete těšit i na další novinky :-)
Review of the e-shop
The goods are always beautifully packaged, with a sprig of lavender and a painted heart on the box. It's extremely gratifying.
Large selection Quality goods Fast delivery
Very nice and lovingly packed Fast delivery
Fast delivery, beautifully packed :)
NIC
fast delivery, large selection, beautifully packaged
some brands are missing in my selection
fast order processing beautifully packed