RENOVALITY Hyaluronic serum with vitamin C and B3 50 ml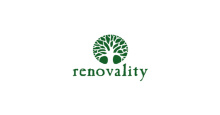 Description and parameters
Review (0)
Discussion
RENOVALITY Hyaluronic serum with vitamin C and B3 50 ml
Aserum with low molecular weight hyaluronic acid, vitamin C and B3, which is a follow-up to Renovality's successful Hyaluronic Serum. The serum for perfect hydration gives the skin a fresh look and brightness. Vitamin C together with Niacinamide are effective antioxidants and slow down the formation of wrinkles. Vitamin B3 reduces skin hyperpigmentation. Vitamin C brightens the skin. The serum has a very delicate scent of lemongrass, which is part of the natural preservative. You will get fresh and youthful looking skin.
This Hyaluronic Serum is like a 3-in-1. It is designed to be tolerated by all skin types for the long term and is suitable for everyday use. And most importantly, to be effective. The serum is suitable for complete beginners in terms of acids and can be used on all skin types.
How much vitamin C is in the serum?
We used 3% Ascobryl Glucoside in our serum. Higher percentages are not entirely suitable for daily use and are not the best solution for the skin in the long run. First of all, we are trying for natural cosmetics and with higher % there is a big problem with stability and with that we might as well forget about natural preservatives.
How much vitamin B3 is in the serum? (Niacinamide)
We chose 2% Niacinamide because it has been the best solution for us so far in the long run and there are visible results with it (without damaging your skin's natural barrier).
How can serum with vitamin C and niacinamide be together?
That the two substances do not mix is a myth that is once again floating around the internet unnoticed. They are based on old research from the 1960s. years, when unstabilized substances were used, which are currently used in modern cosmetics. On the contrary, new studies show that these two substances work wonders on the skin and work perfectly together. It also depends on the composition. A stable, water-soluble form of vitamin C is used, but most importantly, the entire serum is "buffered" - i.e. it still has a pH without significant change even with the addition of other substances, so it guarantees the effectiveness of the contained substances.
Why will you love it?❤️
Perfect hydration gives your skin a fresh look and brightness. Beautiful scent of lemons.
According to certification
Cruelty free
According to certification
Without chemicals
Local manufacturer (CZ and SK)
Yes
Origin of the brand
Czech Republic
Use
Naneste několik kapek séra ráno a večer na odlíčenou a očištěnou pleť, jemně vmasírujte konečky prstů. Sérum můžete také použít na dekolt a krk, následně aplikovat krém nebo olej.
Ingredients
Aqua (voda), Rosa Centifolia Flower Water (voda z květů růže stolisté), Pentylene Glycol (emulgátor), Sodium Ascorbyl Phosphate (vitamín C) , Niacinamide (B3) , Hyaluronic Acid (kyselina hyaluronová) , Benzyl Alcohol (organický alkohol, přirozeně vyskytující) , Caprylyl/ Capryl Glucoside ( aktivní činidlo z mastných alkoholů a glukózy rostlinného původu) , Cymbopogon Flexuosus Herb Oil (citrónová tráva), Tocopherol (vitamín E) , Phytic Acid (kyselina fytová), Citral, Geraniol, Linalool, Limonene, Citronellol (alergeny, přirozeně se vyskytující v použitých rostlinách).
Storage
Skladujte na suchém a tmavém místě při pokojové teplotě. Po otevření spotřebujte do 3 měsíců. Jako všechna séra a oleje. Jelikož máme naše tmavé lahvičky, tak stabilitu vitamínu C chrání. Nedoporučujeme jej dávat na přímé sluneční světlo a můžete jej klidně uchovávat i v lednici.
Notice
Určen pouze k vnějšímu použití! Zákal není závadou.
This item has not been discussed yet. If you want to be first, click on the button Add a post
RENOVALITY Hyaluronové sérum s vitamínem C a B3 50 ml
Review of the e-shop
The goods are always beautifully packaged, with a sprig of lavender and a painted heart on the box. It's extremely gratifying.
Large selection Quality goods Fast delivery
Very nice and lovingly packed Fast delivery
Fast delivery, beautifully packed :)
NIC