RENOVALITY RenoProbio Maximal 50 pcs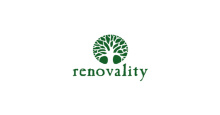 Description and parameters
Review (0)
Discussion
RENOVALITY RenoProbio Maximal 50 pcs
RenoProbio Maximal 60 MILIARD CFU in enterosolvent capsules, food supplement
RenoProbio =12species of live cultures, 60 billion probiotic microorganisms in a daily dose, maximum quality sealed in an enterosolvent capsule. High number of friendly bacteria in a daily dose - 60 billion CFU (colony forming unit).Our RenoProbio are unique. The contents of the capsule are enclosed in a so-called. enterosolvent capsules. Why? Enterosolvent capsule is resistant to the acidic environment in the stomach. This allows the live bacterial cultures to reach the intestines, where their target site is, to the maximum extent possible.
Made in the Czech Republic for PharmaFit Czech s.r.o.
Why will you love it?❤️
It is a great help for intestinal disorders
Local manufacturer (CZ and SK)
Yes
Origin of the brand
Czech Republic
Use
Take 1 to 2 capsules daily preferably with food. Wash down sufficiently with liquid. Suitable for long-term use.
Ingredients
Ingredients of one vegan capsule: Bifidobacterium breve, Bifidobacterium lactis, Bifidobacterium longum, Bifidobacterium bifidum, Lactobabacillus acidophilus, Lactobabacillus brevis, Lactobabacillus bulgaricus, Lactobabacillus casei, Lactobabacillus paracasei, Lactobabacillus plantarum, Lactobabacillus rhamnosus, Lactobabacillus salivarius - 60 billion CFU* *CFU - colony forming units. It does not contain lactose, milk protein or gluten. The packaging of the enterosolvent vegan capsule contains hydroxypropylmethylcellulose.
Notice
Dietary supplement. This product is not intended for children under 3 years of age. Do not exceed the recommended daily dosage. It is not a substitute for a balanced and varied diet and a healthy lifestyle. Keep dry. Do not use with known hypersensitivity to any of the ingredients of the product. It does not contain caffeine, gluten, preservatives, colourings or sugar. Package: 50 capsules.
Storage
Store in a dry place
This item has not been discussed yet. If you want to be first, click on the button Add a post
Renovality RenoProbio Maximal 50 capsules
Review of the e-shop
Product selection Speed of delivery Incredibly beautiful product packaging, it is not often seen
Zadnou jsem nenasla
everything without problems
--