REWINED Candle Barrel Aged Wine Under The Tree 198 g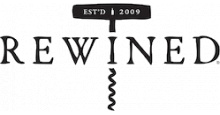 Description and parameters
Review (0)
Discussion
REWINED Candle Barrel Aged Wine Under The Tree 198 g
A high quality candle that is extremely environmentally friendly. It is made from recycled raw materials and contains premium natural soy wax, so you can enjoy an absolutely clean and endless burn. The REWINED candle will thus become a unique interior accessory that will make your home or study cosy and also a great gift that will radiate originality and creativity. The smell of a freshly cut Christmas tree will give you the right Christmas atmosphere. Offering pleasant notes of blue spruce with a hint of fresh citrus, this seasonal winter candle will remind you of Christmases past and create new memories. The candle packaging is inspired by a natural acacia wood barrel.
Why will you love it?
Candles Rewined tells an amazing story that began in Charleston, South Carolina back in 2009. The unique combination of functional design and wine-inspired scents soon became a hit and the candles gradually became sought after by retailers around the world. We are therefore very pleased to introduce this original product to you.
Use
Please follow these simple but very important rules to ensure your candle burns safely and enjoyably. The first time you light the candle, and every time you light it again, let it burn until the melted wax reaches the edge of the glass. This ensures even burning of the candle. Trim the wick to 1/4 before lighting. If the wick is not trimmed, the flame may become too large and the wick may produce smoke - burning a candle in these circumstances can be dangerous and also damages the quality of the candle, trim the wick and relight the candle. Be careful when moving a burning candle - the outer wrapper may be hot. Keep the burning candle out of reach of children and pets. Never leave a burning candle unattended!
Local manufacturer (CZ and SK)
Yes
Tips for use
After the candle burns out, you can use the container in many ways. It will serve you perfectly as a flower pot or as a stand for pencils, brushes and much more. Feel free to send us your idea, we'd be happy to :-)
Storage
Keep out of reach of children.
Ingredients
Premium natural soy wax
Did you know that...
The candle offers up to 80 hours of burning time. The aromas are inspired by popular wine varieties.
This item has not been discussed yet. If you want to be first, click on the button Add a post
REWINED Svíčka Barrel Aged Wine Under The Tree 198 g
Review of the e-shop
Product selection Speed of delivery Incredibly beautiful product packaging, it is not often seen
Zadnou jsem nenasla
everything without problems
--