REWINED Candle Blanc Vinho Verde 312 g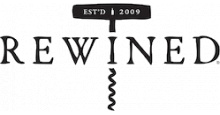 Description and parameters
Review (0)
Discussion
REWINED Candle Blanc Vinho Verde 312 g
A high quality candle that is extremely environmentally friendly. It is made from recycled raw materials and contains premium natural soy wax, so you can enjoy an absolutely clean and endless burn. The REWINED candle will thus become a unique interior accessory that will make your home or study cosy and also a great gift that will radiate originality and creativity. With notes of bright bergamot and earthy tarragon, this refreshing fragrance is balanced with floral and mandarin notes.
Why will you love it?
Candles Rewined tells an amazing story that began in Charleston, South Carolina back in 2009. Adam Fetsch worked in a restaurant where hundreds of empty wine bottles passed through his hands every day. One day he had the idea to cut them down and use them to make candles. The unique combination of functional design and wine-inspired scents soon became a hit and the candles gradually became sought after by retailers around the world. We are therefore very pleased to introduce this original product to you.
Use
Please follow these simple but very important rules for burning candles: - When you first light a candle, let it burn until the melted wax reaches the edge of the glass. This will ensure the candle burns evenly. We recommend following this rule every time you light a candle - Never light a candle near flammable materials. - Always place the candle on a non-flammable, sufficiently large, flat base (plate, etc.). If you place the candle on an uneven surface, it will burn poorly. - Keep out of reach of children and animals, this is not a toy. - Keep the length of the wick to 5mm, it should not be too long or too short, this will cause incorrect burning. If your candle is smothering (burning with a small flame), remove enough wax. If the wick is too long, blow out the candle and carefully shorten the wick. - It is recommended not to leave the candle burning for more than 4 hours at a time (optimally 2 - 3 hours), as the wick may then be drowned in a large amount of melted wax. If this happens to you, do not panic, just wick e.g. carefully straighten with a fork and let the wax set. - It is best to light the candle out of draughts to prevent the flame from smoking and thus scorching the walls of the glass container. If the warehouse gets dirty, blow out the candle and clean the inside of the glass with a cloth when it cools - Do not leave the candle burning unattended. - Failure to follow these safety instructions and the safety instructions on the label affixed to the bottom of each candle is not grounds for a legitimate claim
Storage
Keep out of reach of children.
Local manufacturer (CZ and SK)
Yes
Tips for use
After the candle burns out, you can use the glass in many ways. It will serve you perfectly as a flower pot or as a stand for pencils, brushes and much more. Feel free to send us your idea, we'd be happy to :-)
Ingredients
Natural soy wax
Did you know that...
The candle offers up to 80 hours of burning time. The aromas are inspired by popular wine varieties.
This item has not been discussed yet. If you want to be first, click on the button Add a post
REWINED Svíčka Blanc Vinho Verde 312 g
Review of the e-shop
The goods are always beautifully packaged, with a sprig of lavender and a painted heart on the box. It's extremely gratifying.
Large selection Quality goods Fast delivery
Very nice and lovingly packed Fast delivery
Fast delivery, beautifully packed :)
NIC
fast delivery, large selection, beautifully packaged
some brands are missing in my selection
fast order processing beautifully packed