REWINED Mojito cocktail candle 70 g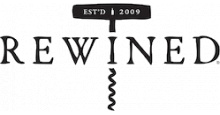 Description and parameters
Review (0)
Discussion
REWINED Mojito cocktail candle 70 g
High quality candle with the scent of your favourite summer drink. The candle contains premium natural soy wax, which allows you to enjoy an absolutely clean and endless burn. Indulge in notes of mint, lime and cane sugar whenever you want.
TheREWINED candle will become a unique interior accessory that will make your home or study cosy and also a great gift that will radiate originality and creativity.
With this candle you can enjoy up to 20 hours of perfect burning.
Use
Please follow these simple but very important rules for burning candles: - When you first light a candle, let it burn until the melted wax reaches the edge of the glass. This will ensure the candle burns evenly. We recommend following this rule every time you light a candle - Never light a candle near flammable materials. - Always place the candle on a non-flammable, sufficiently large, flat base (plate, etc.). If you place the candle on an uneven surface, it will burn poorly. - Keep out of reach of children and animals, this is not a toy. - Keep the length of the wick to 5mm, it should not be too long or too short, this will cause incorrect burning. If your candle is smothering (burning with a small flame), remove enough wax. If the wick is too long, blow out the candle and carefully shorten the wick. - It is recommended not to leave the candle burning for more than 4 hours at a time (optimally 2 - 3 hours), as the wick may then be drowned in a large amount of melted wax. If this happens to you, do not panic, just wick e.g. carefully straighten with a fork and let the wax set. - It is best to light the candle out of draughts to prevent the flame from smoking and thus scorching the walls of the glass container. If the warehouse gets dirty, blow out the candle and clean the inside of the glass with a cloth when it cools - Do not leave the candle burning unattended. - Failure to follow these safety instructions and the safety instructions on the label affixed to the bottom of each candle is not grounds for a legitimate claim
Local manufacturer (CZ and SK)
Yes
Notice
For external use only. However, do not use natural cosmetics on open wounds either. This product is not intended to diagnose, prevent or cure any disease. In case of eye contact, flush with lukewarm water from the inner corner to the outer corner for at least 15 minutes. If you wear contact lenses, remove them before rinsing. If irritation occurs, seek medical attention. Before the first use, it is recommended to perform the so-called. patch test, i.e. apply and test the cosmetic product for tolerance on a small area of skin, preferably on the wrist, and wait 24 hours. This method can prevent the onset of allergic reactions and hypersensitivity to the product. If an allergic reaction occurs after application, wash the skin surface with lukewarm water. Stop using the product immediately. If the allergic reaction persists for a prolonged period of time, seek medical attention.
Storage
Keep out of reach of children.
This item has not been discussed yet. If you want to be first, click on the button Add a post
REWINED Koktejlová svíčka Mojito 70 g
Review of the e-shop
Product selection Speed of delivery Incredibly beautiful product packaging, it is not often seen
Zadnou jsem nenasla
everything without problems
--