DULCIA NATURAL Serum for teeth 50 ml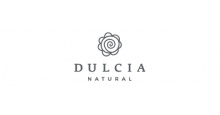 Description and parameters
Review (29)
Discussion
DULCIA NATURAL Serum for teeth 50 ml
Účinná síla panenského kokosového oleje ve spojení s dalšími přírodními složkami v boji proti zubnímu kazu a pro zlepšení celkového zdraví chrupu i ústní dutiny v olejovém séru. Sérum zklidňuje dásně, zamezuje tvorbě aftů a odstraňuje případný nepříjemný povlak na jazyku. Při pravidelném používání dosáhnete o několik odstínů bělejších zubů, zejména u chrupu zabarveného od kávy, čaje a cigaret.
Proč si ho zamilujete?
Čištění zubů oleji, solí a jinými přidanými přírodními látkami se používalo už ve starověku. Složení tohoto bělícího séra je naprosto dokonalé. Kokosový olej je efektivní přírodní alternativa k chemickým přísadám, které jsou přítomny ve většině běžných produktů ústní a zubní hygieny a které mohou poškozovat sklovinu a skrze sliznici ústní dutiny se vstřebávat do krevního oběhu. Antibakteriální, protiplísňový a protivirový kokosový olej ve spojení s olejem z pšeničných klíčků ničí bakterie, které jsou zodpovědné za záněty, bolest a krvácení dásní. Jedlá soda pomáhá neutralizovat kyseliny v ústní dutině, které způsobují kazivost zubů. Absorbuje pachy a ve spojení s esenciálními oleji napomáhá svěžímu dechu. Ve spojení s kokosovým olejem působí jako bělící prostředek. Extrakt z grepfruitových jader obsahuje bioflavonoidy, které potlačují různé infekce v ústech jako jsou afty, krvácení dásní, paradentóza, zubní kaz, bolesti zubů a účinně dezinfikuje celou ústní dutinu. Zubní sérum Vás překvapí svojí netradiční chutí a konzistencí. Neobsahuje cukr ani pěnící přísady, proto je jeho používání jiné od běžných zubních past.
Use
Apply a small amount of toothpaste to the toothbrush with a small spoon or spatula. Clean teeth and gums with gentle circular movements and leave for a while before rinsing. Use 3 - 4 times a week, preferably in the morning.
Local manufacturer (CZ and SK)
Yes
Origin of the brand
Slovakia
Notice
For external use only. However, do not use natural cosmetics on open wounds either. This product is not intended to diagnose, prevent or cure any disease. In case of eye contact, flush with lukewarm water from the inner corner to the outer corner for at least 15 minutes. If you wear contact lenses, remove them before rinsing. If irritation occurs, seek medical attention. Before the first use, it is recommended to perform the so-called. patch test, i.e. apply and test the cosmetic product for tolerance on a small area of skin, preferably on the wrist, and wait 24 hours. This method can prevent the onset of allergic reactions and hypersensitivity to the product. If an allergic reaction occurs after application, wash the skin surface with lukewarm water. Stop using the product immediately. If the allergic reaction persists for a prolonged period of time, seek medical attention.
Storage
The product contains coconut oil, which dissolves at temperatures above 23 °C. If you have heat in the bathroom (or in the place where you store the product), the mass may melt. The product is not degraded by this, it is just harder to handle. Again, it will solidify when stored in cold conditions, so I recommend storing it in the fridge in warm apartments. Keep out of reach of children.
Ingredients
Sodium Bicarbonate, Cocos Nucifera Oil, Potassium Bitartrate, Triticum Vulgare Germ Oil, Copernicia Cerifera (Carnauba) Wax, Cinnamomum Zeylanicum (Cinnamom) Leaf Oil, Eugenia Carryophyllata Oil, Citrus Limon Peel Oil, Illicium Verum Fruit Oil, Rosmarinus Officinalis Leaf Oil*, D-Limonene*, Linalool*, Eugenol* *Naturally occurring in essential oils
Eva P. 02.11.2017
can you advise me something for exposed necks - periodontal disease? thank you eva
Lucie . 02.11.2017
Dear Evička, it is definitely a good idea to use a soft toothbrush on exposed teeth, have a good brushing technique and use interdental brushes. But I'm sure you know this from your dentist or dental hygienist. I would definitely recommend this Dulcia Dental Serum for cleaning your teeth. Misha
DULCIA NATURAL Serum for teeth 50 ml
Review of the e-shop
The goods are always beautifully packaged, with a sprig of lavender and a painted heart on the box. It's extremely gratifying.
Large selection Quality goods Fast delivery
Very nice and lovingly packed Fast delivery
Fast delivery, beautifully packed :)
NIC
fast delivery, large selection, beautifully packaged
some brands are missing in my selection
fast order processing beautifully packed