Tipy na péči o suchou pleť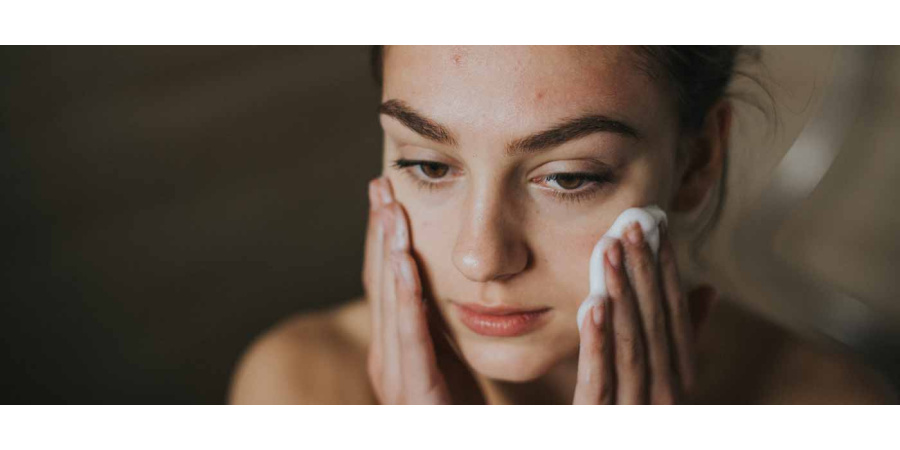 Suchou pokožku poznáte velmi snadno. Je drsnější, má šupinky a je méně elastická, až napnutá. Často je i velmi citlivá. Tento typ pleti má nízkou produkci kožního mazu. Kvůli tomu je přirozená bariéra pokožky náchylná na poškození, praská a neumí se vyrovnat s některými vnějšími vlivy jako jsou výkyvy teplot nebo vítr. Hůře se regeneruje a je velmi důležité, aby se o ni její majitelky důkladně staraly. Čím jsme starší, tím sušší naše pleť je. S každým dalším rokem pracují naše mazové a potní žlázy pomaleji a dodávají pokožce méně mazu a vlhkosti. Proto postupně vysychá. Mimické i hluboké vrásky se rychleji objeví na suché pleti, které chybí pevnost a pružnost.
Čištění je základ
Čištění potřebuje každá pleť a to dvakrát denně. Liší se pouze produkty, které lze používat. Suchá pleť by se měla vyhývat některým mýdlům a příliš pěnivým pleťovým gelům. Stejně tak se nedoporučuje ani kosmetika s alkoholem, který ještě více vysušuje. Krémové čisticí přípravky mají jemné složení, stejně tak i čistící oleje, které jsou pro tento typ pleti vhodné. Pokud máte suchou nejen pleť na obličeji, ale i pokožku celého těla, neměli byste ji vystavovat vodě teplejší než 38 °C. Časté koupání a sprchování v horké vodě poškozuje ochranný film pokožky. Voda sama o sobě vysušuje, proto se pokožka po mytí a koupeli musí hydratovat. 
Když máte pleť vyčištěnou, dopřejte jí i nějakou tu péči navíc. Díky peelingu odstraníte odumřelé buňky a pleť bude jemnější. Peeling používejte maximálně 2x za měsíc, pokud ho Vaše pleť snese. Stejně tak se nebojte ani pleťových masek určených právě pro suchou pleť. Dokáží pleť velmi jemně čistit, účinně hydratovat a zklidňovat.
Výběr krému je důležitý
Každá z nás již pravděpodobně viděla reklamu v časopise, ve zprávách nebo na internetu na ten nejlepší krém, který Vaše pleť prostě potřebuje. I když se nás některé značky snaží přesvědčit o dokonalosti jejich výrobku, každá pleť je jiná. Mastnější krémy jsou lepší na noc, na den zase hydratační a o něco lehčí. Vhodné jsou produkty, které obsahují například vitaminy A a E, zelené a hnědé mořské řasy, ceramidy nebo kyselinu hyaluronovou. Nebojte se vyzkoušet i olej, který je pro suchou pleť spásou. Co takhle švestkový, olivový, arganový, moringový či marulový? Nabídka je pestrá a můžete tak najít několik olejů, které si zamilujete. I na suché pleti se mohou objevit vyrážky. Může to souviset právě s mastnějšími krémy. Zkuste proto vyměnit mastné krémy za jemnější.
Nevysušujte si pleť ještě více
Někdy si to ani neuvědomujeme, ale své pleti některými kroky ubližujeme. Pokud máte suchou pleť, ještě více jí může uškodit:
nedostatečný pitný režim
kouření, alkohol
pleťové pudry, které vysušují
nevhodně zvolená podkladová báze
nevhodné pleťové masky
nadměrné používání mýdel, sprchových gelů a čistících produktů
dlouhý pobyt ve vaně a používání pěn do koupele
extrémně suchý vzduch
nadměrné intenzivní opalování
Review of the e-shop
everything without problems
--
Quality goods, fast order processing
Large selection of natural cosmetics