Yage Discovery box active night care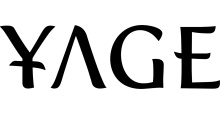 Description and parameters
Review (0)
Discussion
Yage Discovery box active night care
Yage cestovní sada s noční péčí
Pečlivě sestavená sada obsahuje hydrataci, noční sérum, noční pleťový olej, olej na oční okolí a masku.
Udržujte zdravou, zářivou a hydratovanou pleť na cestách.
Tato cestovní kolekce vám zároveň umožní vyzkoušet 5 produktů Yage.
Krásný dárek v minmalistickém designu.
Opětovné použití skleněných obalů na vaše cesty.
Sada obsahuje:
AQUA SPLASH, hydratační esence s fermentovanou kyselinou hyarulonovou a vitaminem C, 5 ml
TWINKLE STAR, exfoliační ovocné sérum pro prozářenou pleť, 5ml
SLEEPING BEAUTY, intenzivní noční pleťový olej, 5 ml
MAGICAL PHYTO RETINOL ELIXIR, omlazující olej na oční okolí, 5ml
NEROLI AND CALENDULA, květinová čistící a rozjasňující maska, 5ml
RITUÁL
4. Hydratační esence je základ aktivní péče Yage. Je určena k hloubkové hydrataci a snižuje poškození pleti volnými radikály. Používejte na čistý obličej každé ráno a večer po harmonizujícím toniku Rose Kiss. Naneste malé množství esence na celý obličej. Pokračujte aplikací séra a následně použijte pleťový olej. Tip: Smíchejte esenci, sérum a pleťový olej v dlani a aplikujte přímo na pleť.
5. Na čistou pleť naneste 4-8 kapek séra, vmasírujte a nechte působit. Používejte každý den nebo kdykoliv je potřeba. Ideální je použití na noc. Jemné štípání či pálení během aplikace je normální, ale časem vymizí. Pokud sérum použijete během dne, nezapomeňte nanést i ochranný krém s SPF. Pokud se objeví zarudnutí nebo podráždění, přestaňte prosím produkt používat. Pro dokonalé osvěžení pleti doporučujeme sérum občas smíchat s pleťovým olejem.
6. Pleťový olej používejte každý večer po obvyklém očištění pleti. Jemným krouživým hlazením rozetřete pár kapek oleje po celé tváři, krku a dekoltu. Lze použít samostatně nebo po hydrataci esencí Aqua Splash. Pokud olej před nanesením smícháte se sérem Hello Beautiful, účinky budou ještě intenzivnější.
7. Omlazující elixír používejte každý večer po obvyklém čištění pleti. Ideální je použít jako podklad hydratační esenci Aqua splash. Olej nejprve lehce naneste kuličkou pod oči a potom prsty či kuličkou jemně masírujte celé oční okolí. Postupujte vždy směrem od vnějšího koutku oka k vnitřnímu. Dejte pozor, aby se olej nedostal do očí.
MASKA. Smíchejte 1⁄2 - 1 polévkovou lžíci s pár kapkami teplé vody do konzistence příjemné pasty. Konečky prstů masku lehce vmasírujte do navlhčené pleti, čímž podpoříte exfoliační efekt. Masku nechte působit do zaschnutí. Opláchněte teplou vodou. Pokud se objeví podráždění, používejte pouze jako peeling. Očistný rituál dokončete aplikací tonika a esence.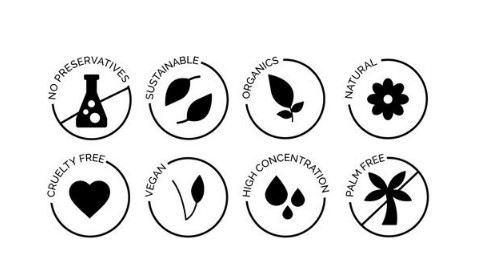 Local manufacturer (CZ and SK)
Yes
Origin of the brand
Czech Republic
This item has not been discussed yet. If you want to be first, click on the button Add a post
Yage Discovery box active night care
Review of the e-shop
The goods are always beautifully packaged, with a sprig of lavender and a painted heart on the box. It's extremely gratifying.
Large selection Quality goods Fast delivery
Very nice and lovingly packed Fast delivery
Fast delivery, beautifully packed :)
NIC