VEELEE guasha Italian marble Nero Portoro 1 pc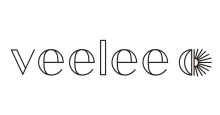 Description and parameters
Review (0)
Discussion
VEELEE guasha Italian marble Nero Portoro 1 pc
Guasha face plate, designed for home use and made in the Czech Republic from luxury Italian marble Nero portoto. The shape of the plate is adapted so that it fits perfectly to all parts of the face so that they can be properly treated.
Cosmetic guasha massage brings more blood and energy to the face and subcutaneous layers. Wrinkles, pigment spots, bags or circles under the eyes, or cracked veinscan be reduced to a certain extent with this technique . this allows us to avoid more demanding invasive skin rejuvenation techniques. The Guasha plate can also be used for full body massage.
Italian Nero Portoro marble is characterized by its beautiful black colour with gold veining. Marble refers to metamorphosed rocks formed by the recrystallisation of carbonates (carbon-containing compounds) more than 2.5-4 billion years ago under high temperatures and pressure. Marble is therefore composed of calcite, dolomite, or both.
For the facial massage, the combination of the Guasha plate with the JOIK ORGANIC Silk Facial Oil Serum has worked well for us. For skin rejuvenation we like to work with MYRRO Skin Anti-Aging Cream.
For hand and foot massage we love JOIK ORGANIC Softening and Renewing Hand and Foot Balm.
For a perfect aromatherapy experience during a full body massage, we recommend including JO BROWNE Luxury Body Oil.
BATCH #001 Organic Beeswax Balm for sensitive skinis also a great help during a full body massage . it is very nourishing, 100% organic and has the perfect consistency to use Guasha plates.
Why will you love it?
The processed stone is made in the Czech Republic, gently wrapped in a biofroté blanket, which you can use further, for example for skin exfoliation. Natural marble is one of the most beautiful and desirable minerals. As before, marble is a symbol of nobility and natural beauty. The stone has bactericidal properties, can be calming, but also energizing.
Black marble is a volcanic rock containing sufficient amounts of graphite and bitumen. Portoro is a high quality black marble. Huge black crystals as a base are broken up by an impressive burst of golden veins and white sparkling tones.
Use
Before using the guasha plate, always cleanse the skin thoroughly and apply a cream or suitable oil. After the massage, wash the plate with water or natural soap.
Notice
For external use only. This product is not intended to diagnose, prevent or cure any disease.
Local manufacturer (CZ and SK)
Yes
Origin of the brand
Czech Republic
This item has not been discussed yet. If you want to be first, click on the button Add a post
VEELEE guasha Italian marble Nero Portoro
Review of the e-shop
Product selection Speed of delivery Incredibly beautiful product packaging, it is not often seen
Zadnou jsem nenasla
everything without problems
--