Čím potěšit milovanou ženu?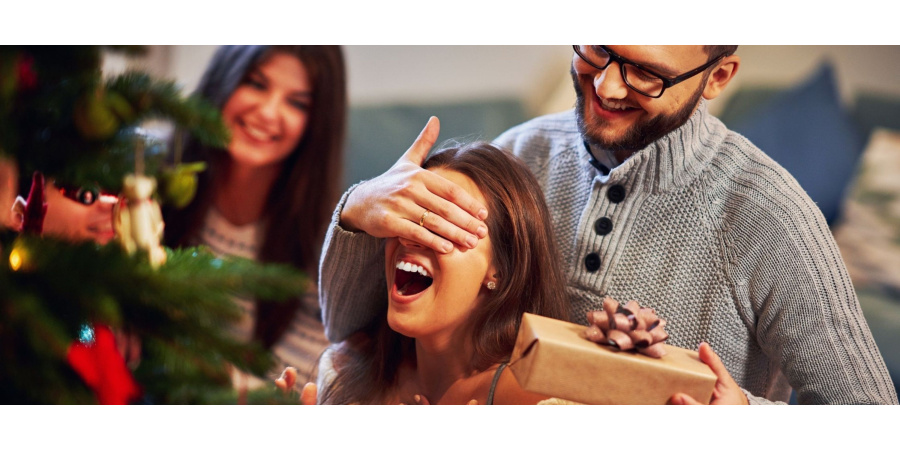 ???? Po roce jsou opět tu! :) Nejkrásnější svátky v roce. A vy opět marně přemýšlíte nad tím, čím byste letos mohli udělat svými nejbližším radost? Pojďte se tedy s námi podívat na pár zajímavých typů. Dnes se zaměříme na dárky vhodné pro naše milované maminky, babičky, sestry, tetičky, nejlepší kamarádky, paní učitelky, kolegyně....prostě pro ženy! ❤️ :)
???? Krásná pleť je přáním každé z nás. Proto doporučujeme pleťový peelingový krém od řecké značky Myrro. Je to naše srdcová záležitost a věříme, že udělá radost všem maminkám, kamarádkám, nebo sestrám :)
???? Vhodný šampon je trefa do černého. My máme rády třeba ty od české Calthy.
???? Jako každý rok, tak i letos, přichází Nobilis Tilia se svým kouzelným balíčkem s tajuplným názvem Zimní rozjímání. Jde každoročně o velmi oblíbený kousek, kterým obdarováváme naše nejbližší. Směs éterických olejů a originální keramická destička je totiž přesně to pravé.
????Jedinečnou atmosféru vám dopřejí například také svíčky Rewined. Díky těmto svíčkám si dopřejete jednak originální vůni inspirovanou víny, ale získáte i vkusný doplněk do vašeho interiéru.
???? Vánoční klasika od Almara Soap v typickém vánočním designu potěší nejednu ženu, či dívku. V koupelně se nádherně vyjímá a voní!
???? Dopřejte vašim blízkým dokonalou péči s britskou značkou BATCH #001. Jejich 100% přírodní balzámy potěší nejen osoby s atopickou pokožkou. Univerzálnost balzámů vám rázem umožní vykouzlit odličovač, hydratační balzám na pleť i celé tělo a celodenní ochranu pokožky v jednom. Větší balení se navíc dodávají spolu s bambusovým ručníkem, máte tak rázem dokonalý dárek pro maminku, nebo babičku.
???? ???? Na závěr nám dovolte doporučit Vám něco trochu praktického :) Novinkou v našem e-shopu jsou produkty americké značky Wine Away. Jedná se o pozoruhodný odstraňovač skvrn, který je vyvinut tak, aby rychle a jednoduše odstranil většinu skvrn nejen od červeného vína, ale třeba i kávy, ovocných šťáv a inkoustu. Sofistikované balení Emergency kit od Wine Away, potěší každou milovnici vína, nebo dobré kávy. Emergenvy kit je praktické malé balení, které se vejde do každé kabelky aa je tak vždy po ruce :-)
???? Je toho ještě mnoho, co bychom Vám rády doporučily, ale na to by nám jeden článek nestačil! Další typy na nejvhodnější vánoční dárky proto naleznete pod tímto odkazem. Přejeme Vám příjemné nakupování! ❤️
Review of the e-shop
The goods are always beautifully packaged, with a sprig of lavender and a painted heart on the box. It's extremely gratifying.
Large selection Quality goods Fast delivery
Very nice and lovingly packed Fast delivery
Fast delivery, beautifully packed :)
NIC
fast delivery, large selection, beautifully packaged
some brands are missing in my selection
fast order processing beautifully packed