ECOEGG Detox tablets for washing machine 6 pcs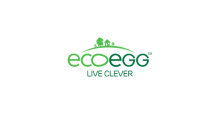 Description and parameters
Review (42)
Discussion
ECOEGG Detox tablets for washing machine 6 pcs
Detoxikační tablety EcoEgg vyčistí Vaši pračku, odstraní shluky starého pracího prášku, zbytkovou špínu a s tím i nežádoucí pachy. Zanechají pračku čistší a lesklejší.
Proč si je zamilujete?
Tablety ekologicky vyčistí Vaší pračku. V balení je 6 tablet, které Vám vydrží na čištění pračky po dobu 3 let.
Use
Put the tablet in the washing machine and run the longest and hottest washing programme. It is ideal to clean your washing machine every 6 months. WARNING: Keep out of reach of children. There is a risk of eye damage. In case of eye contact, rinse immediately with clean water and seek medical attention. If swallowed, seek medical attention immediately and show this product to a doctor.
Local manufacturer (CZ and SK)
No
Origin of the brand
United Kingdom
According to certification
Vegan
Storage
Natural cosmetics are best stored in a cooler, dry place. Do not expose it to direct sunlight or frost. Sunlight can devalue it or reduce its expiry date. At the same time, when using cosmetics, follow the hygiene recommendations, for example, use a cosmetic spatula to scoop the products in the cup, always close the products after use and keep the edges of the bottles clean. Keep out of reach of children.
Ingredients
Sodium Percarbonate, Acifloctin, Sodium Bicarbonate, Sodium Carbonate
easy to use washing machine does not complain
fast practical leaves no trace
ECOEGG Detox tablets for washing machine 6 pcs
Review of the e-shop
Product selection Speed of delivery Incredibly beautiful product packaging, it is not often seen
Zadnou jsem nenasla
everything without problems
--