How to take care of your skin in autumn?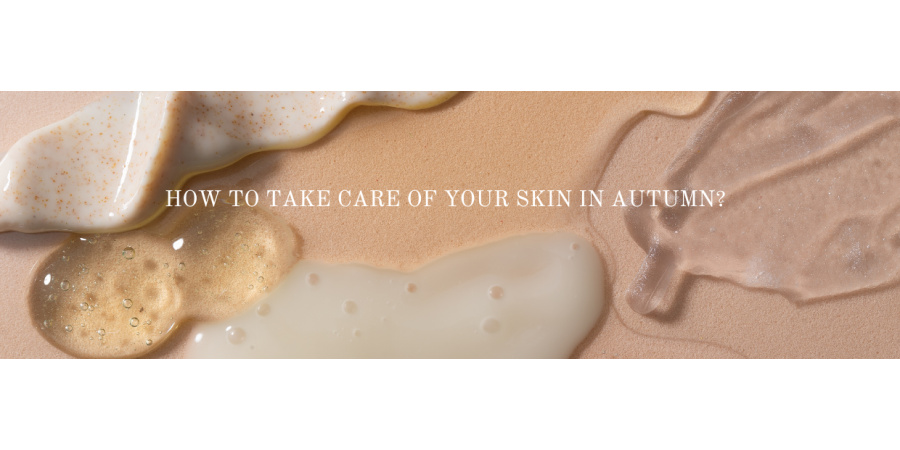 September, September, to summer comes old age. It is sung in a well-known Czech song. Let's take a look together at how to pamper your skin so that it remains youthful during autumn and perfectly fresh not only in September. Cosmetologist and Nobilis Tilia course instructor Martina Milcová shared her tips on how to take care of your skin after summer and what to avoid.
Basics of autumn care
Most of us look forward to summer as a time to relax and recharge from the sun's rays. The world is instantly nicer and the usual stresses of everyday life are relieved. And it's the same with the skin, which regenerates better and gets a tanned look after the summer thanks to the stress-free period. Still, the skin goes through a challenging time during summer - it suffers from a lack of hydration, excessive sun exposure accelerates its aging. Also, air conditioning, bathing in salt or chlorinated water puts a lot of stress on the skin. Sensitive skin can suffer from sun allergies, oily skin from excessive clogging of pores, and hyperpigmentation increases.
What about it? Cosmetologist Martina Milcová advises: "In your daily skin care routine, focus on sufficient hydration and increased skin protection, which means gradually replacing lighter creams with thicker consistencies to support the skin barrier function and stop moisture loss."
Daily routine based on regeneration
The way to fresh and youthful skin in any season is regularity. A daily skin routine consisting of 4 steps will help you to perfectly exfoliate, tone, hydrate and nourish your skin every time. Martina Milcová has put together these 4 steps for you for autumn time:
For everyday essentials, choose makeup remover products that are water- and oil-based, such as hydrophilic cleansing oils that mix with floral water or lotion, or an exfoliating lotion.

Then choose flower lotions or lotions to tone your skin according to your skin type.

Hydration is boosted with the Hyaluronic Serum, which can be used morning and evening. Mature skin can be treated to the hydrating Bioactive Lifting Serum.

And for the final treatment, choose thicker consistencies of facial creams or regenerating facial oils.
To keep your skin glowing and hydrated during autumn, we recommend intensive care in the form of face masks at least once a week. Again, choose your mask according to your skin type.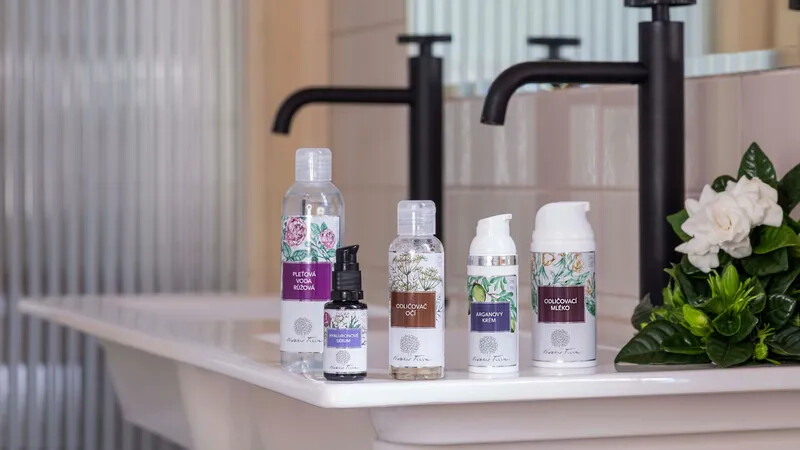 The most common mistakes in skin care in autumn
Insufficient hydration and protection of the skin from external environmental influences are the very mistakes that start to show on the skin very soon. The skin can become more sensitive with a tendency to blush, it can become dry, lose moisture, and even inflammatory processes can manifest. Cosmetologist Martina Milcová says: "In general, I would say that at the end of Indian summer it is already advisable to gradually replace summer skin care with autumn skin care. However, it is also important to monitor your skin and the moment you find that your skin is not responding sufficiently to the current care, it is a sign for a change. Professional care from an esthetician is definitely welcome. A beautician will gradually prepare your skin for the autumn season with her treatments, while also advising on specific product choices just for you."
Return of eczema and cosmetic care for it
With the colder and especially wetter weather, many of us are experiencing a return of eczema. "In skin care, I would recommend a combination of the Atopik Eczema Care range and products for sensitive skin. For exfoliation and cleansing, use BIO Lavender Flower Water or BIO Rose Floral Water, Hydrophilic Neutral Oil, Lavender Oil or Tea Tree or Exfoliating Milk. Cleanse mainly in the evening, but also in the morning. After cleansing, use the Hyaluronic Serum and then treat the skin with the Atopik Renewing Cream. I also recommend spritzing the skin with flower water between each step. You'll add the effects of the bioactive water to your skin, while the following products will be more easily absorbed into the skin."
In case of acute eczema, we recommend using Atopic Soothing Cream anywhere on the body. For body care, the Atopik Renewing Body Lotion is designed to be well absorbed and sufficiently lubricated. Remember that treatment of eczematous skin by an esthetician is only possible during the resting phase of eczema. In an acute condition, it is better to skip the visit.
Tips for the end
We asked Martina Milcova what products every woman should have at home for autumn: "Definitely the Hyaluronic Serum to keep skin hydrated and the Tilia Brightening Cream, which I love in autumn. It has the exact consistency that suits my skin."
Again, in the fall, you need to think about all the parts that are exposed to the cold weather. So it's important to take care of lips and hands, which need protection and nourishment as autumn and its wet weather sets in, preferably with Protective Lip Pomade and Gentle Hand Cream. The beautician adds her final tip: "Our hair has also had its fair share over the summer and with autumn here, it's time to give it a good dose of care. Try mixing your own hair wraps with vegetable oils, such as olive oil with coconut, argan, sesame or castor oil. Then wash your hair with a gentle two-step shampoo and finish with a Nourishing Hair Balm."
Source: https://blog.nobilis.cz/pece-o-plet-na-podzim/
27.9.2023
Review of the e-shop
The goods are always beautifully packaged, with a sprig of lavender and a painted heart on the box. It's extremely gratifying.
Large selection Quality goods Fast delivery
Very nice and lovingly packed Fast delivery
Fast delivery, beautifully packed :)
NIC
fast delivery, large selection, beautifully packaged
some brands are missing in my selection
fast order processing beautifully packed