Kouzelné okamžiky na svatého Valentýna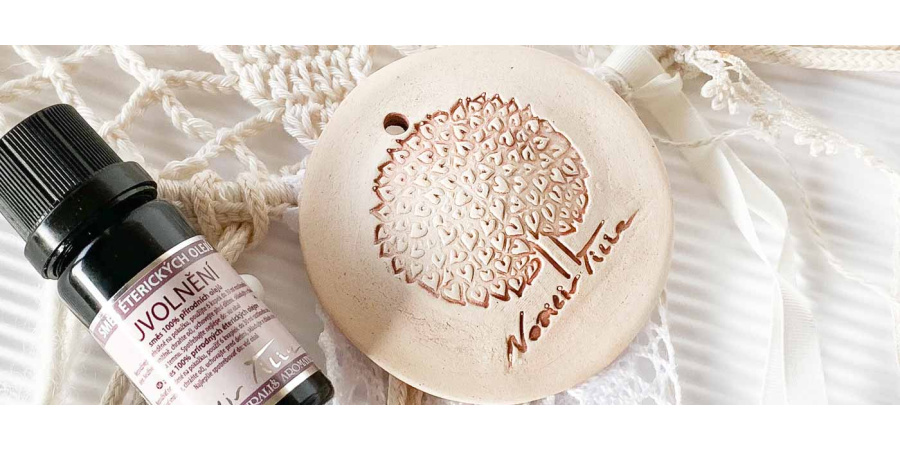 Blíží se Valentýn. Svátek, který rozděluje lidi na dvě skupiny. Zatímco jedna ho odsuzuje a považuje za zbytečný, jiní si ho s radostí užívají. Pravdou je, že lásku je třeba oslavovat každý den bez ohledu na datum v kalendáři. Nemusíte propadnout nákupnímu šílenství a shánět květiny, bonboniéry nebo drahé dary. Stačí si jen vychutnat kouzlo okamžiku a možná si tak svátek svatého Valentýna uděláte každý týden.
Příjemná atmosféra
Základem je navodit si příjemnou atmosféru. Co přeje romantice více než voňavá svíčka? Vyberte si nějakou od Joik a máte jistotu, že pokoj provoníte květinami a láskou. Podobnou službu udělají i esenciální oleje od Nobilis Tilia nebo Soaphoria. Ať už použijete keramickou destičku nebo difuzér, kouzelná vůně bude všude kolem Vás. Vůně jsou pro nás velmi důležité a díky nim se nám krásné chvíle vryjí hluboko do paměti.
Voňavá lázeň
Další možností, jak si udělat krásný večer, je relax ve voňavém vaně. Co takhle vyzkoušet lanýže od Joik? Nejenže krásně vypadají a voní, ale díky kakaovému máslu pokožku i hydratují a zjemňují. Další voňavou alternativou je sůl do koupele od Soaphoria. Taková koupel je vhodná nejen na romantické chvíle a navození psychické pohody. Po horké lázni je skvělá masáž. S tělovými oleji od Savonu je to jednodušší než kdykoliv předtím. Pokožka zůstane jemná a voňavá, odpočinete si a vychutnáte si blízkost svého partnera.
Jako femme fatale
Plánujete raději vyrazit ven na chutnou večeři nebo procházku pod hvězdami? Zazařte i Vy a vsaďte na přírodní dekorativní kosmetiku. Základem valentýnského líčení by měla být krásná červená rtěnka například od 100% Pure. Červená sluší i nehtům, takže 9-free lak od Glossworks z Vás udělá okouzlující femme fatale. Make-up oživíte jemnou tvářenkou od Everyday Minerals nebo krémovou multifunkční tyčinkou od 100% Pure. A nezapomeňte také na omamný parfém. Dokonalou volbou je roll-on Olejový parfém Smyslná od Dulcia Natural, který je ženský a poutavý. Do kabelky si můžete vložit také roll-on parfém od Soaphoria, který podtrhne krásu a jemnost něžnějšího pohlaví.
Doufám, že Vás moje tipy inspirovaly na krásný a voňavý Valentýn. Den, kdy je třeba se obdarovat společně stráveným časem a naopak nejsou třeba žádné dary. Stačí čas, láska a objetí.
Review of the e-shop
The goods are always beautifully packaged, with a sprig of lavender and a painted heart on the box. It's extremely gratifying.
Large selection Quality goods Fast delivery
Very nice and lovingly packed Fast delivery
Fast delivery, beautifully packed :)
NIC