LEAHLANI Kokoleka Purifying Mask 118 ml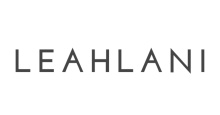 Description and parameters
Review (0)
Discussion
LEAHLANI Kokoleka Purifying Mask 118 ml
Theluxurious detoxifying chocolate mask is ideal for oily and combination skin prone to acne.
Leaves skin clean and silky soft. Active enzymes deeply hydrate and balance the natural mineral status of the skin.
A mask that promises to cleanse while not drying you out! it tightens the pores beautifully and smooths the skin.
The base is cocoa powder and coconut milk, a perfect duo that you will feel after the first application!
Its advanced formula rich in minerals, invigorating coffee, activated coconut charcoal, mild coconut milk, organic cocoa and antioxidant-packed fruits help cleanse and detoxify skin from deep within the pores. As soon as you activate the Kokoleka mask with water, you will be pleasantly intoxicated with bliss thanks to the wonderful scent of sweet cocoa!

Leaves skin renewed, clean and radiant! The delicious and nutrient-dense mask gives your skin a real cleansing pleasure.
Skin Type
Kokoleka Cleansing Chocolate Mask is best suited for oily, combination skin prone to inflammatory processes, acne and breakouts.
Effects
This is a thick and nourishing detoxifying mask that can cleanse, tighten pores without drying out! After washing off the mask, the skin is supple, you do not feel tightened sensitive skin. The cells get strength and energy.
It uses its magic to draw out excess sebum and impurities while nourishing and non-drying the skin. The skin is even and nourished. Wash off the mask as soon as it starts to dry on the skin! Or prolong the cleansing process by moisturising the skin with water or toner. The
perfect interplay of essences from
Citrus - antioxidant, purifying
Ylang Ylang - antiseptic, nourishing, moisturizing
Lavender - soothing, anti-inflammatory, promotes tissue growth
Rose - soothing, astringent, anti-inflammatory
Clary sage - regulates skin oiliness, balances hormones
Cocoa bean - anti-aging, rejuvenating, stimulating, strengthening
key Ingredients
Black Clay Fango is a rare nutrient-rich ingredient packed with minerals and humic and fulvic acids to enhance skin remineralisation and detoxification. Fulvic acid helps rejuvenate the body's cellular tissues and slows the aging process
Organic scythe milk softens and moisturizes the skin. Soothes irritated skin and natural fatty acids help brighten and tone
Organic cocoa is packed with vitamins and minerals like vit. C, omega fatty acids and magnesium. Cocoa promotes increased blood flow and promotes healing at the cellular level. Rich source of antioxidants
Organic acai powder is rich in antioxidants and vitamins A, B, C and E
Organic oatmeal powder has a soothing effect on the skin. It contains water-bound polysaccharides and hydrocolloids that can hold moisture in the skin
Bio-active ginger is fantastic in cosmetics for increasing lymph circulation. Clarifies, detoxifies and helps balance skin
Coffee oil is rich in essential fatty acids and antioxidants that help tone and protect young skin
Activated coconut charcoal has a great ability to cleanse, absorb toxins from the skin. It has strong antibacterial and super absorbent properties that make it ideal for oily and acne-prone skin
Pinkclay helps to deep cleanse the skin and restore its texture. It is pink because of its iron oxide content. It provides gentle exfoliation and helps increase circulation, regenerating collagen and elastin while promoting cell growth. Tightens pores and reduces hyperpigmentation
Black Hawaiian Lava Salt contains 84 different minerals and trace elements. Thanks to its coconut shell activated charcoal content, it thoroughly cleanses pores, improves circulation and hydrates tissues so that the skin can heal naturally
Why you'll love it? ❤️
Not only because of its chocolate scent, but also because you can use it on problematic skin and you don't have to worry about it drying out your skin.
If you are unsure about purchasing a product, you can try it out first. In our offer you can find a sample.
Origin of the brand
Hawaii
Ingredients
*Theobroma Cacao (Cacao) Seed Powder, Bentonite (Clay), *Cocos Nucifera (Coconut Milk) Fruit Powder, Kaolin (Clay), *Avena Sativa (Colloidal Oat) Flour,*Illite (Bohemian Black Fango Clay), (Rose) Clay, *Aloe Barbadensis (Aloe) Leaf, **Euterpe Oleracea (Acai) Pulp Powder, Sodium Chloride (Molokai Black Sea Salt and Activated Charcoal), Maltodextrin, Citrus Sinensis (Sweet Orange) Peel Oil Expressed, Citrus Limon (Lemon) Peel Oil, Coffee Arabica (Coffee Bean) Fruit Extract, Citrus Aurantifolia (Lime) Peel Oil, Citrus Nobilis (Mandarin Orange) Peel Oil, Canaga Odorata (Ylang Ylang) Flower Oil, Lavandula Angustifolia (Lavender) Flower Extract, Pelargonium Graveolens (Rose Geranium) Leaf Oil, Vanilla Planifolia (Vanilla) Bean Extract, Theobroma Cacao (Cocoa Bean) Seed Extract, Salvia Sclarea (Clary Sage) Oil, Cistus Ladaniferus (Rock Rose) Leaf Oil, Lavandula Angustifolia Flower/Leaf/Stem Oil, Zingiber Oicinale (Ginger Root) Root Extract, Acacia Catechu Seed Powder *Certifikované, organické. **Wild-harvested
Tips for use
drop 1-2 teaspoons Chocolate into your bowl or palm of your hand, slowly add water drop by drop until you reach the ideal consistency. The texture should look thick, creamy like whisked cocoa. Apply evenly with a brush or fingers on clean, moistened skin and wash off with warm water after the mask has dried on the skin.
This item has not been discussed yet. If you want to be first, click on the button Add a post
LEAHLANI Kokoleka Purifying Mask 118 ml
Review of the e-shop
The goods are always beautifully packaged, with a sprig of lavender and a painted heart on the box. It's extremely gratifying.
Large selection Quality goods Fast delivery
Very nice and lovingly packed Fast delivery
Fast delivery, beautifully packed :)
NIC