KVITOK Mango cream for dry and sensitive skin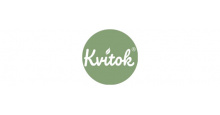 Description and parameters
Review (158)
Discussion
KVITOK Mango cream for dry and sensitive skin
Irritation, redness, burning, itching, pinching, tension... Do you know it too? Forget these symptoms with the combination of mango butter, apricot kernel oil and jojoba oil. The cream relieves irritation and redness, soothes and moisturizes the skin, relieves it of a tight feeling and helps smooth out fine lines. The main ingredient of the cream is mango butter. This butter is especially suitable for sensitive and dry skin, relieves itching and redness, allergic reactions, soothes and moisturizes.
Why will you love it?
Cupuacu butter is very similar to cocoa butter not only in its effects but also in its aroma. It is sometimes called "vegetable lanolin" because of its high water absorption capacity. According to scientific studies, it keeps the skin hydrated for up to eight hours after application. Apricot kernel oil has a protective and moisturizing effect and is especially suitable for sensitive, dry and aging skin (also around the eyes). Thanks to its gentleness, it is very suitable for the skin care of small babies.It helps with eczema, acne, inflammation and relieves the skin of the unpleasant tight feeling. Promotes the formation of collagen.Jojoba oil restores elasticity, rejuvenates and smoothes wrinkles. Dry, sensitive and irritated skin becomes resistant again. It is an important ingredient in creams for problematic and acne-prone skin due to its antibacterial and antifungal properties.It is used in the treatment of eczema, psoriasis, burns and irritated skin. It is also suitable for very sensitive skin.
 
Use
The whipped cream melts into a fine oil on contact with the skin, which can be massaged into the skin of the face, hands or the whole body. Apply only on cleansed skin. If you are not used to this kind of creams and your skin seems too oily after application, try applying a small amount of cream on damp skin (e.g. water or hydrolats) and massage in.
Further information on the packaging
Soap dispenser without dispenser
Local manufacturer (CZ and SK)
Yes
Origin of the brand
Slovakia
Notice
For external use only. However, do not use natural cosmetics on open wounds either. This product is not intended to diagnose, prevent or cure any disease. In case of eye contact, flush with lukewarm water from the inner corner to the outer corner for at least 15 minutes. If you wear contact lenses, remove them before rinsing. If irritation occurs, seek medical attention. Before the first use, it is recommended to perform the so-called. patch test, i.e. apply and test the cosmetic product for tolerance on a small area of skin, preferably on the wrist, and wait 24 hours. This method can prevent the onset of allergic reactions and hypersensitivity to the product. If an allergic reaction occurs after application, wash the skin surface with lukewarm water. Stop using the product immediately. If the allergic reaction persists for a prolonged period of time, seek medical attention.
Storage
Natural cosmetics are best stored in a cooler, dry place. Do not expose it to direct sunlight or frost. Sunlight can devalue it or reduce its expiry date. At the same time, when using cosmetics, follow the hygiene recommendations, for example, use a cosmetic spatula to scoop the products in the cup, always close the products after use and keep the edges of the bottles clean. Keep out of reach of children.
Ingredients
Mangifera Indica Seed Butter (mango butter), Theobroma Grandiflorum Seed Butter (cupuacu butter), Prunus Armeniaca Kernel Oil (apricot kernel oil), Simmondsia Chinensis Seed Oil (jojoba oil), Tocopherol (natural vitamin E)
Did you know that...
Storing the cream in warmer conditions may cause the cream to melt and the oils to separate from the butter, but this does not affect the quality of the product.
Gabriela 29.12.2018
Chtěla bych se zeptat, zda tento krém neobsahuje nějakou zkrytou chemii? Zda je 100% pure..? Děkuji
Lucia 30.12.2018
Dobrý deň, zloženie tohto krému je nasledovné: Mangové máslo, Olej z meruňkových jader (nerafinovaný), Jojobový olej (nerafinovaný), Vitamin E Ako teda môžete vidieť, v kréme žiadna chémia nie je. Lucia, produktová víla
Hana 20.12.2021
Dobrý den. Několikrát jsem od Vás brala pro maminku Mangový krém pro suchou a citlivou pleť. Vždy byla spokojená. Nyní u posledního má problémy s pletí, šupinkatí jí. Navíc říkala, že krém má jinou konzistenci. Děkuji. Hana Nedvědová
Lucka 21.12.2021
Milá Hani, děkuji Vám za zprávu. Moc mě mrzí, že maminka s krémem není spokojená. U krému před nějakým časem lehce změnili složení. Ke stávajícím složkám přidali navíc cupuacu máslo, které má taktéž podpořit zklidnění a regeneraci pokožky. Proto krém může mít trochu odlišnou konzistenci a vůni. Zároveň, protože jde o přírodní produkt, se může konzistence krému lehce lišit šarži od šarže. Šupinky na pleti mohou mít mnoho příčin. Pokud ale maminka vnímá změny na pleti v souvislosti s používáním krému, je možné, že mamince nová kombinace krému nedělá dobře a bude potřeba jej změnit. Zároveň bych se přes zimu zaměřila na intenzivnější hydrataci (výborný je k tomu například arganový olej) a zkusila bych i některý jemný, šetrný peeling na odstranění šupinek. Vhodný by mohl být například "Jemný šípkový peeling pro suchou/citlivou pleť" od Kvitok. V případě jakýchkoli dalších dotazů se na nás obraťte, rády Vám pomůžeme :) Krásný den, Lucka
KVITOK Mango cream for dry and sensitive skin
Review of the e-shop
Product selection Speed of delivery Incredibly beautiful product packaging, it is not often seen
Zadnou jsem nenasla
everything without problems
--