SOAPHORIA Organic solid shampoo for dogs and cats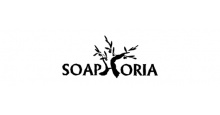 Description and parameters
Review (12)
Discussion
SOAPHORIA Organic solid shampoo for dogs and cats
The formula is designed with the finest organic ingredients for a targeted but gentle treatment of the exterior of our four-legged friends. The base consists of shea butter with coconut, olive, sunflower, castor, hemp and nymph oil. The contained oils and butters soften and moisturize the animals' skin, leaving the coat shinier. The shampoo contains clay and sea salt, thus beautifully cleanses the coat and absorbs dirt. Added essential oils of lavender, rosemary, eucalyptus and lemongrass eliminate unpleasant odors from the coat of all breeds. The shampoo leaves a mild, unobtrusive scent, but repels mites, fleas and other parasites.
Why will you love it?
The shampoo is a natural care for the coat of your pets. It does not contain oils and essential oils that can be toxic to certain animals, such as avocado oil or tea tree essential oil. Solid shampoo is approved by the Institute of State Control of Veterinary Biopreparations and Medicines.
Use
Gently use circular movements to create a foam on the wet skin/coat of the animal and then rinse with water of suitable temperature. Avoid the eye area. The shampoo is intended for external use only, on the skin of animals. The product must not come into contact with the eye mucosa. In case of eye contact, rinse eyes thoroughly with a stream of clean water and seek veterinary advice if irritation persists. Do not apply the product to the ears of animals. If the animal develops hypersensitivity to any of the ingredients in the product, discontinue use and seek veterinary advice. Prevent ingestion by an animal. Do not use in sick animals. Do not use in puppies under 2 months of age and during lactation.
Tips for use
When switching from a conventional shampoo to a natural one, your hair may become more oily at first. This is because the scalp needs to rebalance its sebum production. Classic shampoos dry it out excessively. So wait it out, it should get better in a few days to weeks. At the same time, some natural shampoos lather less than what you are used to with conventional shampoos. However, this has no effect on their effectiveness.
Local manufacturer (CZ and SK)
Ne
Origin of the brand
Slovakia
Storage
Keep out of reach of children. Store in a cool, dry place at a temperature of up to + 35 °C and do not expose to direct sunlight or frost.
Ingredients
Aqua, Cocos Nucifera Oil*, Olea Europaea Fruit Oil*, Heliantus Annuus Seed Oil*, Ricinus Communis Seed Oil*, Butyrospermum Parkii Butter*, Cannabis Sativa Seed Oil*, Borago Officinalis Seed Oil*, Melia Azadirachta Fruit/Seed Oil*, Lavandula Augustifolia Flower Extract*, Rosmarinus Officinalis Leaf Extract*, Eucalyptus Globulus Leaf Extract*, Cymbopogon Schoenanthus Extract*, Sodium Hydroxide, Kaolin*, Sodium Lactate, Maris Sal*, Panthenol, Tocopherol* Certified Organic
Použito na bílého kocoura, účinek výborný. Nedráždí pokozku, ale dobře smyje nečistoty a srst se po něm blýská tak, že ho možná zkusím i na vlasy ???? příjemná vůně jako bonus.
Jarča  12.01.2017
Dobrý den máme pejska Kavalír King Charles Špaňel asi 10 měs.Neustále trpí na blechy koupila jsem obojek i zkusila ampulku a psí šampon.Vše vyprala povlíkla čistě i pelíšek.A stejně mu vždy po nějaké době najdu 3 -4 blechy.Chvilku nic už si nevím rady.Často ho koupat nemohu co na to?zde v výrobce má každý druhý psa.Děkuji Jarča
Lucie Čedíková 13.01.2017
Milá Jarčo, tento tuhý šampon pro psy a kočky obsahuje esenciální oleje jako je levandule a citrónová tráva, které odpuzují blechy. Bohužel ale nevím, do jaké míry opravdu fungují. Doma máme také psa a umýváme tuhým šaponem, ale na blechy netrpí. Míša
Jana Pikalová 20.11.2017
Dobrý den, Míšo, v popisu je uvedeno, že se šampon nemá používat u nemocných psů. Náš kokřík je už starší, takže musí brát léky na srdíčko. Můřeme šampon použít? Děkuji, Jana
Lucie Čedíková 23.11.2017
Dobrý den, Jani, v případě kosmetiky se berou v úvahu především otevřená poranění, hnisavé rány, ložiska a jiné útvary. Na Vašeho pejska tedy můžete šampon použít, ověřovala jsem si to i s výrobcem :-) Přeji krásný den. Míša
Kristýna  12.03.2018
Dobrý den mám fenku která trpí na atopii a má špatnou funkci štítné žlázy takže ji musím velice často koupat protože zapáchá. Takže třeba i 2 týdně. Hodně i líná. Je možné u ní toto mýdlo použít. Moc děkuji
Lucia Orviská 13.03.2018
Milá Kristýnka, tento tuhý šampón je náhradou klasického tekutého šampónu pre psíkov. Obsahuje látky, ktoré by mali pokožku hydratovať a zabezpečiť, aby bola srsť jemná a lesklá. Neobsahuje látky, ktoré môže na psíka pôsobiť toxicky, preto by s ním psík nemal mať problémy. Lucia, produktová víla
SOAPHORIA Organic solid shampoo for dogs and cats
Review of the e-shop
bleskurychlé odeslání zboží ,přehledný eshop ,krásně zabalený, voňavý balíček je potěšení rozbalovat
Výborná komunikace, expresní dodávka zboží
Rychlé odeslání, krásně zabalené, top produkty.
Bleskové doručení do druhého dne
V tomto eshopu nakupuji pravidelně už pár let. Servis je od počátku bezchybný, nikdy jsem s ničím neměla problém. Nabídka značek je velmi pestrá a ceny jsou fajn.
Super přírodní kosmetika na jednom místě. Objednávala jsem zde už několikrát. Rychlé dodání a krásně zabaleno. Děkuji
Velký výběr ,Kvalitní zboží ,Rychlé dodání