SOAPHORIA Organic solid shampoo for dogs and cats 130 g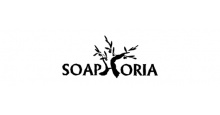 Description and parameters
Review (12)
Discussion
SOAPHORIA Organic solid shampoo for dogs and cats 130 g
The formula is designed with the finest organic ingredients for a targeted but gentle treatment of the exterior of our four-legged friends. The base consists of shea butter with coconut, olive, sunflower, castor, hemp and nymph oil. The contained oils and butters soften and moisturize the animals' skin, leaving the coat shinier. The shampoo contains clay and sea salt, thus beautifully cleanses the coat and absorbs dirt. Added essential oils of lavender, rosemary, eucalyptus and lemongrass eliminate unpleasant odors from the coat of all breeds. The shampoo leaves a mild, unobtrusive scent, but repels mites, fleas and other parasites.
Why will you love it?
The shampoo is a natural care for the coat of your pets. It does not contain oils and essential oils that can be toxic to certain animals, such as avocado oil or tea tree essential oil. Solid shampoo is approved by the Institute of State Control of Veterinary Biopreparations and Medicines.
Use
Gently use circular movements to create a foam on the wet skin/coat of the animal and then rinse with water of suitable temperature. Avoid the eye area. The shampoo is intended for external use only, on the skin of animals. The product must not come into contact with the eye mucosa. In case of eye contact, rinse eyes thoroughly with a stream of clean water and seek veterinary advice if irritation persists. Do not apply the product to the ears of animals. If the animal develops hypersensitivity to any of the ingredients in the product, discontinue use and seek veterinary advice. Prevent ingestion by an animal. Do not use in sick animals. Do not use in puppies under 2 months of age and during lactation.
Tips for use
When switching from a conventional shampoo to a natural one, your hair may become more oily at first. This is because the scalp needs to rebalance its sebum production. Classic shampoos dry it out excessively. So wait it out, it should get better in a few days to weeks. At the same time, some natural shampoos lather less than what you are used to with conventional shampoos. However, this has no effect on their effectiveness.
Local manufacturer (CZ and SK)
No
Origin of the brand
Slovakia
Storage
Keep out of reach of children. Store in a cool, dry place at a temperature of up to + 35 °C and do not expose to direct sunlight or frost.
Ingredients
Aqua, Cocos Nucifera Oil*, Olea Europaea Fruit Oil*, Heliantus Annuus Seed Oil*, Ricinus Communis Seed Oil*, Butyrospermum Parkii Butter*, Cannabis Sativa Seed Oil*, Borago Officinalis Seed Oil*, Melia Azadirachta Fruit/Seed Oil*, Lavandula Augustifolia Flower Extract*, Rosmarinus Officinalis Leaf Extract*, Eucalyptus Globulus Leaf Extract*, Cymbopogon Schoenanthus Extract*, Sodium Hydroxide, Kaolin*, Sodium Lactate, Maris Sal*, Panthenol, Tocopherol* Certified Organic
Used on a white cat, effect excellent. It doesn't irritate the scalp, but it washes off dirt well and makes the coat shine so I might try it on my hair too ???? pleasant smell as a bonus.
Jarča . 12.01.2017
Hello we have a male Cavalier King Charles Spaniel about 10 months old.He is constantly suffering from fleas I bought a collar and tried a vial and dog shampoo.She washed everything clean, even the bed.And still, after a while, I always find him 3-4 fleas.I don't know what to do anymore.I can't bathe him often. What can I do?here in the producer has every second dog.Thank you Jarca
Lucie . 13.01.2017
Dear Jarcha, this solid shampoo for dogs and cats contains essential oils like lavender and lemongrass that repel fleas. Unfortunately, I don't know to what extent they really work. We also have a dog at home and wash with a stiff chapon, but he doesn't suffer from fleas. Misha
Jana P. 20.11.2017
Hello Misha, the description says not to use the shampoo on sick dogs. Our cockerel is older now, so he has to take heart medication. Can we use the shampoo? Thank you, Jana
Lucie . 23.11.2017
Hello, Jani, in the case of cosmetics, open wounds, festering wounds, deposits and other formations are mainly taken into account. You can use the shampoo on your dog, I checked with the manufacturer :-) Have a nice day. Misha
Kristýna . 12.03.2018
Hello I have a female dog who suffers from atopy and has poor thyroid function so I have to bathe her very often because she smells. So maybe even 2 a week. A lot of laziness, too. Is it possible to use this soap on her. Thank you very much
Lucia O. 13.03.2018
Dear Christine, this solid shampoo is a substitute for the classic liquid shampoo for dogs. It contains substances that should moisturize the skin and ensure that the coat is soft and shiny. It does not contain substances that can be toxic to the dog, so the dog should not have problems with it. Lucia, Product Fairy
SOAPHORIA Organic solid shampoo for dogs and cats 130 g
Review of the e-shop
The goods are always beautifully packaged, with a sprig of lavender and a painted heart on the box. It's extremely gratifying.
Large selection Quality goods Fast delivery
Very nice and lovingly packed Fast delivery
Fast delivery, beautifully packed :)
NIC
fast delivery, large selection, beautifully packaged
some brands are missing in my selection
fast order processing beautifully packed