SOAPHORIA Organic balm for bad weather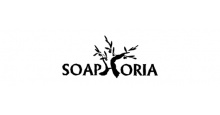 Description and parameters
Review (7)
Discussion
SOAPHORIA Organic balm for bad weather
A nourishing balm for inclement weather that protects delicate skin from adverse external influences. The balm does not contain a water phase, making it perfect for use during freezing weather. Contained butters and oils rich in unsaturated fatty acids, phytosterols, antioxidants and vitamins create an invisible but very effective protective barrier.
Why will you love it?
The balm is suitable for children from birth. It does not contain animal fats, petroleum derivatives, glycols and parabens, perfumes or dyes.
Use
Apply a reasonable amount of the balm in a circular motion on the skin of the body or face and let it absorb. Designed for everyday use.
Ingredients
Prunus Amygdalus Dulcis Butter (mandľové maslo)*, Butyrospermum Parkii Butter (bambucké maslo)*, Simmondsia Chinensis Seed Oil (jojobový olej)*, Prunus Armeniaca Kernel Oil (marhuľový olej)*, Borago Officinalis Seed Oil (borákový olej)*, Sesamum Indicum Seed Oil (sezamový olej)*, Ricinus Communis Seed Oil (ricínový olej)*, Glycine Soja Oil (sójový olej)*, Calendula Officinalis Fower Extract (Nechtík lekársky)*, Oenothera Biennis Extract (Pupalka dvojročná)*, Citrus Tangerina Oil (Tangerínka)*, Cananga Odorata Flower Oil (Kananga voňavá)*, Zea Mays Starch (kukuričný škrob)*, Lecithin (lecitín), Tocopherol (antioxidant, vitamín E), Benzyl Salicylate***, Eugenol***, Citronellol***, Geraniol***, Limonene***, Linalool***, Citral***
Further information on the packaging
Soap dispenser without dispenser
Local manufacturer (CZ and SK)
No
Origin of the brand
Slovakia
Tips for use
The balm combines perfectly with other products of the Soaphoria children's cosmetic line.
Notice
For external use only. However, do not use natural cosmetics on open wounds either. This product is not intended to diagnose, prevent or cure any disease. In case of eye contact, flush with lukewarm water from the inner corner to the outer corner for at least 15 minutes. If you wear contact lenses, remove them before rinsing. If irritation occurs, seek medical attention. Before the first use, it is recommended to perform the so-called. patch test, i.e. apply and test the cosmetic product for tolerance on a small area of skin, preferably on the wrist, and wait 24 hours. This method can prevent the onset of allergic reactions and hypersensitivity to the product. If an allergic reaction occurs after application, wash the skin surface with lukewarm water. Stop using the product immediately. If the allergic reaction persists for a prolonged period of time, seek medical attention.
Storage
Keep out of reach of children. Store in a cool, dry place at a temperature of up to +35°C and do not expose to direct sunlight or frost.
Nepostradatelný pomocník v zimě a i teď ve velkém horku občas máznu. Opět moc hezky jemně citrusově voní ????
To je prostě největší blaho!
nejlepší balzám do chladného počasí pro děti
naprosto skvělý balzám do zimy. Mažu jím děti (1rok a 3roky) a nikde zádná suchá místa, žádné vyrážky a "lišeje" z mrazu. Před tímto balzámem jsem měla měsíčkovou Welledu, ale výsledek je nebe a dudy! Za mě tento balzám naprostá pecka! :)
Ngoc 23.10.2017
Dobry den, Vybiram krem na chladne pocasi podzimu a zimy. Pro novorozence a 2rocni dceru. Chtela jsem se poradit, ktery z kremu se dobre nanasi a roztira. Premyslim mezi Balzamem do chladu od Dulcii nebo jestli od Soaphorie. A pak jeste jestli neposlouzi stejne Balzam na citlivou detskou pokozku od Dulcii - je to vetsi baleni, ze bych tim pripadne i mazala cele telicko. Dekuji mnohokrat
Lucie 26.10.2017
Dobrý den. Ochranný krém proti chladu je takový hodně hutný a mastný, takže pokožka je skvěle chráněna. Velmi dobře ale poslouží i Balzám na citlivou dětskou pokožku. Je také dostatečně mastný, takže je vhodný i jako ochranný krém do chladnějšího počasí. Díky obsahu včelího vosku utváří na pokožce ochranou vrstvičku. Mazat s ním tedy můžete bez obav jak obličej do chladného počasí, tak i tělíčko dětiček :-) Míša
Katarina 29.10.2018
Dobrý deň, chcela by som sa opýtať, akú má mať tento balzam konzistenciu. Ten čo mi prišiel je miestami tekutý, miestami hustejší a obsahuje tvrdé hrudky až peelingového charakteru. Nemyslím, že to tak má byť. Alebo áno? Ťažko sa s ním pracuje. Ďakujem za odpoveď
Lucia 31.10.2018
Milá Katka, balzam bol asi vystavený teplotným výkyvom, a preto sa oddelili jednotlivé fázy. Je to bežný jav u prírodných výrobkov. Výrobca odporúča téglik s balzamom umiestniť na radiátor a počkať, kým sa mierne roztopí a následne ho dať do chladničky, aby rýchlo stuhol. Lucia, produktová víla
SOAPHORIA Organic balm for bad weather
Review of the e-shop
široký sortiment,sekce buď zachránce s produkty se slevou
Rychlé dodání ,Příjemná komunikace,Dárek k nákupu ,Zboží přišlo nádherně zabaleno
V tomto eshopu nakupuju opakovaně. Kvalitní výrobky, zajímavé značky a skvělý zákaznický servis.
skvělý eshop se širokánským sortimentem,možnost "být zachráncem" pro produkty po expiraci,rychlé a spolehlivé vyskladnění,extra pečlivé zabalení