HERBATINT Permanent Hair Color Dark Chestnut 3N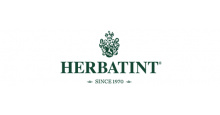 Description and parameters
Review (61)
Discussion
HERBATINT Permanent Hair Color Dark Chestnut 3N
Enriched with extracts from eight herbs, the Dark Chestnut Permanent Hair Colour is a more natural alternative to hair colouring with a long-lasting effect, 100% grey coverage and simultaneous hair and scalp care. Free of ammonia, resorcinol, alcohol, parabens, perfume and with only a very low concentration of peroxide. The colours are dermatologically tested for sensitive skin and are completely odourless when applied. Colours of the N shade series, i.e. natural shades from 1N to 8N cover 100% of grey hair on first application. Shades 9N and 10N have a very low concentration of colour pigments, so they must be mixed with a small amount of shade 8N to achieve the best possible coverage of grey hair. You can read more about dyeing grey hair in our blog article.
In the package you will find:
1 bottle of Herbatint hair colour gel, 60 ml
1 bottle of developing emulsion, 60 ml
1 sample of Normalising Shampoo, 15 ml
1 sample of Royal Cream Conditioner, 15 ml
1 instruction manual with instructions and gloves
Why will you love it?
The colour gives your hair intense colour and shine. Hair looks fresh, regenerated, silky smooth and strengthened. Thanks to the gel consistency, the paint is very easy to apply and completely odourless. The entire dyeing process takes no more than 40 minutes. Herbatint is against testing cosmetics on animals and is therefore suitable for vegans. On our blog you can see a sampler of all the colours we have in our e-shop. Please note, however, that the final colour after staining may not always be the same as the colour on the box. It depends on the original hair color, a genetically determined pigment in the structure of your hair that may not show up in the natural hair color, but some Herbatint colors can "pull it out", the actual color (i.e. what colour was applied before Herbatint), but also whether you have hair regrowth, grey hair or highlights.
Use
Read and follow the instructions carefully. All Herbatint shades can be mixed together to create your own shade, but the same volume of colour and developing emulsion must always be used. You can also mix a dye shampoo from the Herbatint dyes for a wash-out dye. How to proceed when colouring already coloured or otherwise treated hair? RED HAIR: Herbatint can restore hair to its natural colour. Since lighter hair is more porous, we recommend a shade lighter than your chosen shade. Shorten the application time by ten minutes and avoid cool and ashy shades. HAIR WITH PERMANENT: Do not dye your hair immediately after applying a perm. We recommend spacing it two weeks apart, using a shade a notch lighter than your chosen shade and reducing the application time by 10 minutes. HAIR AFTER HENNA APPLICATION: Henna coats the hair, making it impossible for the colour to penetrate the hair. You should wait until the henna has completely washed out or the hair has grown out.
Volume
The pack is sufficient for up to 2 applications.
Further information on the packaging
Vial
Local manufacturer (CZ and SK)
Ne
Tips for use
Herbatint paints are not henna-based paints. Some customers may find that the colour washes out easily, but they tend to notice it more on grey hair. If Herbatint is applied to "fresh henna", the colour may wash out more as the hair is coated with henna and the pigment will not reach the hair and will remain on the surface. Therefore, it is recommended to wait at least 3 - 5 weeks after henna application, or as the manufacturer states - wait until the hair grows back. The manufacturer states that the mixed dye gel contains less than 3% peroxide. Customers use Herbatint on chemically colored hair without problems. It lightens the hair by a maximum of 2 shades. There is no restriction on darkening. In case of chemically damaged hair, it is recommended to choose a lighter shade, as the pigment "catches" more in the damaged hair. So if you're deciding between two shades, go for the lighter one. Darkening is always easier than the other way around. If you're not sure about the shade, you can test it on a strand of hair.
Notice
For external use only. However, do not use natural cosmetics on open wounds either. In case of eye contact, flush with lukewarm water from the inner corner to the outer corner for at least 15 minutes. If you wear contact lenses, remove them before rinsing. If irritation occurs, seek medical attention. Before the first use, it is recommended to perform the so-called. patch test, i.e. apply and test the cosmetic product for tolerance on a small area of skin, preferably on the wrist, and wait 24 hours. This method can prevent the onset of allergic reactions and hypersensitivity to the product. If an allergic reaction occurs after application, wash the skin surface with lukewarm water. Stop using the product immediately. If the allergic reaction persists for a prolonged period of time, seek medical attention.
Storage
Natural cosmetics are best stored in a cooler, dry place. Do not expose it to direct sunlight or frost. Sunlight can devalue it or reduce its expiry date. At the same time, when using cosmetics, follow the hygiene recommendations, for example, use a cosmetic spatula to scoop the products in the cup, always close the products after use and keep the edges of the bottles clean. Keep out of reach of children.
Ingredients
Barvící emulze: Laureth-4, Propylene Glycol, Aqua (voda), PEG-2 Oleamine, Ethanolamine, Oleic Acid, P-Phenylenediamine, 4-Chlororesorcinol, Aloe Barbadensis Leaf Extract (extrakt z listu aloe vera), Hamamelis Virginiana Leaf Extract (extrakt z listu vilínu virginského), Betula Alba Leaf Extract (extrakt z listu břízy bílé), Echinacea Angustifolia Root Extract (extrakt z kořene třapatky úzkolisté), Juglans Regia Shell Extract (extrakt ze skořápky vlašského ořechu), Rheum Palmatum Root Extract (extrakt z kořene rebarbory), Cinchona Calisaya Bark Extract (extrakt z kůry chinovníku pýřitého), PEG-75 Meadowfoam Oil, Limnanthes Alba Seed Oil (mokřadový olej), Tetrasodium EDTA, Cetrimonium Chloride, Simethicone, Sodium Metabisulfite, Glycerin * Pocházející z organického zemědělství Vyvíjecí emulze: Aqua (voda), Hydrogen Peroxide, Etidronic Acid, Trideceth-9, Cetrimonium Chloride, Simethicone, Propylene Glycol, PEG-40 Hydrogenated Castor Oil
Lenka Nováková 22.05.2019
Může se odstín 3N míchat s odstínem 4D nebo 4R? Děkuji
Lucia Orviská 22.05.2019
Dobrý deň, milá Lenka, ako uvádza výrobca: S Herbatintem se také nemusíte bát experimentovat a vytvořit si svůj originální odstín. Můžete smíchat různé odstíny (nejen ze stejné řady), důležité je jen dodržet správný poměr barvicího gelu a vyvíjecí emulze, který musí být vždy 1:1. Tak například pokud chcete smíchat 40 ml odstínu 7R a 20 ml odstínu 6N, přidáte 40 + 20 ml, tedy 60 ml vyvíjecí emulze. Lucia, produktová víla
Jana Šinova 13.01.2021
Prosím, chtěla bych studene odstíny tmave barvy.mam hodně šedivé vlasy.dekuji
Markéta Hloušková 13.01.2021
Milá Jani, děkuji Vám za dotaz. Napoprvé se doporučuje vybrat si o 1 odstín světlejší barvičku, než jste původně zamýšlela. Barvy Herbatint chytají do tmavějších odstínů. Můžete tedy buď použít odstín 4N a nebo pokud chcete studenější nádech se 100% krytím šedin, doporučuje se kombinace barev řady N a C v odpovídajícím odstínu. V tomto případě by se jednalo o kombinaci barev 4N a 4C. Pokud máte už více šedin, resp. pokud šedivé vlásky převažují, míchá se barva v poměru 40 ml 4N a 20 ml 4C. Míša pro tyto účely vytvořila podrobný článek, ve kterém najdete vše potřebné. Odkaz na něj Vám zasílám níže. Pokud byste k barvičkám potřebovala cokoli dalšího, určitě napište, ráda Vám pomohu :) https://www.krasnakazdyden.cz/blog/224/herbatint-tipy-pro-perfektni-kryti-sedin S přátelským pozravem, Lucka
Veronika  26.02.2022
Dobrý den, chci se zeptat, zda jsou barvy bezpečné v těhotenství? Děkuji vám
Markéta Hloušková 01.03.2022
Milá Veroniko, děkuji Vám za otázku. V případě Herbatintu se jedná o permanentní barvu, ovšem s minimem amoniaku a s přidanými bylinkami. Některé nastávající maminky barvu používají, některé se v tomto období vyhýbají jakémukoli barvení. Přímo výrobce k barvám uvádí, že během těhotenství, nebo po podstoupení chemoterapie je doporučeno použití barev konzultovat s lékařem. S přátelským pozdravem Lucka :)
HERBATINT Permanent Hair Color Dark Chestnut 3N
Review of the e-shop
bleskurychlé odeslání zboží ,přehledný eshop ,krásně zabalený, voňavý balíček je potěšení rozbalovat
Výborná komunikace, expresní dodávka zboží
Rychlé odeslání, krásně zabalené, top produkty.
Bleskové doručení do druhého dne
V tomto eshopu nakupuji pravidelně už pár let. Servis je od počátku bezchybný, nikdy jsem s ničím neměla problém. Nabídka značek je velmi pestrá a ceny jsou fajn.
Super přírodní kosmetika na jednom místě. Objednávala jsem zde už několikrát. Rychlé dodání a krásně zabaleno. Děkuji
Velký výběr ,Kvalitní zboží ,Rychlé dodání